The second installment of the Manual of Adventurous Resources series is out. Last time we had stuff for the Wilderness, this time the theme is Intrigue!
This one is
packed
with cool new stuff!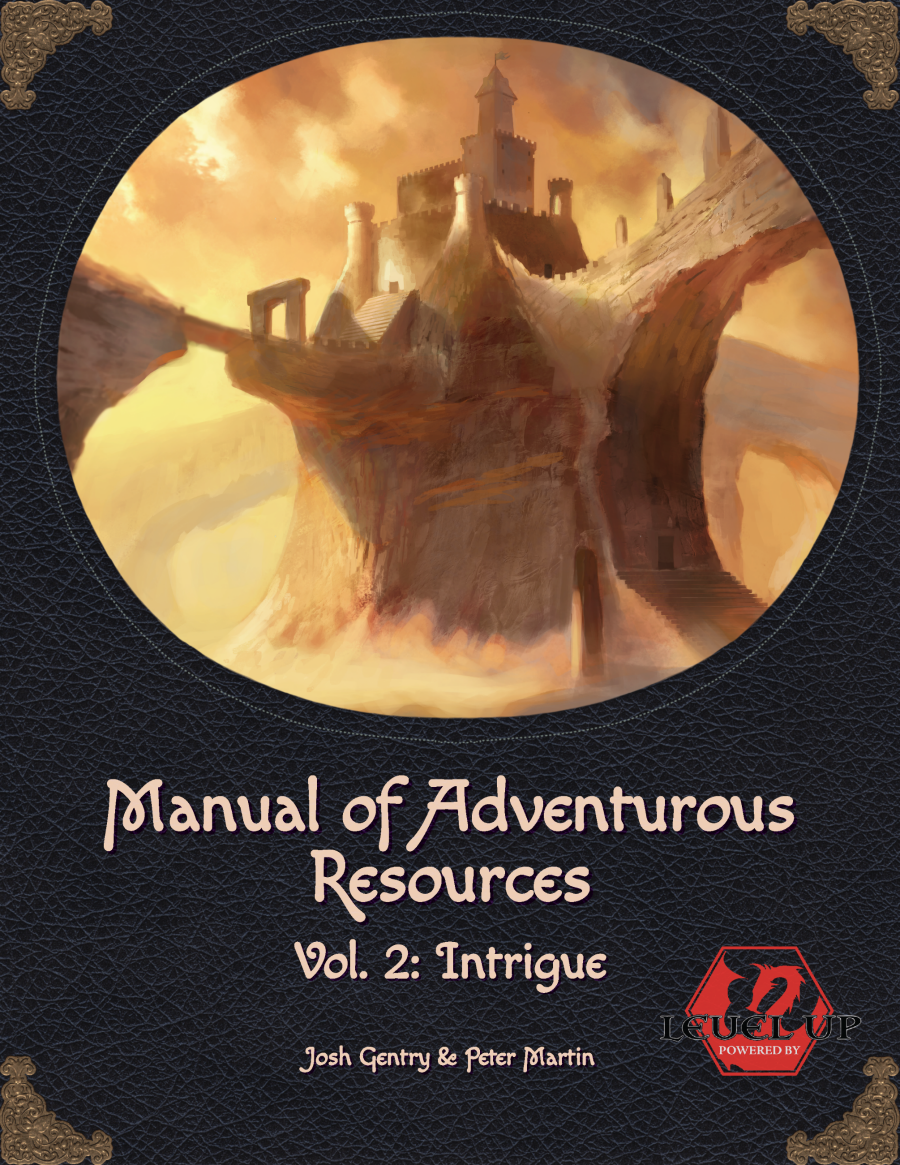 Origins:
Heritage: Tabaxi
Cultures: Desert Hierarch and Hoplite Legionnaire
Backgrounds: Apothecary, Barkeep, Bounty Hunter, Bureaucrat, Caretaker, Lawyer, and Spy
Archetypes:
Adept: Blade Dancer and Field Agent
Cleric: Judge
Fighter: Enforcer and Watchman
Herald: Liberator
Marshal: Frontliner and Spymaster
Ranger: Fugitive Hunter
Rogue: Fugitive
Wizard: Advisor
Equipment:
Stronghold: Safehouse
Followers: Caretaker, Cleaner, Cryptographer, and Operative
Spells:
Concealed Weapon
Conjure Trap
Lingering Shadow
Transmutation Circle
Also includes Foundry VTT support for free!
https://www.drivethrurpg.com/product/402697/Manual-of-Adventurous-Resources-Intrigue-A5E