This month's Thematic Toolkit release is live!
For August, the combination is bard/druid, and I took some (very loose) inspiration from Celtic mythology.
Bards can become an Ollave, a bardic priest/historian with an even greater breadth and depth of knowledge and versatility than normal bards, including the eventual ability to gain temporary new capabilities to fit whatever situation they find themselves in!
Druids can take the new Elder archetype, which is a mystical leader and mentor. They are better than normal at researching rare spells, can become mystical ravens that can even visit the dreams of others, recharge their magic from ley lines, and eventually even establish a permanent base of operations.
And the new Storyteller synergy feat chain allows you to combine the bard and druid classes into a mystical, versatile whole. As always, the synergy feat chain is fully generic and works with any archetypes, not just the two in this product.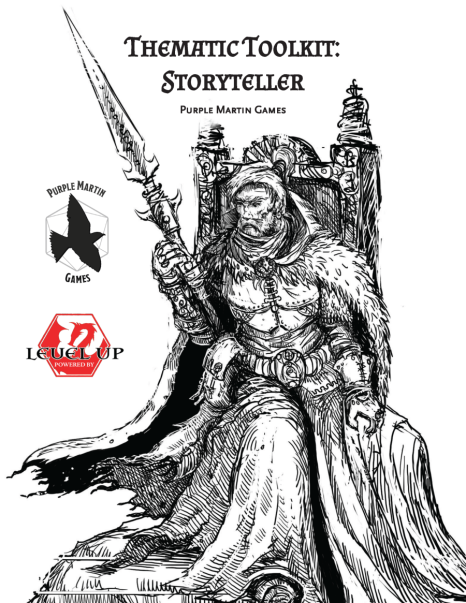 Thematic Toolkit: Storyteller - Purple Martin Games | DriveThruRPG.com
Last edited: