This month's Thematic Toolkit is available for purchase!
Thunder of War is the first one that features non-casters exclusively, and covers the berserker/marshal combination.
The berserker archetype this time is the Linebreaker, a sort of "ultimate shock trooper" built to smash enemy lines.
The marshal archetype is the Valorous, a courageous marshal that inspires the same in their allies. Try to scare or intimidate this team at your peril!
And of course, as always, there's a new Warleader synergy feat chain to combine these or any other berserker and marshal archetypes you desire.
Back to the normal size—and price—this month. $3 again and as always, that includes a Foundry module.
Thematic Toolkit: Thunder of War (A5E) - Thematic Toolkits are small, self-contained products allowing you to make characters of a specific multiclass combinatio
www.drivethrurpg.com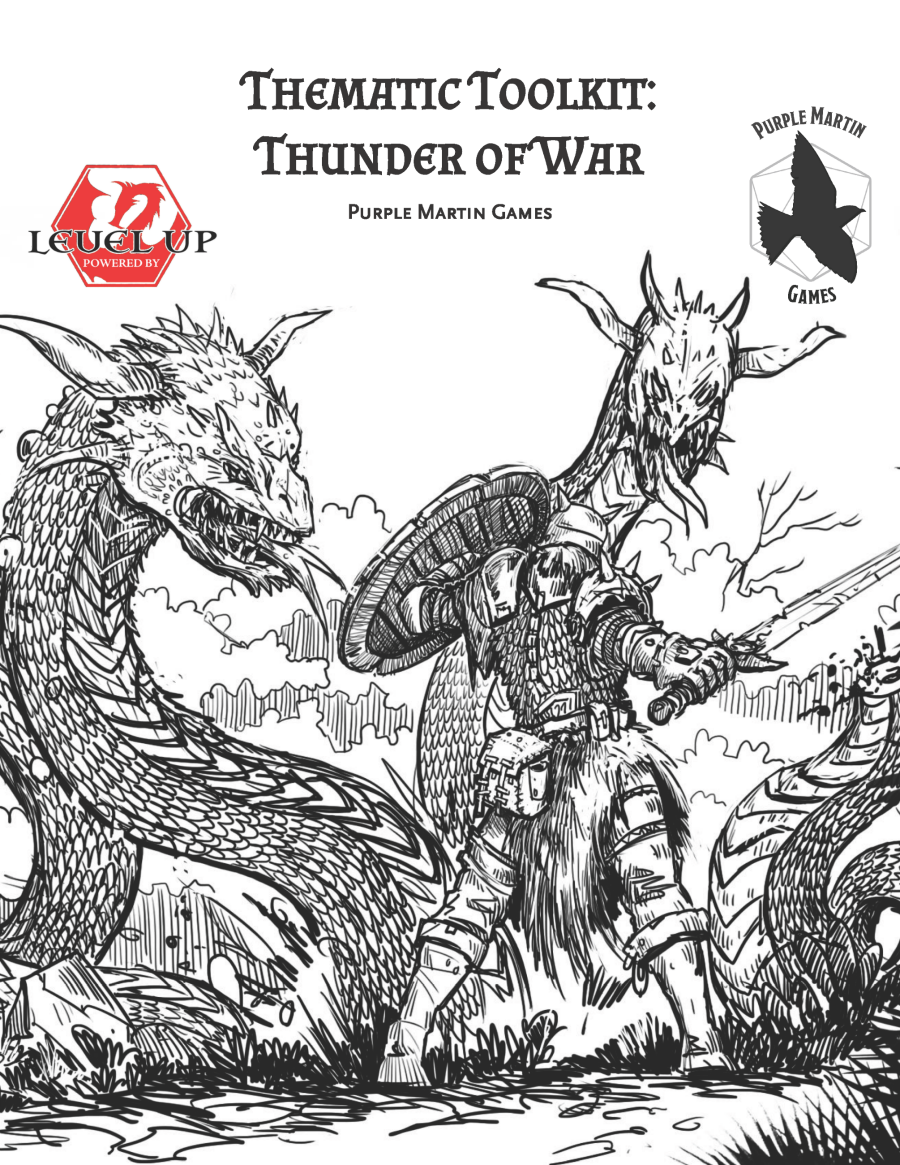 Last edited: