Hello everyone, Darryl here with this week's gaming news! Paizo partners with Mirrorscape for augmented reality, new releases for
Marvel Multiverse Roleplaying, Star Trek Adventures,
and
Blade Runner
announced, ENnie Award nominations, and more!
For a quick summary of the week's news,
Jessica Hancock will bring you up to speed with EN Live's This Week in TTRPG every Friday
.
Don't forget, you can keep up with all the week's gaming news in detail with
Morrus' Unofficial Tabletop RPG Talk
.
This week, Morrus and Peter talk about algorithmic AI generated content and RPGs
.
In case you missed it elsewhere on EN World this week: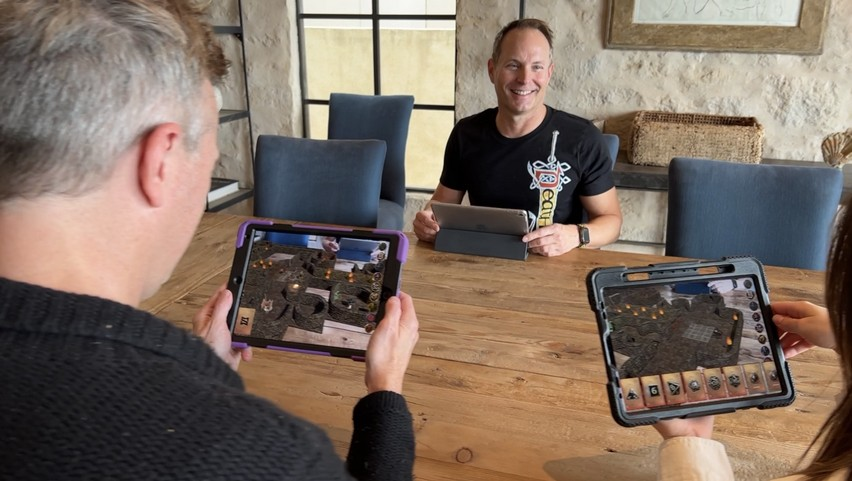 Paizo and Mirrorscape announced a collaboration to create an augmented reality app for Pathfinder and Starfinder
. The Mirrorscape app has been in development for four years as an AR "Extended Reality" enhancement allowing for iOS and Android devices to project a fully rendered 3D playscape over your real-world tabletop. Licensed miniatures and terrain from companies like Dwarven Forge, Reaper Miniature, Hero Forge, Fat Dragon Games, and more will be available for use. The app will also be compatible with AR glasses and headsets, which will allow hand and eye tracking. From the release:
"Bringing Paizo's titles to Mirrorscape allows us to replicate the true-to-life, around-the-table experience that our fans have enjoyed for decades in an astonishing virtual experience," Paizo Publisher Erik Mona said. "The team at Mirrorscape has dedicated a tremendous amount of time and effort into keeping the Paizo experience as realistic and original as possible on the platform, and we are thrilled to contribute to the growth of such a unique and exciting development in virtual tabletop gaming."
The open beta will launch soon on
iOS
and
Android
devices with pre-registration pages open for each.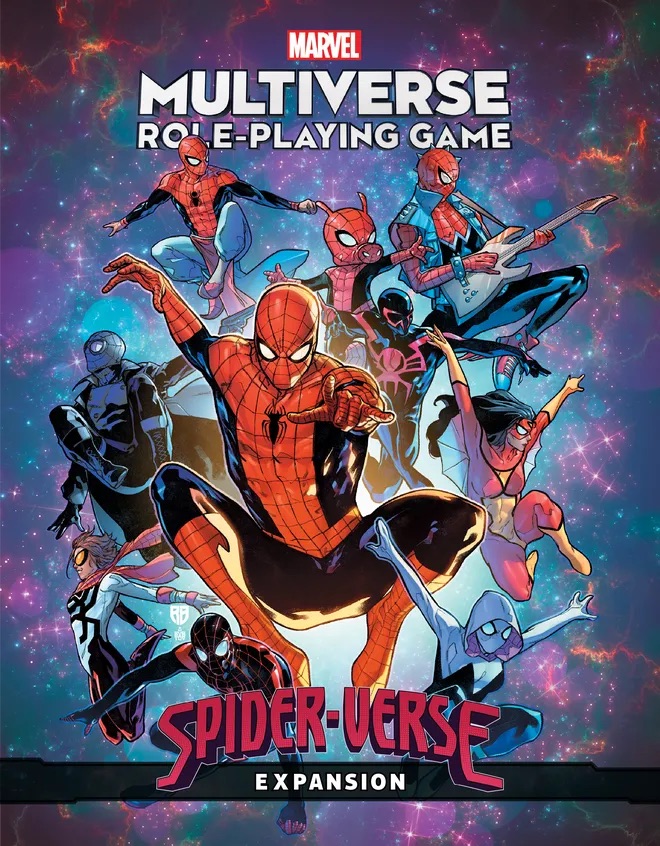 Marvel Entertainment announced a new expansion for Marvel Multiverse Roleplaying Game based on the hit Sony films titled Spider-verse Expansion
. This sourcebook will allow you to create your own Spider character along with supporting characters like Uncle Ben and Aunt May. This sourcebook joins the
previously announced X-Men Expansion
for the d616-powered game system by Matt Forebeck. The
core rulebook for Marvel Multiverse Roleplaying Game
is due out this August, while the
X-Men Expansion
is scheduled for February 2024 and
Spider-verse Expansion
scheduled for summer 2024.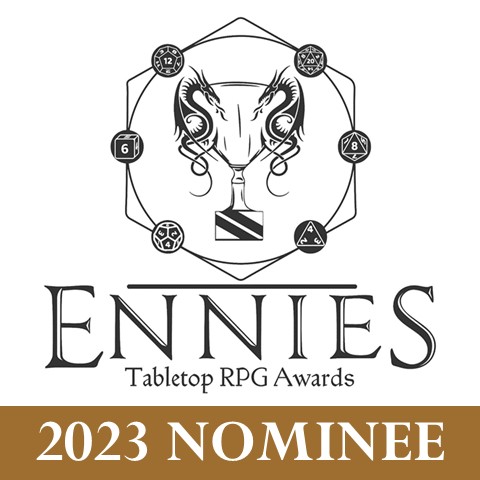 The nominees for the 2023 ENnie Awards have been announced
. You can check out the nominees for all categories at the previous link, but the nominees for Product of the Year are
Broken Tales
from The World Anvil Publishing,
Eldritch Overload: Tarot & Codex
from Weird Works LLC,
Fabula Ultima – Core Rulebook
from Need Games,
Flabbergasted!
From The Wanderer's Tome,
Household
from Two Little Mice
Journeys Through the Radiant Citadel
from Wizards of the Coast,
Rivers of London: The Roleplaying Game
from Chaosium,
Swords of the Serpentine
from Pelgrane Press,
Trophy RPG Box Set
from The Gauntlet Gaming Community and Hedgemazer Press, and
Vaesen RPG – Mythic Britain & Ireland
from Free League Publishing.
Public voting for the winners open today on the ENnies website
, and the winners will be announced at the award ceremony at Gen Con at Crowne Plaza Union Station Grand Hall on August 4 at 8 PM.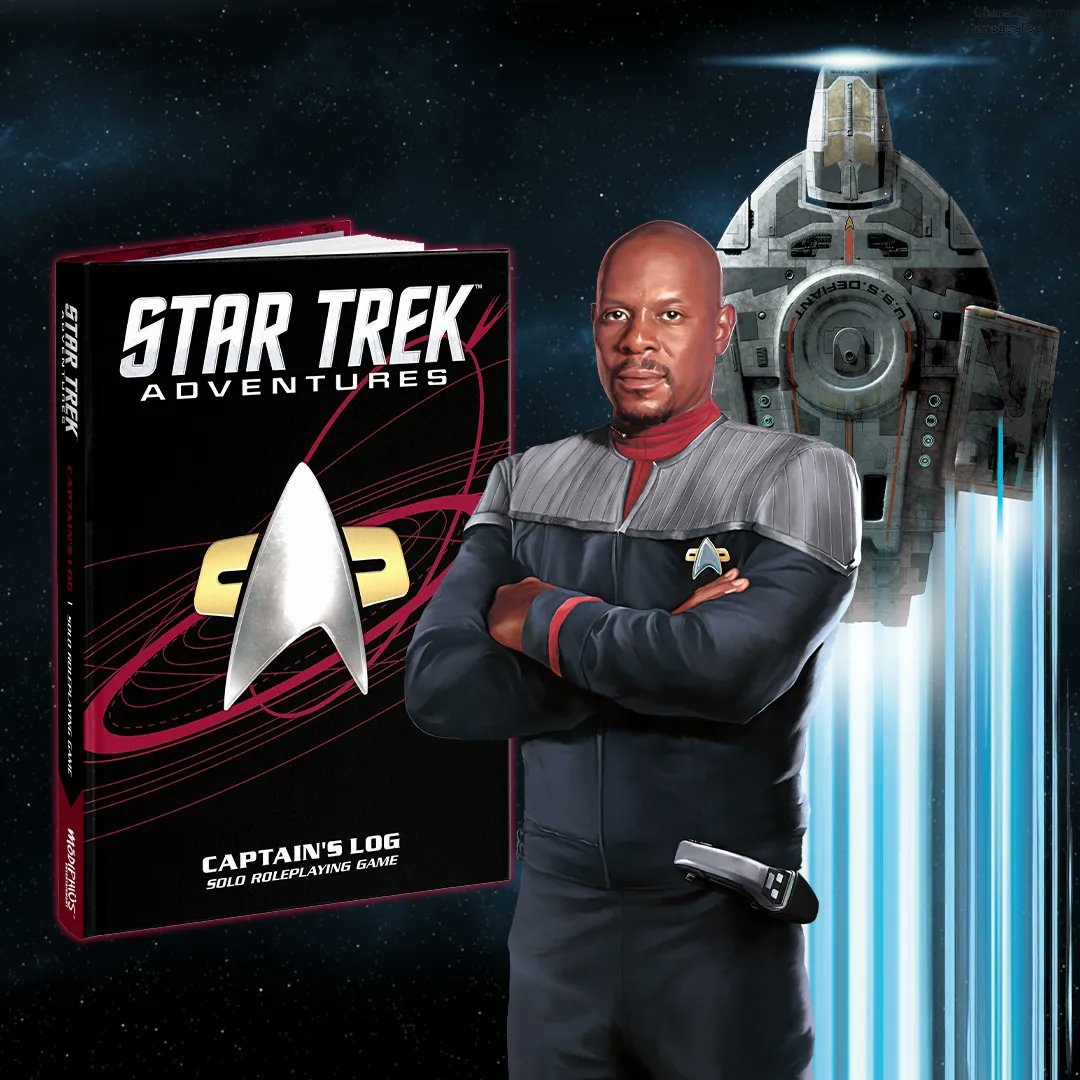 Modiphius announced Captain's Log Solo Roleplaying Game, a solo version of Star Trek Adventures
. The 326-page rulebook features a streamlined version of the 2d20 System and over 100 random generation tables for missions to allow you to play through the adventures of your Starfleet captain and the crew of your ship by yourself or collaboratively with a gamemaster. The book comes in four different covers inspired by a different era of
Star Trek
,
Star Trek
(original series)
, Star Trek: The Next Generation, Star Trek: Deep Space Nine/Voyager
, and
Star Trek Discovery
.
The digest-sized hardcover is available for pre-order for £30.00
(or for
$40.17 from Modiphius's US store
) expected to ship next month with PDF included and available now.
Free League has two new books for Blade Runner: The Roleplaying Game coming soon
. The first is the adventure
Case File #02:
Firey Angels
, a box set adventure similar to the
Case File #01: Electric Dreams
included with the
Blade Runner Starter Set
. From the product description:
This new investigation starts off with the Blade Runners assigned to question a suspect arrested while trying to infiltrate the Wallace Corporation Memory Vaults. The case leads the team down a perilous path that explores the boundaries of Replicant technology and its consequences. The player characters need to contend with an array of physical, mental, and moral challenges.
This adventure can be played as a stand-alone story or used to follow up on some events of the
Electric Dreams
case file. The set includes the scenario book, a manila envelope with around 20 handouts, and six full-color double-sided maps. Pre-orders open in Q3 2023 for a planned Q4 release.
The second book is
Replicant Rebellion
, an expansion and alternate campaign setting that allows players to join the ranks of the Replicant underground in Los Angeles 2037 and form their own resistance cell under Freysa Sadeghpour's leadership. Included in the book will be an overview of the history and organization of the Replicant underground, rules for running Replicant underground cells with new character options, and six full adventures for the setting. There is no retail price announced yet but the hardcover is expected for release in 2024.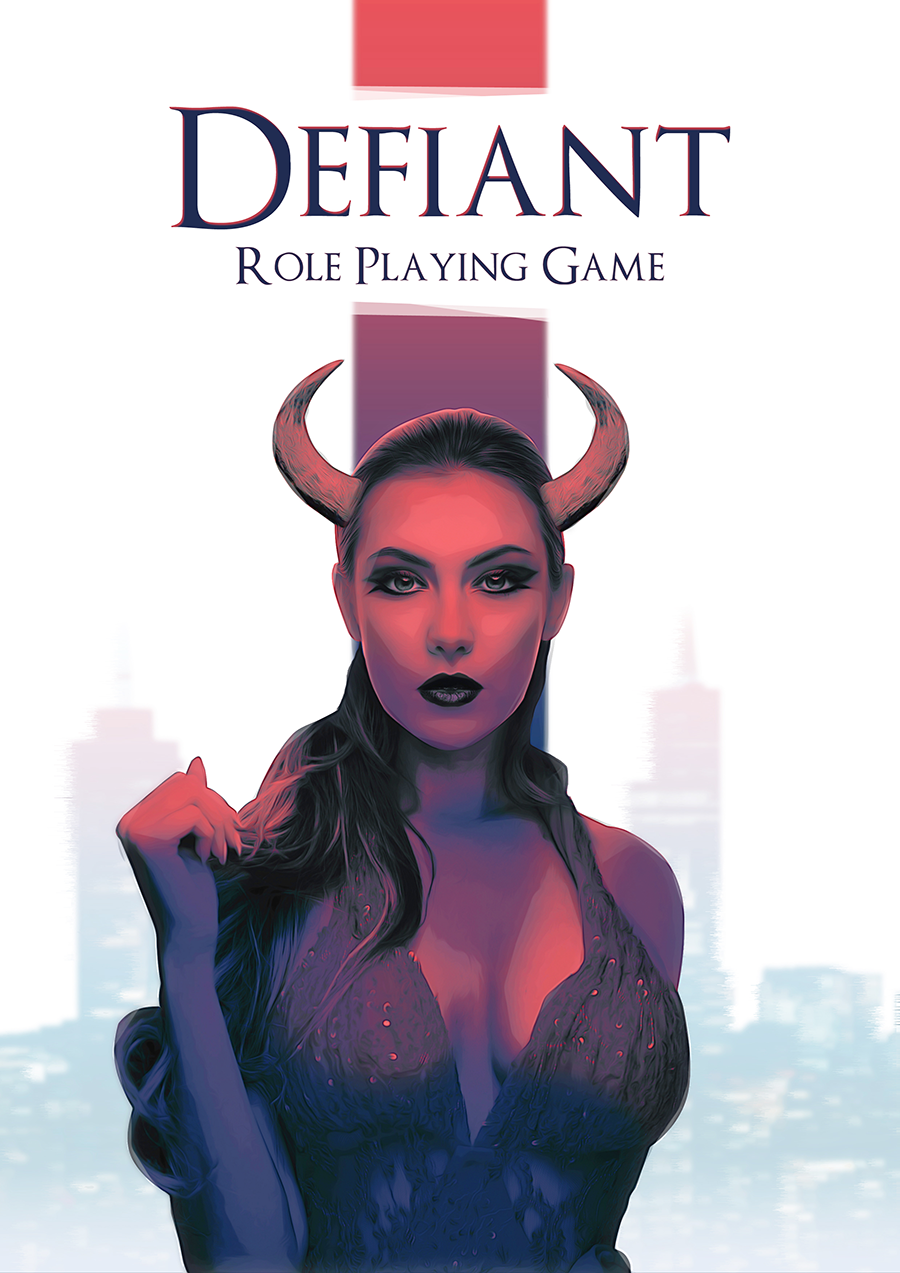 Magpie Games released Defiant RPG, a post-apocalyptic urban fantasy game
. When end of days came and the fallen angels were set to take over the world, these Defiant aristocrats decided to switch sides and protect the humans by placing protective seals around their cities. The players take on the roles of Defiant blue-bloods, leading the society of fallen angels, demons, ancient gods, and dragons. The 600+ page hardcover
is available from Magpie Games for $59.99
or you can get
the PDF on DriveThruRPG from Game Machinery for $24.99
.
That's all from me for this week! Don't forget
to support our Patreon
to bring you more gaming news content. Until next time, may all your hits be crits!
Note: Links to Amazon, Humble Store, Humble Bundle, and/or DriveThru may contain affiliate links with the proceeds going to the author of this column.