Hello everyone, Darryl here with this week's gaming news!
World of Darkness
and
Scion
both coming to television and film, it's Goblinization Day in
Shadowrun
, a new software looks to bring tabletop RPGs to
Minecraft
style video games, and more!
Don't forget, you can get all the news every week with
Morrus' Unofficial Tabletop RPG Talk
! This week, Morrus and Peter are joined by Panayiotis Lines to talk about Shadow of Mogg – A Post Brexit RPG.
#147: Shadow of Mogg with Panayiotis Lines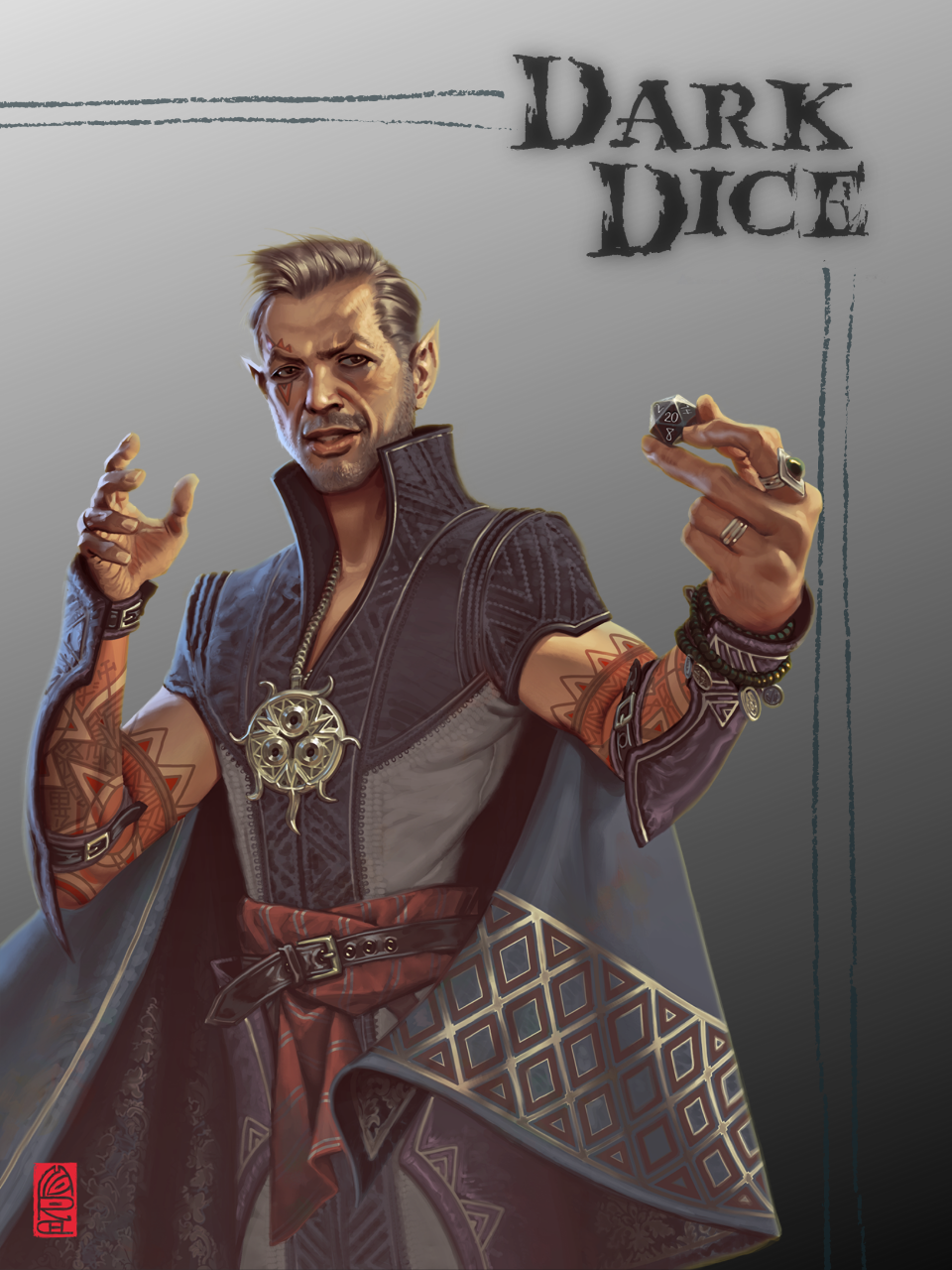 In case you missed it elsewhere on EN World this week:
The World of Darkness is coming to both the big and small screens with television and film properties based on Vampire: The Masquerade
. Eric Heisserer (screenwriter of
Arrival
and the 2010 remake of
A Nightmare on Elm Street
) will work with Christine Boylan (writer and producer on
The Punisher
,
Constantine,
and
Castle
) for production firm Hivemind (
The Witcher
and
The Expanse
) to adapt not just
Vampire
but other World of Darkness properties for television and film.
Hollywood Reporter had the following quotes from those involved in the production
:
Christine Boylan:
The World of Darkness story universe is deliberately and unapologetically inclusive and diverse. It has always made a point of including equal gendered characters, protagonists and antagonists of every race, and representation of all creeds — bringing a female and diverse audience to gaming like nothing prior. Its games and fandom are a place where women, POC, and the LGBTQI community feel welcome and we are very proud to bring these stories to life.
Eric Heisserer:
The legacy of these stories is way ahead of its time, inviting issues and perspectives other games ignored. This feels like the next step for genre.
Hivemind President Jason Brown:
Eric and Christine are among the most extraordinary creators working today, and they're also gamers who have played in WOD since it began. It's a rare opportunity when the connection between storyteller and story runs this deep, and that is the alchemy which has led to many of our favorite and most culturally resonant franchises
So far, no real information is available as to which properties will show up on what formats or networks, nor any information about plot, setting, or casting. Which means just like I use the 2000
Dungeons & Dragons
poster for D&D movie news, I shall use the
Kindred: The Embraced
title screen until we get a better look.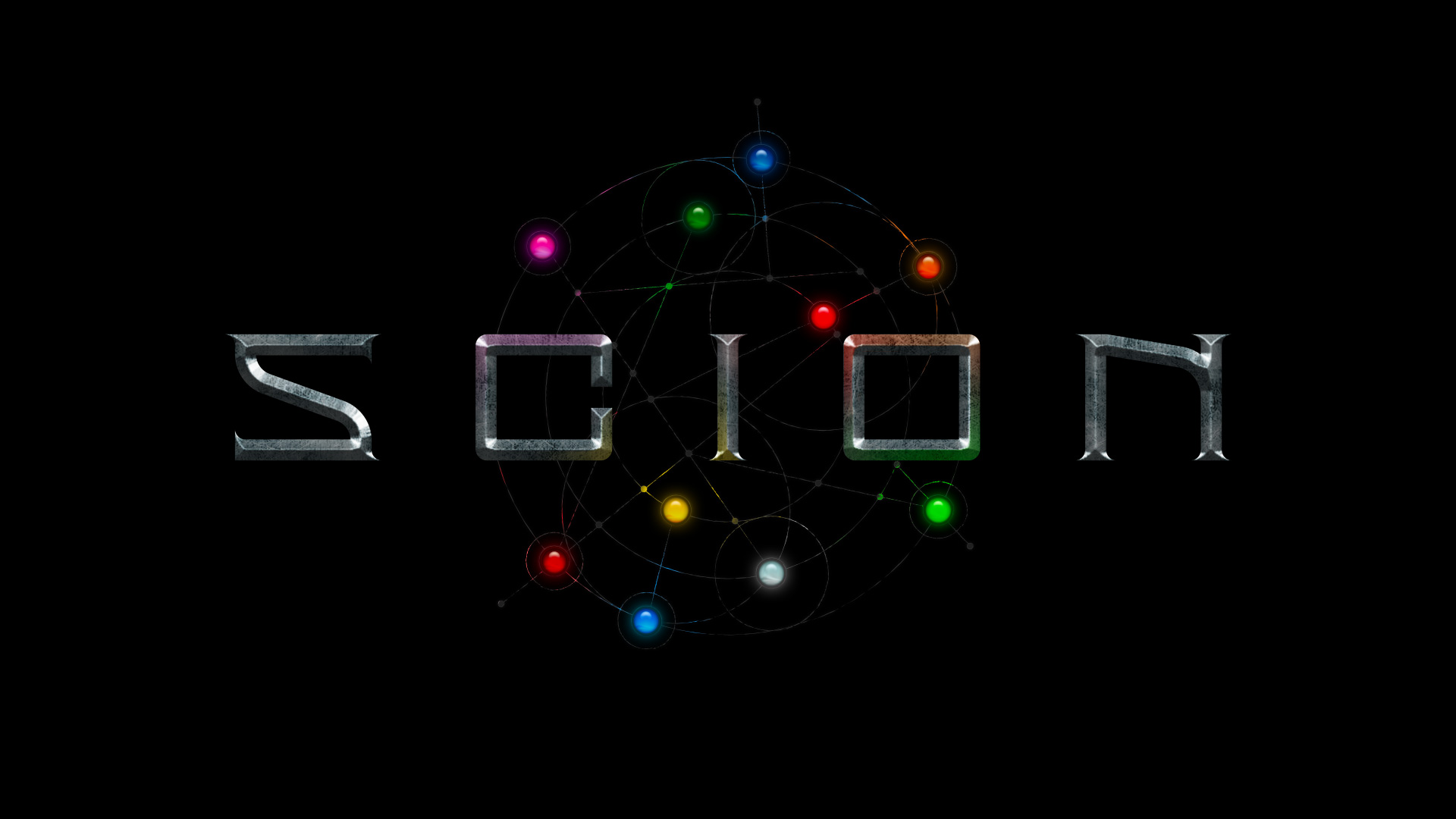 That's not the only former White Wolf property coming to live-action media, as Onyx Path announced a television deal for Scion
. Coming from Jenkins and Tate Entertainment, the series will adapt the
Scion
game setting for television in the production company's first major project. The game
Scion
focuses on the descendants of the Gods acting as cat's paws for their machinations in the mortal realm both amongst one another and against the recently-escaped Titans. Unlike similar contemporary fantasy settings with demigod protagonists,
Scion
does not draw solely from Greek/Roman mythology but also from Egyptian, Chinese, Japanese, Norse, Persian, African, Aztec, Indian, Irish, and more cultures from around the world. So far, no information has been announced about network, casting, or production staff, only the show's logo pictured above.
Cubicle 7 announced an extension of their license with the BBC for their Doctor Who roleplaying game
. Cubicle 7 has been making content for the popular science fiction franchise since 2008, releasing more than forty products for the
Doctor Who
line to date. In the announcement, Cubicle 7 stated:
Securing the license for Doctor Who: The Roleplaying Game in 2008 was an incredibly proud moment for everyone at Cubicle 7. As huge long-time fans of the show and lifelong gamers we were thrilled to create and publish games set in the universe of the world's longest running science fiction TV show!

Over 40 Doctor Who games, books and dice sets later, we are delighted to announce that we have signed a new agreement with BBC Studios to continue our adventures through space and time. We can't wait to bring you along on this journey with us as we create more amazing games!

A lot of work has been taking place behind the scenes over the last few months and we look forward to revealing more in the coming weeks with the first PDF release not too far away!
The most recent release for the
Doctor Who
line
was The Twelfth Doctor Sourcebook released in August of 2019
, so fans of the series will be glad to know that more material is on its way soon.
Today is a major day in
Shadowrun
history, as April 30, 2021, is the day of Goblinization. In the Shadowrun world, this day marks the beginning of a period where approximately 10% of the earth's human population transformed via a process called "goblinization" into orks and trolls. And just in time for this momentous day,
Catalyst Game Labs have given us a new Shadowrun Sixth World sourcebook, Power Plays
. The sourcebook is a 178-page deep dive into the ten AAA Megacorporations that effectively run the world in
Shadowrun
with details on their history, areas of interest/spheres of influence, goals, and more. There's also information on about a dozen and a half smaller corporations, plus how the corporations function and what organizations are working against them.
The PDF is available now on DriveThruRPG for $19.99
.
Have you ever looked at video games like
Minecraft
and thought they would make an amazing sandbox to use for your tabletop games?
The new game VoxStory certainly has as they look to bring a voxel-style graphic engine to a combination of video game and virtual tabletop
. The game itself has a visual style similar to
Minecraft
and allows Gamemasters to create their own worlds, maps, and stories or use the campaign included in the base game. Players then join in and roleplay through the story just like they would at a tabletop complete with dice rolls (either physical or virtual) and turn-based combat. And don't worry about trying to convince everyone to buy the software, as only the Gamemaster requires the purchased version. Players can control their characters via free versions of the program or through free apps on mobile devices. The software currently has a closed beta you can sign up for in anticipation of a Kickstarter in the coming months.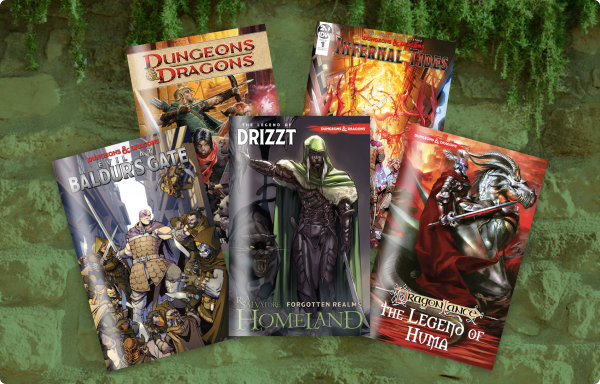 If you've wanted to start making videos for YouTube or edit your live streams to upload, you've likely balked at the price of video editing software.
Thankfully, Humble Bundle has its Vegas Pro Bundle again featuring a collection of software to help with video production at reasonable prices
! The top level is only $30 and includes Vegas Pro 16 Edit, Sound Forge Audio Studio 13, Music Maker Score Edition, and a selection of tools to enhance your video productions. This bundle benefits Stop AAPI Hate and runs until Thursday, May 13. Don't forget, Humble Bundle still has two tie-in fiction bundles for tabletop gaming.
The first from IDW Publishing features a collection of comics and graphic novels licensed from Dungeons & Dragons
. The collection features stories from
Dragonlance
,
Baldur's Gate
, Elminster, the classic
Dungeons & Dragons
cartoon,
Eberron
, and, of course, Drizzt Do'Urden. The bundle has four levels with the top tier of $25 getting you a total of 32 graphic novels and individual issues. This bundle benefits the Hasbro Children's Fund and runs until Monday, May 3.
But if the grimdark future is more your thing, the Black Library is back with a collection of novels from Warhammer 40,000
. This bundle features 26 novels from across the 40K universe in multiple DRM-free ebook formats. This bundle benefits the Every Library Institute and runs until Thursday, March 6.
That's all from me for this week! Don't forget
to support our Patreon
to bring you more gaming news content. If you have any news to submit, email us at
news@enpublishingrpg.com
, and you can get
more discussion of the week's news on Morrus' Unofficial Tabletop RPG Talk
every week. You can
follow me on Twitch to get notifications when I go live,
subscribe to Gamer's Tavern on YouTube for videos on gaming history, RPG reviews, and gaming Let's Plays
, or you can listen to
the archives of the Gamer's Tavern podcast
. Until next time, may all your hits be crits!
Note: Links to Amazon, Humble Store, Humble Bundle, and/or DriveThru may contain affiliate links with the proceeds going to the author of this column.