Hello everyone, Darryl here with this week's gaming news. More
Dungeons & Dragons
movie casting news, miniature previews from WizKids for
Starfinder
and
D&D
, PaizoCon Online 2021 announced, Roll20 user statistics for Q4 2020, and more!
Don't forget, you can get all the news every week with
Morrus' Unofficial Tabletop RPG Talk
!
This week, Morrus and Peter are joined by Theodore Bergquist to talk about Trudvang Chronicles
.

In case you missed it elsewhere on EN World this week:
Regé-Jean Page has joined the cast of the Dungeons & Dragons film
. Page is best known for his work on the Regency-era drama
Bridgerton
and for supporting roles in the American legal drama
For the People
and the remake miniseries of
Roots
. We still don't know much else about the project other than previous casting announcements of Chris Pine (
Star Trek, Wonder Woman
), Michelle Rodriguez (
The Fast & The Furious, Avatar, Resident Evil
), and Justice Smith (
Jurassic World: Fallen Kingdom, Pokemon Detective Pikachu
) along with writer/director team John Francis Daley and Jonathan Goldstein (
Spider-man Homecoming, Game Night
). The film is currently set for a 2022 release, though this may change depending on production.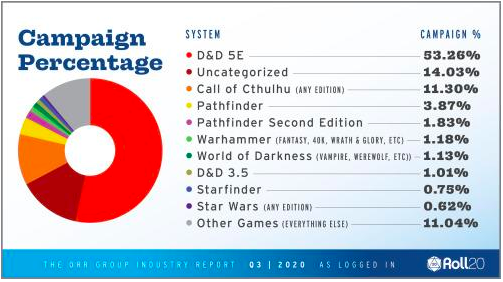 The latest report from The Orr Group is out covering user statistics over Q4 2020 for Roll20 accounting for more than 8 million users
. As expected,
Dungeons & Dragons 5e
is at the top of the charts with 52.9% of campaigns and 58.44% of user accounts. "Uncategorized" for homebrew and unlisted games (or just ones where no game has been set) accounts for 14.96% of campaigns and 13.44% of user accounts. In third place is
Call of Cthulhu
(any edition with 10.3% of campaigns and 6.57% of user accounts. Pathfinder 1e and 2e come in in third and fourth with, respectively, 3.69% and 1.58% of campaigns and 3.98% and 1.66% of user accounts. Other top games include
Warhammer
(all versions and editions including WFRP and 40K),
World of Darkness
(all versions and editions), D&D 3.5,
Star Wars
(any version and edition),
Starfinder
,
Savage Worlds,
and
Shadowrun
.
You can read the full report for all the statistics from the Roll20 blog
.
EN Publishing released another preview of the upcoming Level Up 5e with a detailed look at the exploration pillar
. Whether it's deep in the wilderness, underground in a dungeon, or stalking the alleyways of the city, the enhanced exploration rules will give you more options as you travel. We get a look at the Exploration Challenges as well as a full example of the CR10 Tornado. But there's more to exploring than the hazards you face as there are also Boons and Discoveries that give you advantages and the Monster Signs which give you clues as to what enemies you may face in an area or the ability to track down a specific monster.
You can keep up with all the development updates of Level Up 5e including new playtest material on the website
.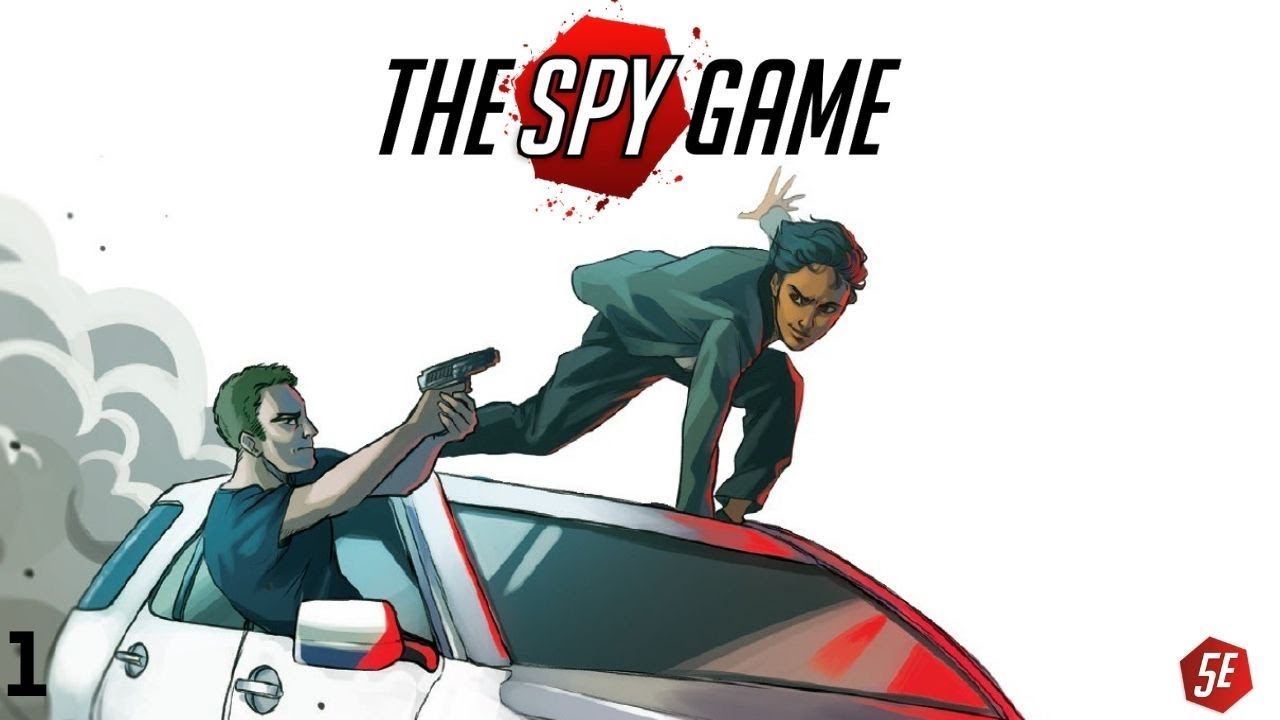 Modiphius announced The Spy Game, an action and espionage roleplaying game using the 5e rules
. The game has all-new classes, backgrounds, skills, and more to fit the theme of pulp spy adventure. Play as a military operative, martial artist, infiltration specialist, con-artist, hacker, and more. There's also a setting filled with covert agencies and colorful worldwide organizations to work for or plot against. The game, originally Kickstarted
and published on DriveThruRPG by Black Cat Games
, is now available on the Modiphius store (link above) with a physical edition due in April with a retail price of $42.00.
Paizo officially announced PaizoCon Online 2021 this week taking place on Memorial Day Weekend
. The online convention will take place from May 28-31, 2021, and feature nightly live streamed games of
Pathfinder
and
Starfinder
, seminars and interviews with Paizo designers, giveaways on the PaizoCon Discord channel, demo games starting every hour, and more. Of course, part of that "more" is a selection of organized play games on multiple virtual tabletops including three brand new
Starfinder Society
scenarios and two
Pathfinder Society
scenarios with a total of more than 70 games between
Pathfinder 1e, Pathfinder 2e,
and
Starfinder
. Badges will be available starting on February 22 for $25 for access to all events (GMs who run four or more blocks will receive a free badge), while player registration for games opens on April 1.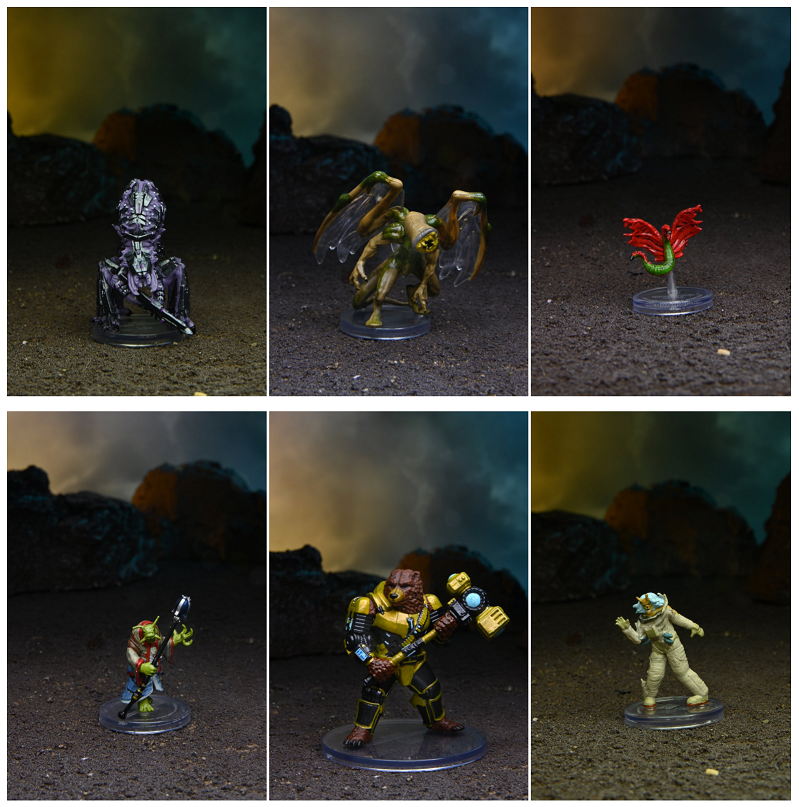 We got three new previews from WizKids for miniatures coming out for three different lines. First,
Paizo published yet another look at the Starfinder Battles: Planets of Peril
release of pre-painted
Starfinder
miniatures due this month. The line features a total of 32 miniatures in random three-mini boxes for $14.99 each with a special terrain pack of docking bay equipment for $59.99. For fantasy miniatures,
WizKids is expanding the D&D Nolzur's Marvelous Miniatures line of unpainted minis
to include two-packs of low-level and high-level versions of the same character for six different race/class/gender combinations plus four more pairs of minis of unusual player races such as lizardfolk, goblins, bugbears, and hobgoblins. These minis are set for a release in July with a retail price of $4.99 per two-mini blister pack. Finally,
the unbranded WizKids Deep Cuts line expands with two new options, the Bounty Hunter and the Plague Doctor
.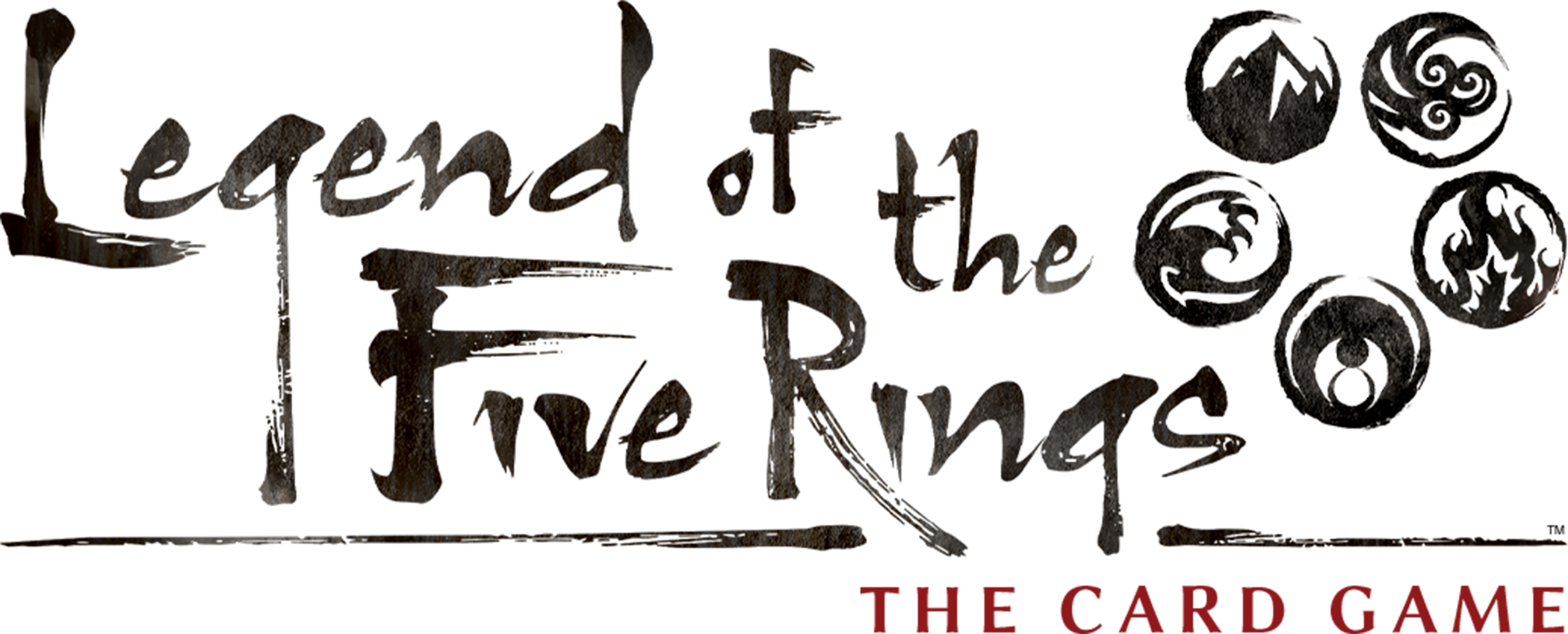 Fantasy Flight Games announced Legend of the Five Rings: The Card Game will come to an end following the release of the Under Fu Leng's Shadow expansion
. In addition to the final expansion, Fantasy Flight will end the organized play program for L5R as soon as it is safe to complete (FFG has suspended all organized play since last year due to the pandemic). Since 2017, the game has produced a core boxed set, three premium expansions, seven Clan packs, and five cycles of Dynasty packs each containing six expansion packs. The roleplaying game from Edge Studio (who, along with Fantasy Flight, is owned by Asmodee) will continue along with the novel series from Asmodee's fiction imprint Aconyte Books.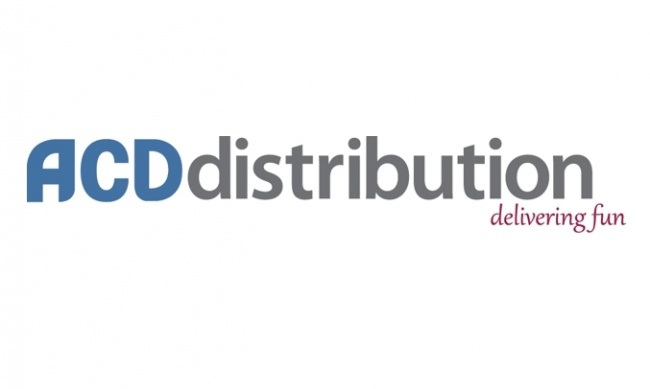 Wizards of the Coast won a legal dispute with distributor ACD Distribution this week
. After Wizards of the Coast announced they would cease distribution through ACD in 2018, the distributor filed suit in Wisconsin citing the Wisconsin Fair Dealership Law to prevent termination of the distribution agreement. The lawsuit changed venue to the US District Court and later to the 9th Circuit Court of Appeals. The final decision found in favor of Wizards of the Coast removing a court injunction that will allow WotC to end distribution with ACD and, in a second ruling, ordered ACD to pay over $250,000 for legal fees. ACD Distribution has appealed this decision.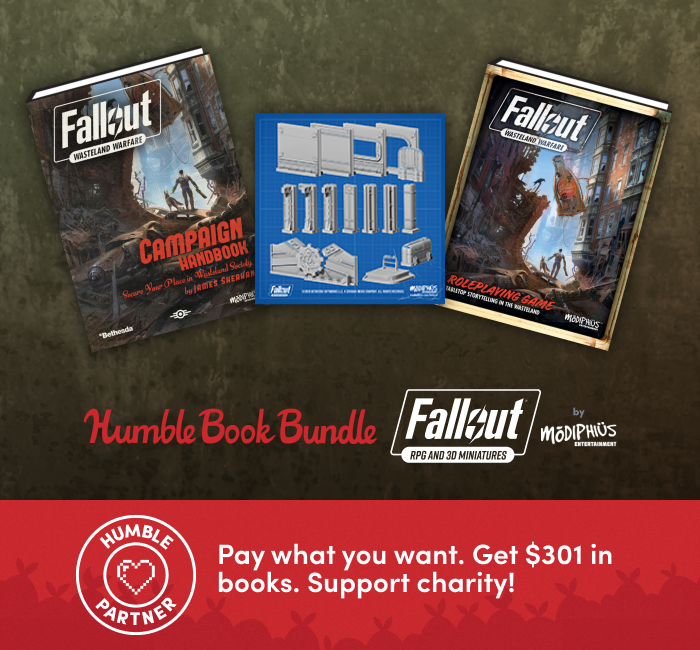 Modiphius teamed with Humble Bundle to offer the Fallout RPG and 3D Miniature Bundle worth over $300 in rulebooks and 3D printer files for the Fallout universe
. The bundle is separated into three tiers with the $1 level getting you the
Fallout Rules of Play
and
Getting Acclimated
books for the miniature skirmish game, two scenario books, the STL files for terrain of a ruined Red Rocket station, and more. The $10 includes the roleplaying expansion book for
Fallout: Wasteland Warfare
with more scenario books and STL files. The top tier for only $18 gets you even more STLs including a multiple files for Vault terrain, two vehicle minis including a vertibird, a Vault Girl mini, and more expansions for the
Wasteland Warfare RPG
book. Note: This is not the
Fallout RPG
using the 2d20 System due for release later this year, but the miniature skirmish wargame and its associated campaign-based roleplaying expansion. This bundle benefits the NAACP Legal Defense Fund and runs until Wednesday, May 10.
It's also the final week for the Warhammer Black Library bundle
featuring English, French, and German language editions of novels in the
Warhammer Fantasy, Warhammer: Age of Sigmar,
and
Warhammer 40,000
universe and
the Asmodee Tabletop 2Gether bundle featuring video game versions of several popular Asmodee board games
. The
Warhammer
bundle runs until Wednesday, February 24, while the Asmodee bundle runs until Thursday, February 25.
That's all from me for this week! Don't forget
to support our Patreon
to bring you more gaming news content. If you have any news to submit, email us at
news@enpublishingrpg.com
, and you can get
more discussion of the week's news on Morrus' Unofficial Tabletop RPG Talk
every week. You can
follow me on Twitch to get notifications when I go live,
subscribe to Gamer's Tavern on YouTube for videos on gaming history, RPG reviews, and gaming Let's Plays
, or you can listen to
the archives of the Gamer's Tavern podcast
. Until next time, may all your hits be crits!
Note: Links to Amazon, Humble Store, Humble Bundle, and/or DriveThru may contain affiliate links with the proceeds going to the author of this column.