Hello everyone, Darryl here with this week's gaming news!
Lord of the Rings
license finds a new home as does Fantasy Flight's RPGs, ICv2 sales rankings for Fall 2019 released, Critical Role coming to
Munchkin
, news about
Baldur's Gate III
, and a lot more!
Don't forget, you can get all the news every week with
Morrus' Unofficial Tabletop RPG Talk
! This week, Morrus and Peter take a look at all the news and rumors with the recently announced
Dungeons & Dragons
sourcebook on the
Magic: The Gathering
setting Theros.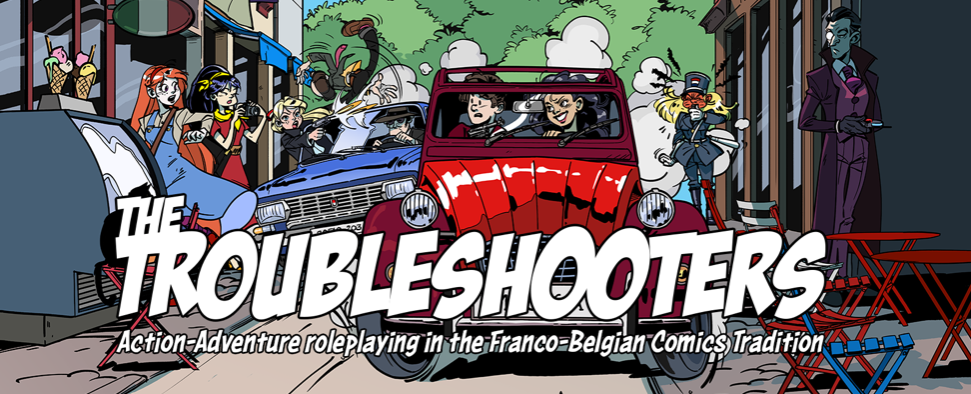 In case you missed it elsewhere on EN World this week…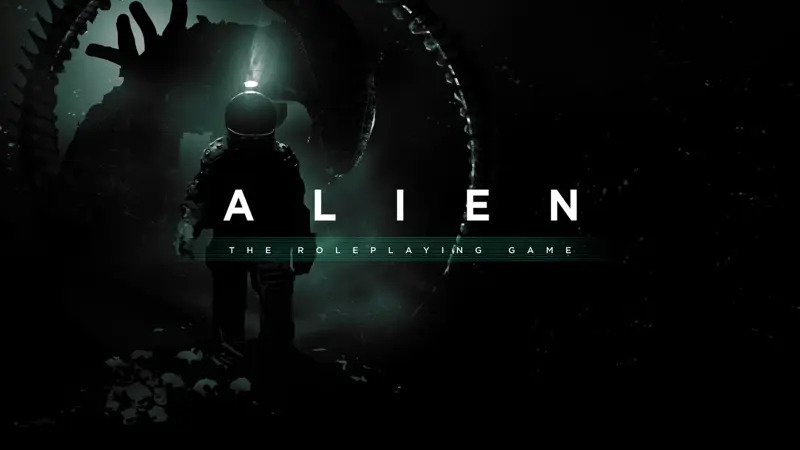 ICv2 released its sales data for the Fall of 2019, reporting the entire hobby gaming industry experienced its 11th consecutive year of growth
. The tracking information from hobby channels and crowdfunding indicate a 5% growth across all hobby gaming in physical product sales, which includes board games, miniature games, and collectible games as well as roleplaying. The top five selling games for the period are
Dungeons & Dragons
,
Pathfinder
,
Shadowrun 6th Edition
,
Star Wars
, and breaking into the top five (most likely from crowdfunding and/or pre-orders due to the game not releasing until December),
Alien
.
You can also find sales stats for collectible games, board games, card and dice games, non-collectible miniature games on the ICv2 website
.

The Origins Award nominees for 2020 have been announced
. The nominees for best Roleplaying Game are
Aliens: The Roleplaying Game
from Free League Publishing,
Over the Edge
from Atlas Games,
Pathfinder 2nd Edition
from Paizo,
Star Crossed
from Bully Pulpit Games, and
Teens in Space
from Renegade Game Studios and Hunters Entertainment. The nominations in some other categories received criticism on social media due to the limited number of nominees. In particular, the Historical Miniatures category only had two nominations, both expansions to
Bolt Action
from Osprey games, while the Collectible Game category had only one, the
Black Panther and the Illuminati
expansion for
HeroClix
. Voting for the Origins Awards will take place at the Origins Game Fair currently scheduled for June 17-21 in Columbus, OH with an awards ceremony taking place Sunday, June 20.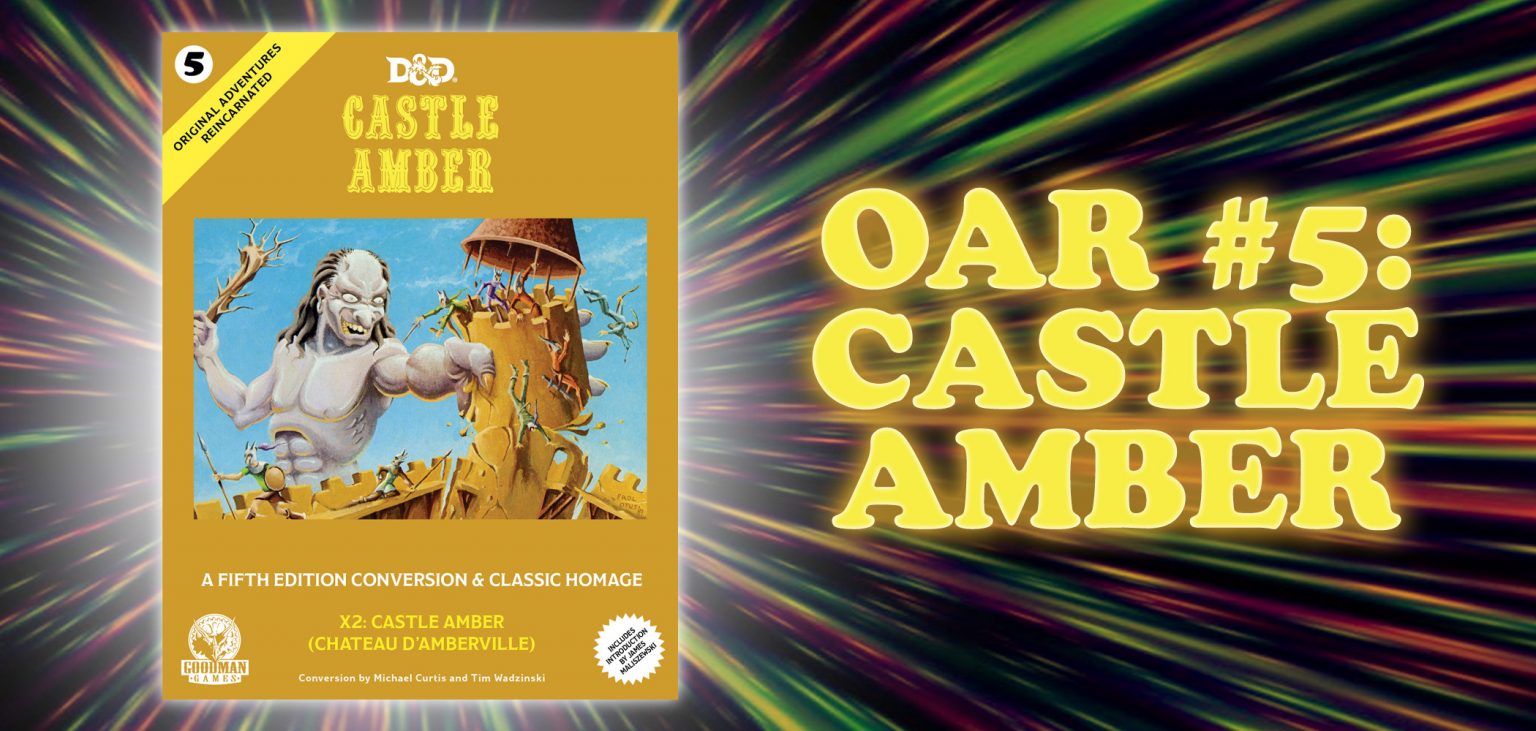 Goodman Games announced the next classic Dungeons & Dragons module to receive its "Reincarnated" treatment, X2: Castle Amber
.
The original module was developed by Tom Molday and was a partial adaptation of the
Averoigne
stories by Clark Ashton Smith. However, its true historical significance is the module served as the first introduction to the Mystara setting. The adaptation will feature high-quality scans of the original module with commentary from game designers and writers as well as an all-new 5e conversion.
Original Adventures Reincarnated #5: Castle Amber
is due out this September.

The license for J. R. R. Tolkien's Middle Earth setting has found a new home in Free League Publishing
. It is not completely clear if they will get rights to the full
Adventures in Middle-earth
5e library as, while
The One Ring
was listed by name in the announcement while
Adventures in Middle-earth
was only listed as "its 5e iteration". It has been confirmed that Francesco Nepitello and Marco Maggi, author and lead designer of
The One Ring
respectively, will continue in those roles with Free League. The agreement will go into effect starting June 1, 2020. Both
The One Ring
and
Adventures in Middle-earth
are still currently listed as sold by Cubicle 7 on DriveThruRPG for the time being.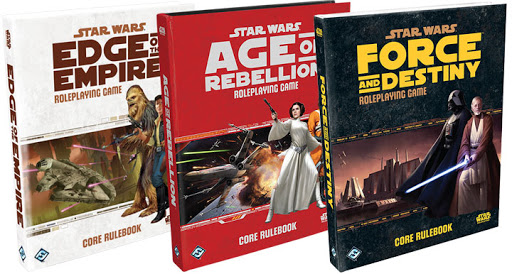 Fantasy Flight Games announced the future of their roleplaying lines at the GAMA Trade Show
. After weeks of rumors and speculation after a series of layoffs and closures within Fantasy Flight, the company announced that their roleplaying game development will now be handled by Edge Entertainment, another Asmodee subsidiary. Edge Entertainment is a Spanish company mostly known for its translations of roleplaying games and board games for the Spanish-speaking market in Europe. Edge Entertainment (whose name makes it almost impossible to Google them without being inundated with wedding DJs and party consultants) will continue to publish current Fantasy Flight titles such as
Star Wars
,
Legend of the Five Rings
, and
Genesys
as well as develop new products for those lines.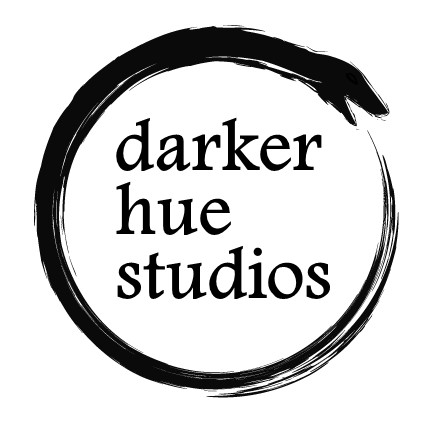 Chaosium announced that they have halted development of their science fiction roleplaying game developed by Chris Spivey
. The untitled game set in the Afro-Judeo setting Kadimah has been in development for 18 months before Chaosium announced they would no longer be developed, due in part to additional work required on
7th Sea, Pendragon
, and
Rivers of London
. In a blog post on the Chaosium website, executive editor James Lowder said, "…as Chaosium worked with Chris Spivey, we recognized that the material he was creating was intensely personal. Out of respect for Spivey as a creator, Chaosium revised the original work-for-hire contract and released the material to him. We know that he will do fantastic things, and we look forward to seeing the project's final form."
All rights to the system have been transferred to Chris Spivey as part of the mutual agreement, which will now be handled by Spivey's company Darker Hue Studios. In the same blog post, Spivey stated "I've been working on this project for quite some time and was looking forward to partnering with Chaosium to bring it to life. After months of positive discussion together, it became clear to both of us that the best way forward was to take the journey separately. I look forward to publishing this project in the future and I am thrilled Chaosium will continue to lend their support."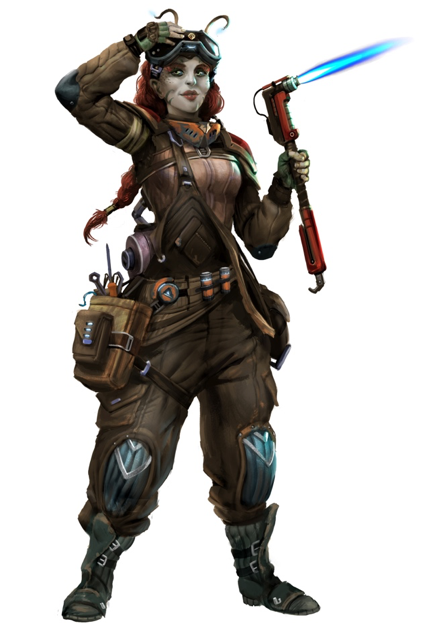 Paizo announced a new FAQ website for Starfinder in a blog post on Monday
. The new reorganized website organizes the FAQ and errata for the
Starfinder
game line by book and
features a new user interface to allow users to search the FAQ for relevant terms
such as alien species, weapons, ship names, game mechanics, or even specific page numbers. This new site will also allow Paizo to update the FAQ and errata as needed rather than wait for multiple questions to be collected in order to issue an update.
The Rules Questions forum on the Paizo website
will remain open for posting questions or for searching for community resources for answers not yet addressed by the site.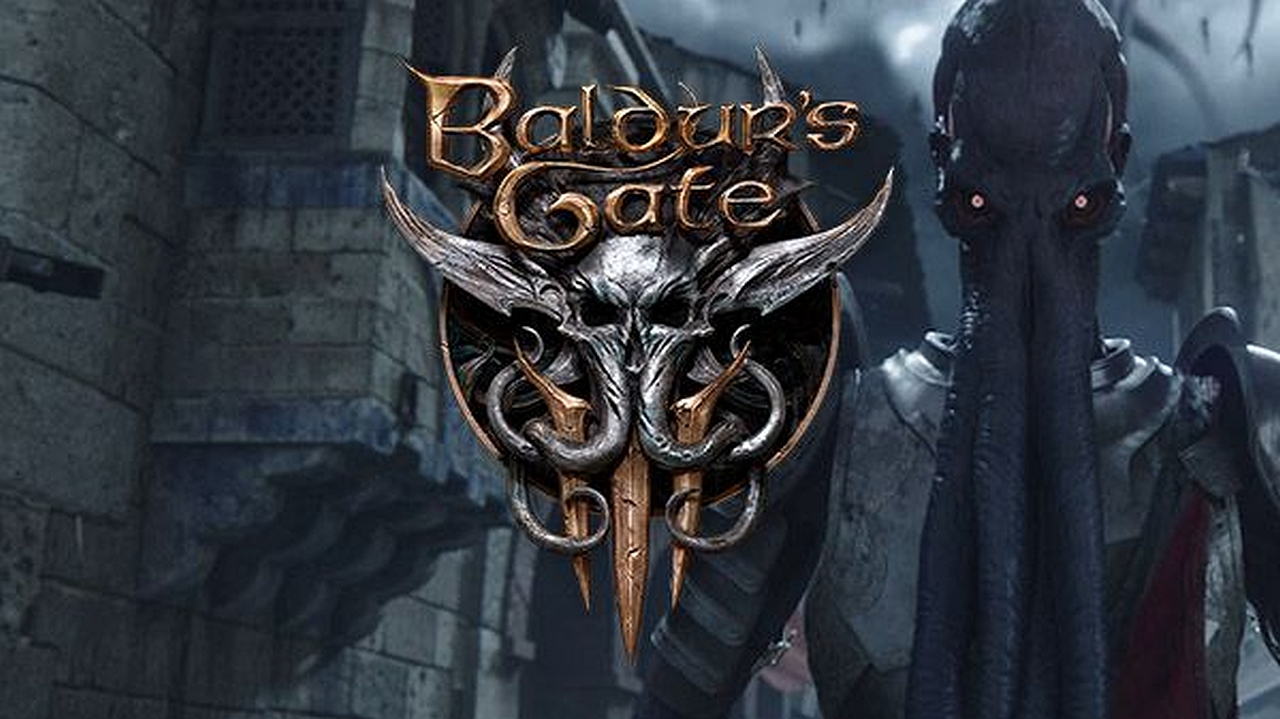 More information has come out about
Baldur's Gate III
in a series of interviews with members of Larian Studios.
In an interview with Dragon+ with Senior Writer Adam Smith and Senior Designer Edouard Imbert
goes into detail about the story of the game. As revealed in the PAX East presentation, your character is infected with a "tadpole" on a Mind Flayer Nautiloid ship which crashes. You have a ticking clock of just a few days to get it out of your head before you turn into a mind flayer yourself. However, your "tadpole" is different as it gives you special abilities you wouldn't normally have (this is why the vampire character in the PAX demo was able to walk in sunlight). There is a trade-off involved as while you get more powerful by drawing on your parasitic passenger, its control over you also gets stronger the more you draw on its aid.
The designers also stated that there will be multiple ways to approach challenges, as some fights can be avoided via Charisma checks or stealth with hints at a possible pacifist playthrough. Of course, for those of you who want more ways to physically confront your obstacles, new environmental effects have been added so that you can hide in the shadows or destroy the bridge an enemy is using. While the game will be based on 5e rules, there will be some changes as is the nature of the translation to a video game. The most exciting of these, though, is the expansion of what you can do as a Bonus Action and the changes to the initiative system to be "team-based" so you can switch between characters on your turn and set up combos.
In an interview with VG247, Adam Smith reiterates the design elements and how lore and gameplay interact (with a bit of NSFW language)
. The big reveal from this interview, however, is information on the companions. There will be five total in the Early Access version of the game with more to come in the full game. And romance options are available for all the characters. Not just between your PC and the companions, but between one another as well. "So, Liselle, she's the Githyanki. And Githyanki don't really do monogamy. So if you sleep with Liselle one night at camp, the next night you might well just find her sleeping with somebody else. And she's going to be like, 'oh, that was a bit of fun, wasn't it? How are you doing?' And you're just like, 'oh!' Heartbroken! … We don't want it to be a case of, 'you brought me the gift that I like the most, so you got +50 affection.' It's much more based on how you deal with them, and the things you do."
Baldur's Gate III
does not have a set release date yet, but the Early Access version will be available for PC and Google Stadia sometime in 2020.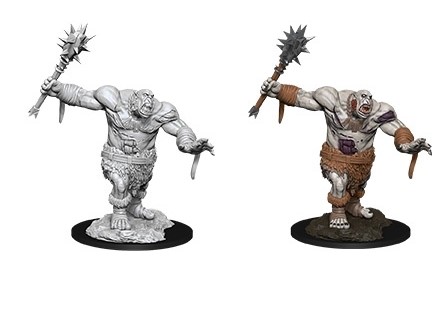 WizKids announced an expansion to their Nolzur's Marvelous Miniatures line of unpainted minis for Dungeons & Dragons
. Each figure will be sold individually in its own pack and come pre-primed and ready to paint. This wave of miniatures will include the Ogre Zombie, Bone Naga, Roper, Nalfeshnee, Cloaker, Venom Troll, Raging Troll, Hook Horror, Gorgon, and Manticore as standard-sized minis for $7.99 each along with two larger miniatures, the Giant Ape and Diving Griffon, for $14.99. The figures are expected in retail stores starting this August.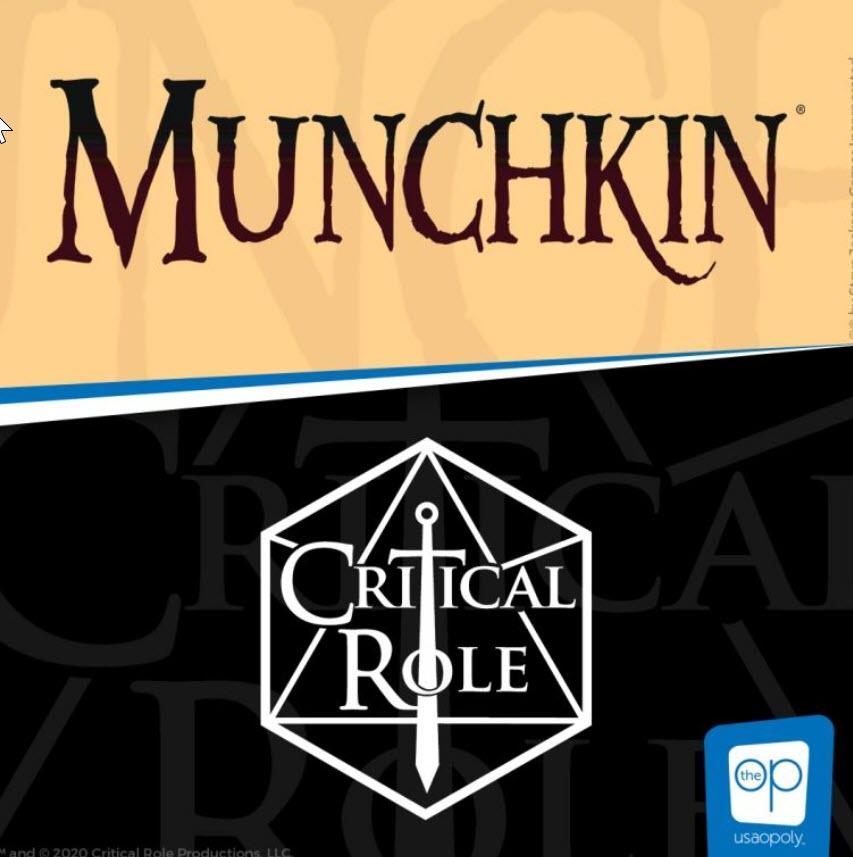 The Op (the company formerly known as USAopoly) announced a licensing deal with Critical Role to produce a Mighty Nein-themed expansion for Steve Jackson Games' Munchkin card game
. The game will function as a stand-alone version of
Munchkin
themed around the Wildemount campaign setting or, like any other
Munchkin
game, be combined with other sets. The set will be available in North America, United Kingdom, Australia, and New Zealand this fall with a retail price of $24.99. Additionally, The Op announced two Critical Role themed 1000-piece jigsaw puzzles priced at $14.99 each.
Publisher Black Book Editions is funding a translation of Shadowrun Sixth World to the French language on GameOnTabletop
. I took French for three years in high school which means I remember almost none of it, but if you happen to want some cyberpunk urban fantasy and are a Francophone, you can pick up the core rules for €64.90 or the limited edition alternate cover for €89.90 with add-ons for sourcebook
Streetpedia
, the adventure
Free Seattle
, and the gamemaster's screen. This project is fully funded and runs until Tuesday, March 17.
Gallant Knight is looking for some tiny horror with Tiny Cthulhu, their TinyD6 Lovecraftian RPG
. Not only does this bring Cthulhu-esque horror with a stripped-down and streamlined game system, but it's also cross-compatible with other TinyD6 books like
Tiny Dungeon 2e, Tiny Supers,
and
Tiny Frontiers
. It also includes setting information from prehistory, the Bronze Age, Age of Sail, World War 1, and modern day plus options for superheroes, fantasy, and science fiction. The PDF is available for a $15 pledge while the softcover is available for $25. This project is fully funded and runs until Sunday, March 22.
Monte Cook is at it again with another luxury product, this time a reprint and conversion of the original luxury gaming product, Ptolus
. The 672-page campaign setting has been updated for 5e rules as well as Monte Cook Games' Cypher System. The most interesting aspect of
Ptolus
to me is that this a setting designed from the ground-up with the assumption of it being an RPG setting. What I mean is that rather than have the game rules bend around the premise of the setting, the setting itself bends around the fact it's a fantasy roleplaying game so the normal tropes that require handwaving or complex explanations to make sense (like the laws of the land are written to account for the existence of magic and the various spells that exist). The PDF for both versions of the setting (5e and Cypher System) is available for a $40 pledge, the print copy of one of them (and PDF for both) for $150, and both versions in print for $260. This Kickstarter has fully funded and runs until Friday, March 20.
That's all from me for this week! Don't forget
to support our Patreon
to bring you more gaming news content. If you have any news to submit, email us at
news@enworldnews.com
, and you can get
more discussion of the week's news on Morrus' Unofficial Tabletop RPG Talk
every week. You can
follow me on Twitch where I'm playing horror games later tonight for Friday the 13th, Yakuza 0 on Sunday and the Mass Effect series on Tuesday,
subscribe to Gamer's Tavern on YouTube for videos on gaming history, RPG reviews, and gaming Let's Plays
, or you can listen to
the archives of the Gamer's Tavern podcast
. Until next time, may all your hits be crits!
Note: Links to Amazon, Humble Store, Humble Bundle, and/or DriveThru may contain affiliate links with the proceeds going to the author of this column.