Hello everyone, Darryl here with this week's gaming news! New
Dungeons & Dragons
setting, D&D Beyond's top magic items,
Dune RPG
details announced, COVID-19 causing Emerald City and GAMA Trade Show cancellations, and more!
Don't forget you can find out all the gaming news at Morrus' Unofficial Tabletop RPG Talk. This week, Morrus and Peter are joined by Dominic McDowall, CEO of Cubicle 7, to talk about
Warhammer: Age of Sigmar, Warhammer Fantasy Role Play,
and
Warhammer 40,000: Wrath & Glory
!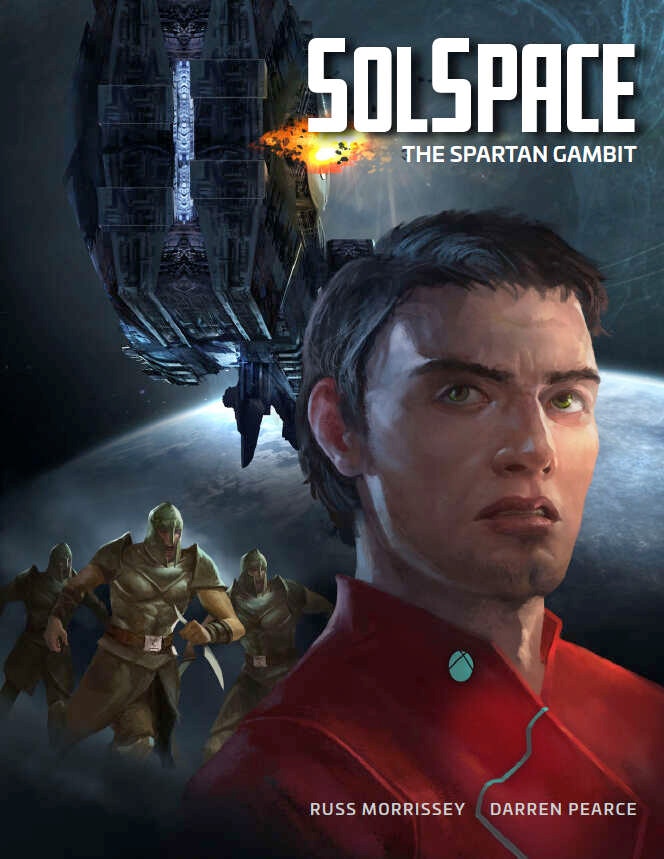 In case you missed it elsewhere on EN World this week…
Wizards of the Coast announced the next new setting sourcebook for Dungeons & Dragons, Mythic Odysseys of Theros
. Based on the Greek-inspired
Magic: The Gathering
setting, the book will feature new character options including supernatural gifts from the Gods, new races including the leonine and satyrs, new subclasses, new magic items, and a plethora of new monsters. The book was originally posted early
to the Penguin Random House website with a different release date
(May 19) before being pulled down prior to the official announcement.
You can vote now in the EN World poll as to which cover you prefer
, as there will be a variant cover (shown above without text).
We've also learned some more details about the sourcebook
, including that the design was headed by former D&D Developer and current
Magic: The Gathering
designer James Wyatt and a few details about the new systems such as an expansion of the piety system from the DMG and a table with 100 omens.
The book is due for a June 2 release and is available for pre-order now with a retail price of $49.95
.
Two major conventions have already been affected by the COVID-19 outbreak with major cancellations.
The GAMA Trade Show, scheduled for March 9-12 in Reno, Nevada, had cancellations
from Wizards of the Coast, Star City Games, Southern Hobby Distribution, Skytear, Max Protection, Lion Rampant Imports, and GTS Distribution due to concerns over the outbreak. According to ICv2, GAMA has stated that the convention will go on with the (at time of writing) 183 remaining exhibitors and are working with the host hotel to provide disinfectant, cleaning solutions, and hand sanitizing stations throughout the area along with disinfectant wipes for open game tables.
Emerald City Comic-Con, scheduled for March 12-15 in Seattle, Washington
, had major publishers including Diamond Select, Dark Horse, DC Comics, HarperCollins, Penguin Random House, Bandai Namco, Oni Press, and more including almost 100 celebrity guests canceling.
Update:
Emerald City Comic-Con has announced they are postponing the convention until a later date to be determined this summer
.
Meanwhile,
C2E2 in Chicago, Illinois, reported an increase in attendance
despite COVID-19 fears, though the outbreak has caused considerable delay in production for many publishers interviewed at C2E2 and
the New York Toy Fair
. Publishers are reporting projects delayed from all stages of production, from sitting in printing queues to completed and stuck in port while
Cubicle 7 CEO Dominic McDowall said on the recent Morrus' Unofficial Tabletop RPG Talk podcast
that he is unable to even get a quote from manufacturers in China at this point in time. Concerns about potential issues with an outbreak at fan conventions are not without precedent,
as the 2009 PAX convention in Seattle resulted in nearly 100 attendees
confirmed infected with the N1H1 "Swine Flu".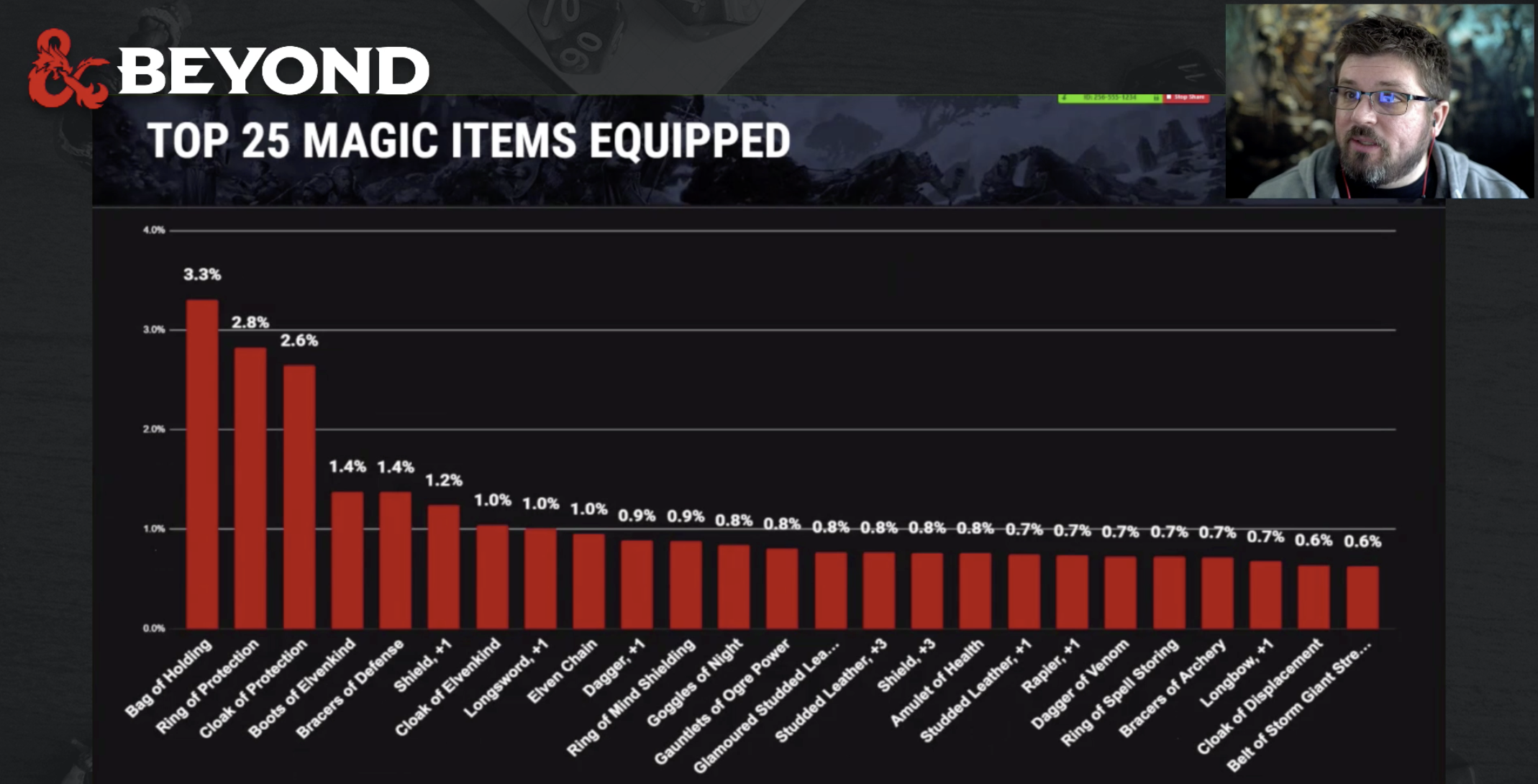 D&D Beyond released another set of user statistics, this time about armor, weapons, and magic items
. As you'd probably expect, the armor equipped chart follows the most common proficiencies: Leather, shield, chain mail, studded leather, and scale mail. The dagger is overwhelmingly the weapon of choice at 20% equipped (most likely due to its near universal proficiency and it's status as a thrown weapon making it a good back-up choice) with shortsword, handaxe, light crossbow, and rapier rounding out the top five weapons. As seen in the chart above, the Bag of Holding is the number one magic item because who wants to mess with encumbrance rules? Next is the Ring of Protection, Cloak of Protection, Boots of Elvenkind, and Bracers of Defense. It's not that surprising as those items almost all boost armor class so would be sought after by classes without medium or heavy armor proficiency, while weapons like +1 longsword and +1 dagger come far lower on the list (#8 and #10 respectively) as they would only be of use for characters that primarily use those weapons.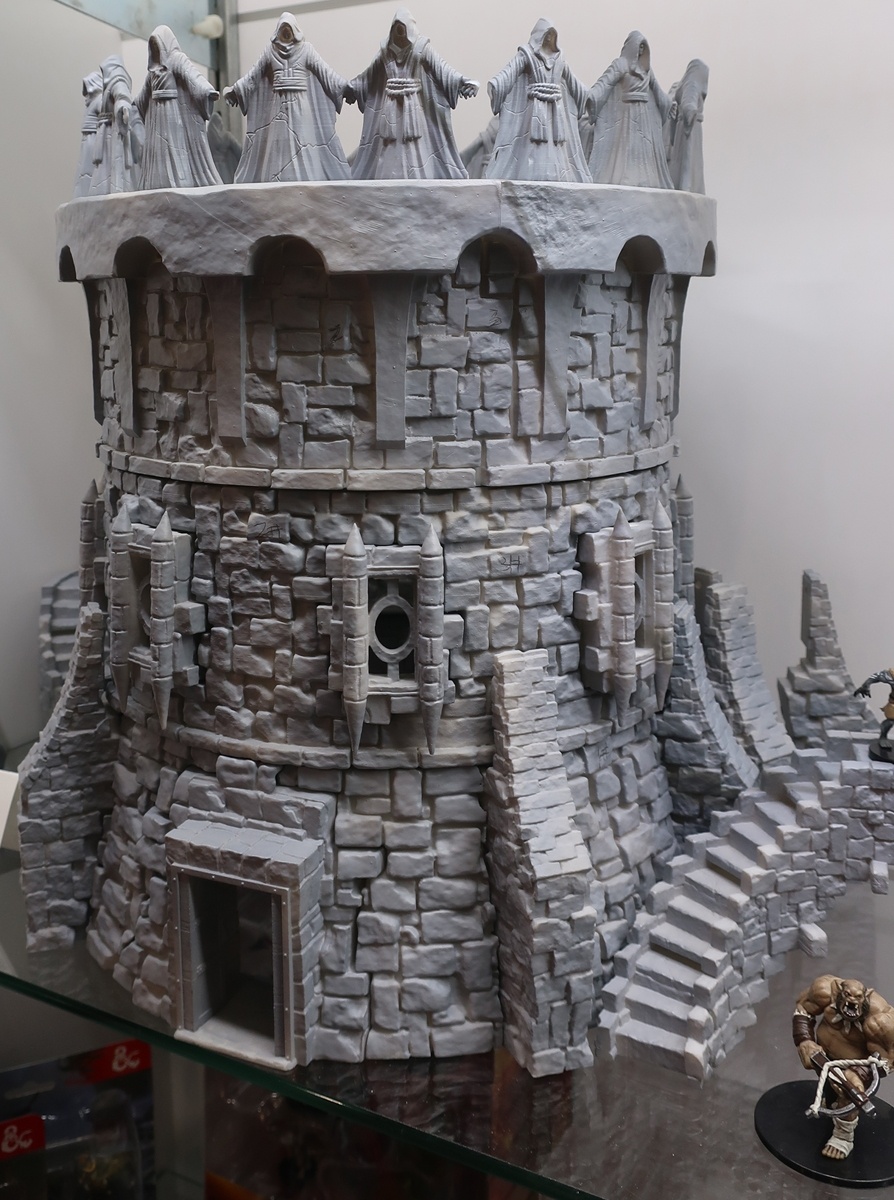 WizKids has unveiled several new miniatures for both
Dungeons & Dragons,
Pathfinder,
and
Starfinder
.
First are the new Pathfinder Deep Cuts miniature packs
for the unpainted single miniatures of the cultist and devil two-pack and the dullahan (headless horseman) for $4.99 each along with the nightmare dragon and minotaur labyrinth guardian for $14.99 each. All four miniatures will be available in August.
Next are the Starfinder Battles Starter Packs pre-painted miniatures with two packs available
. The Heroes Pack features an Android Xenoseeker, Kasatha Thaumaturge, Lashunta Mercenary Comando, Shirren Soldier, Ysoki Technomancer, and Vesk Champion. The monster pack will feature an Aeon Guard, Diasporan Space Pirate, Patrol-Class Security Robot, Mecrovite, Space Goblin Zaperator, and a Contemplative. Each pack will be available in July for a retail price of $34.99. Finally there is the above-pictured
D&D Icons of the Realm The Tower
which is a to-scale three story tall tower. No price or release date has been announced.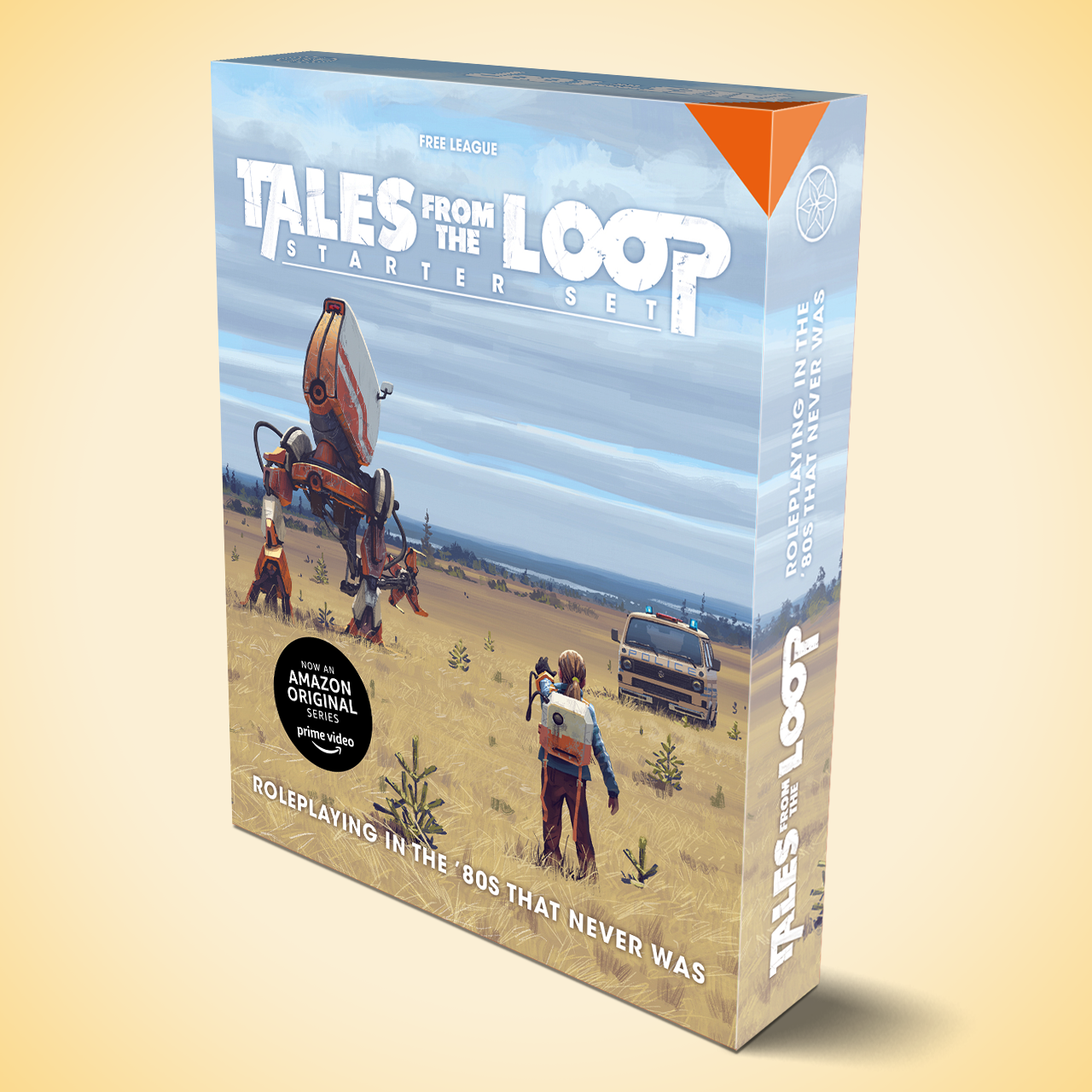 Free League Publishing announced a starter set for Tales from the Loop coming in April
. The boxed set, which features the sticker "Now an Amazon Original Series" with the Prime Video logo, will feature an illustrated rulebook, a complete mystery titled "The Recycled Boy", five pre-generated characters, a full-color map of the land of the Loop, and ten custom engraved dice. The pre-order page on the official
Tales from the Loop
website states that the retail price will be "approx. $27" depending on currency exchange,
though a pre-order page on Amazon lists a price of $29.99 with a mid-May release date
. Either way, the starter set should be available shortly after the TV show's April 3 premiere.
We have our first details about the Dune roleplaying game
. The game will use Modiphius's 2d20 System, which is used for most of their original games. Players will have the ability to join a House that's already established or create their own. Gameplay includes agents, spies, mercenaries, and criminals. They're also using their own logo (seen above) as opposed to
the logo used for the upcoming Denis Villenevue directed film
(which looks more like "DUNC" to me). The writing list is practically a who's who of contemporary game designers to know including Nathan Dowdell, Andy Peregrine, Chris Spivey, Adam Koebel, Khaldoun Khelil, Jason Durall, Mari Tokuda, Rachel Cruz, Jack Norris, Banana Chan, Helena Nash, Richard August, Ben Woerner, and Simon Berman. A beta test will start soon and a final release is expected for the holiday season of 2021.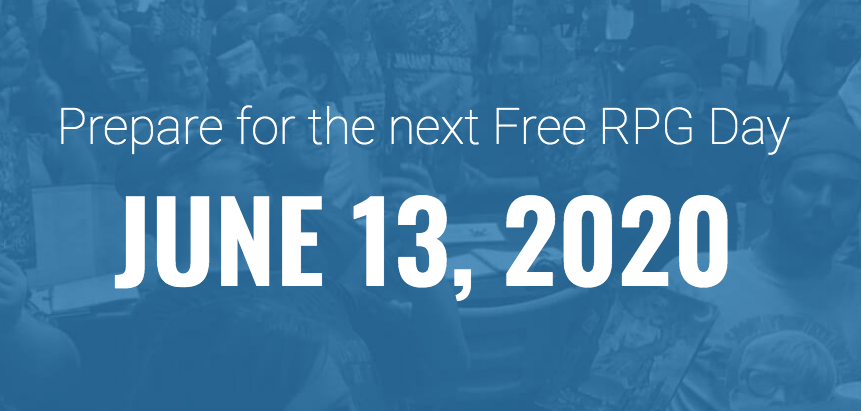 Free RPG Day 2020 has a date and a list of participating publishers
. On Saturday, June 13, participating game stores will have free RPG products from a total of sixteen publishers. You can find out if
your local game store is participating on the Free RPG Day website
, or encourage them
to sign up before the April 25 deadline
. The participating publishers this year include 1985 Games, 9th Level Games, Cubicle 7, Dave Taylor Miniatures / Mantic Games, Fantasy Flight Games, Goodman Games, Green Ronin Publishing, Magpie Games, Modiphius Entertainment, Paizo Inc., Pelgrane Press, Q-Workshop, Renegade Game Studios, Roll20.net, Steve Jackson Games, and Wizkids. This will be the first year for Free RPG Day under
the program's new ownership after it was purchased last year by Overlight designer Paul Alexander Butler
.

Plaid Hat Games, the creators of the board game Dead of Winter, announced that they are leaving Asmodee following their 2015 purchase by the board game conglomerate and will be independent again
. Original owner Colby Dauch reached an agreement with Asmodee to reacquire the company and brand as well as some of the company's back catalog of games. Asmodee will continue to own
Dead of Winter
and the spin-off card game
Raxxon
,
Mice and Mystics, Stuffed Fables, Aftermath,
and
Battlelands
as well as the rights to the "Adventure Games Book" brand. Asmodee will also remain as the distributor for Plaid Hat's other games. While Jerry Hawthorn, designer of
Mice and Mystics
, will be staying with Plaid Hat, Isaac Vega, the co-creator of
Dead of Winter
, will be leaving the company. Vega is also co-designer of
Plaid Hat's newest announced game, the pirate-themed Forgotten Waters, due for release next month
.
The Digital Tabletop Bundle 2 only has a few days left
, featuring multiplatform Steam keys for several tabletop-inspired video games including
Terraforming Mars, Armello,
and
Slay the Spire
. But you'll need to hurry as this bundle benefiting Able Gamers is only available until Tuesday, March 10. If you want inspiration for your
Doctor Who
RPG games or just crave more stories from space and time following the end of this season,
the Doctor Who Bundle features a huge collection of comic books and audio dramas with original stories
featuring almost every Doctor plus spin-offs about UNIT and the Daleks. This bundle benefiting Children in Need runs until Wednesday, March 18. And for those of you looking to create naturalistic looking digital art for your RPG projects,
the Natural & Digital Painting Kit features all the software and add-ons you need
to replicate the brushes, textures, and surfaces of watercolors, acrylics, oils, and more. This bundle benefiting St. Jude's Children's Research Hospital also runs until Wednesday, March 18.

So you might have heard of this Kickstarter on the site, SolSpace: The Spartan Gambit? It's like Die Hard on a spaceship
. Honestly, I'd be highlighting this Kickstarter even if it weren't from EN Publishing because
SolSpace
is right up my alley. The galaxy isn't just a bunch of random stars, it's based on actual astronomical charts so you can look up at the sky outside and see the same stars you travel to in the game. Not only that, but the adventure
The Spartan Gambit
features a fully mapped capital starship with over 30 decks with virtual tabletop ready maps for every single deck. The PDF of the adventure OR the maps in high-resolution PNG files ready for use in Roll20, Fantasy Grounds, or any other virtual tabletop are available for £10 (about US$13), both are available for £15 (about US$20), and the physical book is available for £22 (about US$29) along with more pledge levels if you're brand new to N.E.W. to pick up anything you want from the line. This Kickstarter funded faster than I could finish my French fries at lunch and runs until Monday, March 9, at which point it will start fulfilling within days.
We all know what's missing from most games, pets! Why let the Rangers and Druids have all the animal companion fun?
The zine Dungeon Pets provides many options for pets for your games including some very cute illustrations
. While it doesn't have full stats, you can find rules for training your pets and information about their weaknesses, habitats, diets, and more. You can get the PDF for $5 and the physical copy for $10. This project is fully funded and runs until Tuesday, March 10.
So aside from scientific accuracy and cute animals, you know what else I love in a game? Cooking. What? It's a hobby of mine.
Anyway, Dragon Stew brings cooking into your 5e games by providing detailed rules on cooking
in addition to standard options (so you're not sacrificing any other skills or abilities to be able to make a delicious meat pie or mouth-watering coq au vin). There's also a full adventure to take advantage of the new culinary-focused rules. The PDF is available for a €15 (about US$17) pledge, while the physical copy is €40 (about US$45) and both are €50 (about US$57). This project is fully funded and runs until Wednesday, March 11.
That's all from me for this week! Don't forget
to support our Patreon
to bring you more gaming news content. If you have any news to submit, email us at
news@enworldnews.com
, and you can get
more discussion of the week's news on Morrus' Unofficial Tabletop RPG Talk
every week. You can
follow me on Twitch where I'm playing Gabriel Knight with game designer and voice actor Kevin Czarnecki on Sunday and the Mass Effect series on Tuesday,
subscribe to Gamer's Tavern on YouTube for videos on gaming history, RPG reviews, and gaming Let's Plays
, or you can listen to
the archives of the Gamer's Tavern podcast
. Until next time, may all your hits be crits!
Note: Links to Amazon, Humble Store, Humble Bundle, and/or DriveThru may contain affiliate links with the proceeds going to the author of this column.
Last edited: