Hello everyone, Darryl here with this week's gaming news! Big news about the
Dungeons & Dragons
movie and television series (maybe?), licensed
Critical Role
miniatures coming soon, more Gen Con updates including a conspicuous no-show, Drizzt
Magic: The Gathering
cards, and more!
Don't forget, you can get all the news every week with
Morrus' Unofficial Tabletop RPG Talk
! This week,
Morrus and Peter are joined by Shannon Appelcline to talk about managing an RPG community and researching RPG history
.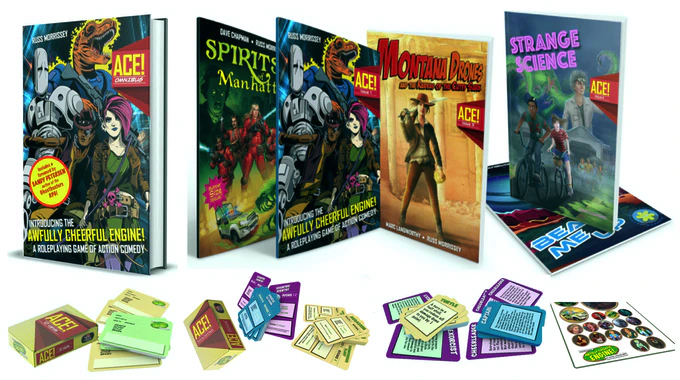 In case you missed it elsewhere on EN World this week: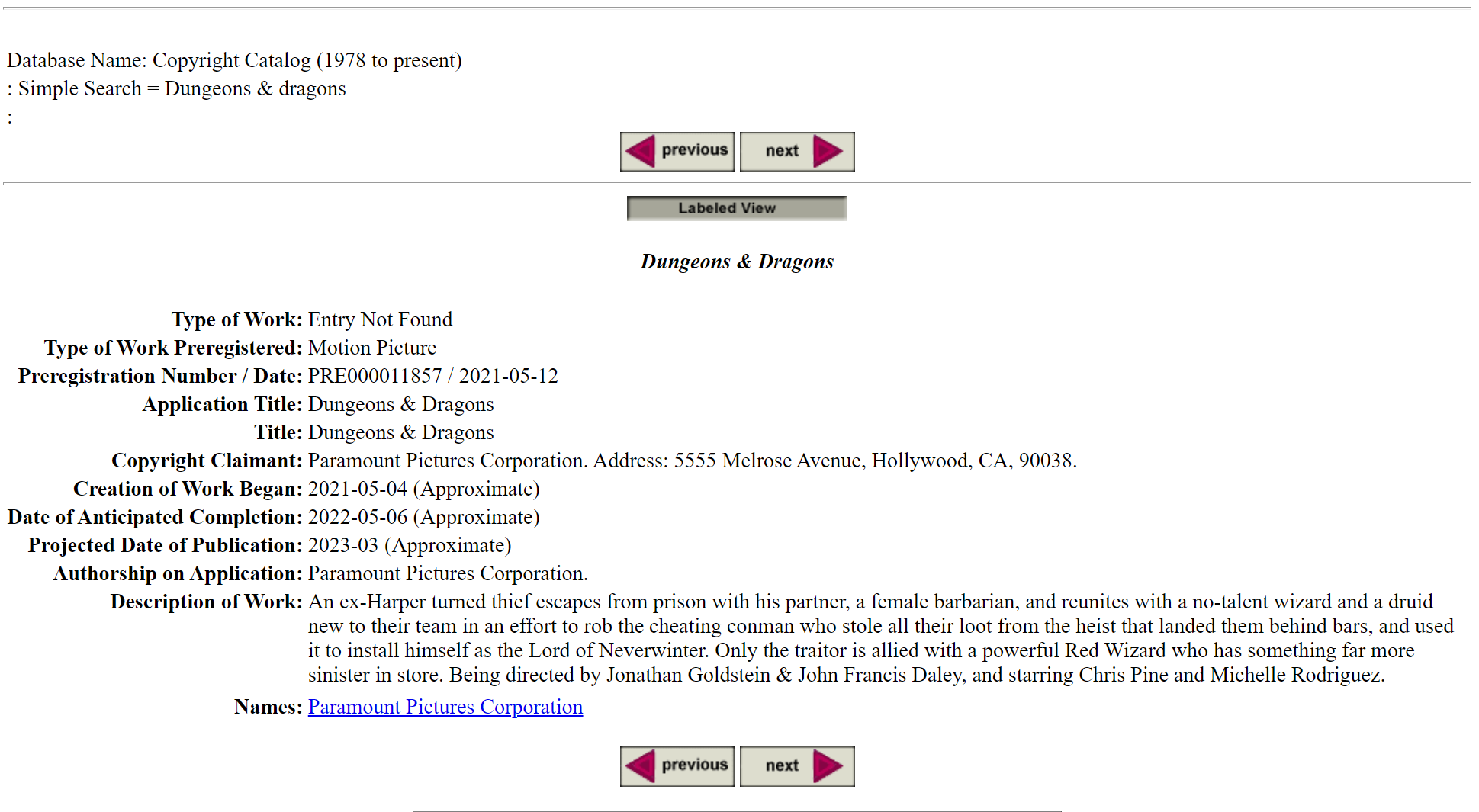 The plot for the new Dungeons & Dragons live-action feature film has been discovered in a United States Copyright Office filing
. Maybe. So I'm just going to go in the order the events came to light and go from there. Twitter user @thepipas0, while searching through the Library of Congress's US Copyright Office Catalog
found a listing for what appears to be the Dungeons & Dragons live action film currently shooting
. I verified the listing is on
the Library of Congress website and took the above screenshot myself
. The dates on the listing match up with the dates we know of, as the Creation of Work Began date is "May 4, 2021 (Approximately)" (the news broke that shooting had begun on May 3) with a Projected Ate of Publication of March 2023 (the current release date for the film is March 3, 2023) and a Date of Anticipated Completion of May 6, 2022 (while the film would likely not be finished by that time, it would like up with the latest re-shoots would take place based on how long editing and other post-production work would take). It also includes a plot synopsis:
An ex-Harper turned thief escapes from prison with his partner, a female barbarian, and reunites with a no-talent wizard and a druid new to their team in an effort to rob the cheating conman who stole all their loot from the heist that landed them behind bars, and used it to install himself as the Lord of Neverwinter. Only the traitor is allied with a powerful Red Wizard who has something far more sinister in store. Being directed by Jonathan Goldstein & John Francis Daley, and starring Chris Pine and Michelle Rodriguez.
A few hours later,
the entertainment news website Screen Rant posted an update to their article covering the discovery
:
UPDATE: Screen Rant has confirmed the below Dungeons & Dragons movie synopsis is not accurate.
At this time, Screen Rant has not stated how they confirmed the synopsis is not correct, and the listing is still available on the Library of Congress website. So…is the synopsis wrong? Probably. The listing is for preregistration of a copyright, which allows for a rights holder to register the copyright on a work as it is being produced in order to protect it. It is not actually a copyright registration, it only covers the work while it is being produced. The preregistration filing does not have to match exactly the final project because it is not a copyright registration and the copyrighted work is still in the process of being made. It's possible that the filing used a previous draft of the script or that Paramount, knowing the filing would be publicly accessible, submitted a false plot summary as a placeholder to avoid leaking spoilers. There are other possibilities for the origin of the synopsis and whether or not it is accurate, but it's likely we won't know for sure until filming is completed and official word comes out in several months from now.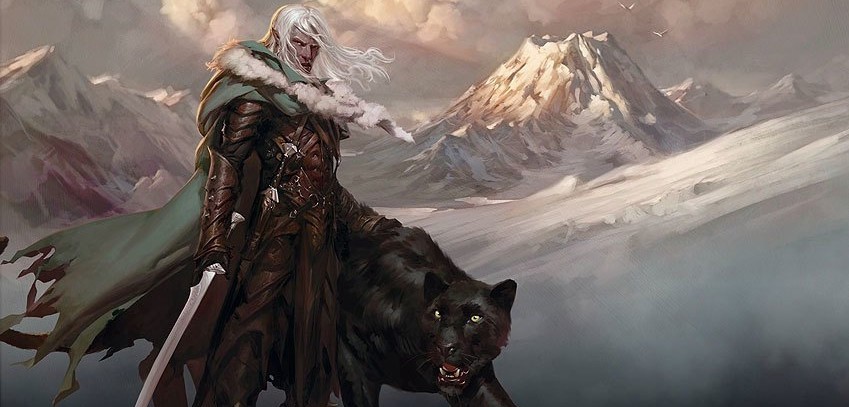 With that wild speculation based on small bits of factual information for the D&D movie out of the way,
let's do some more wild speculation based on small bits of factual information for the D&D TV show
! On Thursday, the official
Dungeons & Dragons
YouTube channel posted
a video called "All Things Drizzt" with author R.A. Salvatore
. This was accompanied by
the animated short story "Sleep Sound" written by Salvatore and narrated by Benedict Cumberbatch
(
Sherlock, Doctor Strange, The Hobbit
trilogy, thousands of Tumblr posts). The information released combined with what we know about the TV series already points to the show being based on Drizzt Do'Urden,
as outlined in this post from Morrus
. And makes a pretty good case for it too: The show will be set in the Underdark with a smaller focus on a "tiny sliver" of the world with Wizards of the Coast launching a "Summer of Drizzt" event kicked off with the previous two videos. Oh, and there's the fact that Wizards of the Coast and Hasbro both have mentioned a possible Drizzt television show, even if not saying so in reference to the series in development by Derek Kolstad. Once again, we won't know for sure until there's official confirmation, which likely won't happen at least until a deal is reached between Hasbro and a distributor like Netflix, Amazon, Paramount+, etc.
Speaking of Drizzt Do'Urden, the newest previews of the upcoming Magic: The Gathering Adventures in the Forgotten Realms expansion include a bunch of familiar faces
. First up is Lolth, Spider Queen as a Legendary Planeswalker card that gets stronger when a creature you control dies that allows you to draw a card at the cost of 1 life, the ability to spawn Spider creature tokens, and an Emblem that makes sure you always do at least 8 damage anytime you deal combat damage to an opponent. Next is Bruenor Battlehammer which grants +2/+0 to each creature you control for every Equipment card attached to it and the ability to pay 0 for the first equip ability in a round. Finally, of course, is Drizzt Do'Urden himself who has Double Strike (the ability to do damage twice during a combat phase), gets a +1/+1 token each time a creature stronger than him dies, and spawns a 4/1 Cat creature token with trample, the Legendary Guenhwyvar. And yes, she will be getting her own custom token card. Pre-release for
Adventures in the Forgotten Realms
runs from July 16-22
with the set release on July 23
.
If you're wondering where all this aggressive expansion of the
Dungeons & Dragons
brand is coming from,
2020 marked the seventh year in a row of consecutive growth for the line according to a press release from Wizards of the Coast
and has topped 2019 as the best year ever for the line…which 2019 was the previous best year ever. The press release touted a player base of more than 50 million to date with a wide demographic base split nearly evenly between all age groups. The free products released as part of the "Stay At Home, Play At Home" promotional event were downloaded millions of times, but don't seem to have decreased demand, as
Tasha's Cauldron of Everything
was the most pre-ordered book in the game's history. The release also reported over 1 billion views on the #DnD hashtag on Tik Tok, over 4 million views of the D&D Live events, and provided a listing of celebrity players from live streams. One small bit that flew under the radar was, in a chart listing "D&D in 2021", the listing for
Van Richten's Guide to Ravenloft
included the small tag "Classic settings: 1 down, 2 to go", confirming the previously announced plans to bring back three classic settings is still on track.
Two pieces of Gen Con news game this week. First,
Gen Con announced that housing registration will open on June 6, 2021, at 12:00 noon Eastern time
. Housing has always been one of the most difficult parts of attending Gen Con due to rapid sell-outs of affiliated hotels and previous issues with the housing site crashing due to traffic. Even though fewer badges will be available because of safety concerns during the pandemic and the lower event footprint without access to Lucas Oil Stadium, housing is still likely to be a concern for those attending. This year, the convention is using a randomized scheduling queue in order to spread registration over several hours in order to prevent scalping and reduce load on the servers. For more information about the requirements and restrictions on housing for Gen Con,
see the Housing and Travel section of the Gen Con website
.
In other Gen Con news,
Paizo announced they will not have a physical presence at Gen Con in Indianapolis
. Instead, Paizo will focus on Gen Con Online scheduling
Pathfinder
and
Starfinder
games along with special seminars and game streams. In the statement posted to their blog, Paizo did reiterate its commitment to the convention in the future, stating "We look forward to returning to an in-person Gen Con in 2022".
WizKids announced a huge update to their line of pre-primed, unpainted miniatures based on
Critical Role
previewed on ICv2.
First are three new monster multi-packs
. The Core Spawn Emissary and Seer with two monsters and the Core Spawn Crawlers with three monsters will retail for $8.99, while the Husk Zombies with two monsters will be $4.99.
Next is a collection of five individual monsters
, with the Gloomstalker, Aeorian Reverser, Shallowpriest, and Aeorian Nullifier retailing for $8.99 each and the Swavain Basilisk with a $14.99 MSRP. Finally,
we have a collection of a dozen individual character miniatures for $4.99 each
, which I won't list here because there's a dozen of them and some of the names are very long. This second wave of
Critical Role
miniatures will hit store shelves this September.
Humble and Paizo have partnered for a huge bundle of Pathfinder 2nd Edition DRM-free digital books worth over $400
. The opening $5 level includes the
Pathfinder 2nd Edition Core Rulebook
,
Character Sheet Pack
, the adventure
Little Trouble in Big Absalom
, the first two entries in the
Extinction Curse
adventure path, three
Pathfinder Tales
fiction books, two
Pathfinder Quest
one-shot adventures, and two flip-maps. There are three other pledge levels, with the $15 and $25 levels adding on the
Pathfinder 2nd Edition Bestiary, Pathfinder 2nd Edition Gamemastery Guide,
the rest of the
Extinction Curse
adventure path, the
Lost Omen World Guide, Lost Omens Gods & Magic,
more stand-alone adventures, more flip maps, and more fiction. And the top $35 level includes all that plus a physical copy of the
Pathfinder 2nd Edition Bestiary
(which has a retail value of $49.99, though you do have to pay additional shipping costs). This bundle benefits Stop AAPI Hate and runs until Thursday, June 10.
That's all from me for this week! Don't forget
to support our Patreon
to bring you more gaming news content. If you have any news to submit, email us at
news@enpublishingrpg.com
, and you can get
more discussion of the week's news on Morrus' Unofficial Tabletop RPG Talk
every week. You can
follow me on Twitch to get notifications when I go live (which is likely with Mass Effect Legendary Edition out now),
subscribe to Gamer's Tavern on YouTube for videos on gaming history, RPG reviews, and gaming Let's Plays
, or you can listen to
the archives of the Gamer's Tavern podcast
. Until next time, may all your hits be crits!
Note: Links to Amazon, Humble Store, Humble Bundle, and/or DriveThru may contain affiliate links with the proceeds going to the author of this column.