Hello everyone, Darryl here with this week's gaming news! Previews of
Van Richten's Guide to Ravenloft,
new
D&D Live
event with G4 announced, the D&D film is now officially shooting,
Awfully Cheerful Engine
coming soon, and more!
Don't forget, you can get all the news every week with
Morrus' Unofficial Tabletop RPG Talk
! This week, Morrus and Peter are joined by Little Red Dot, Twitch streamer and content producer for Kobold Press to talk about the production and business side of Twitch streaming.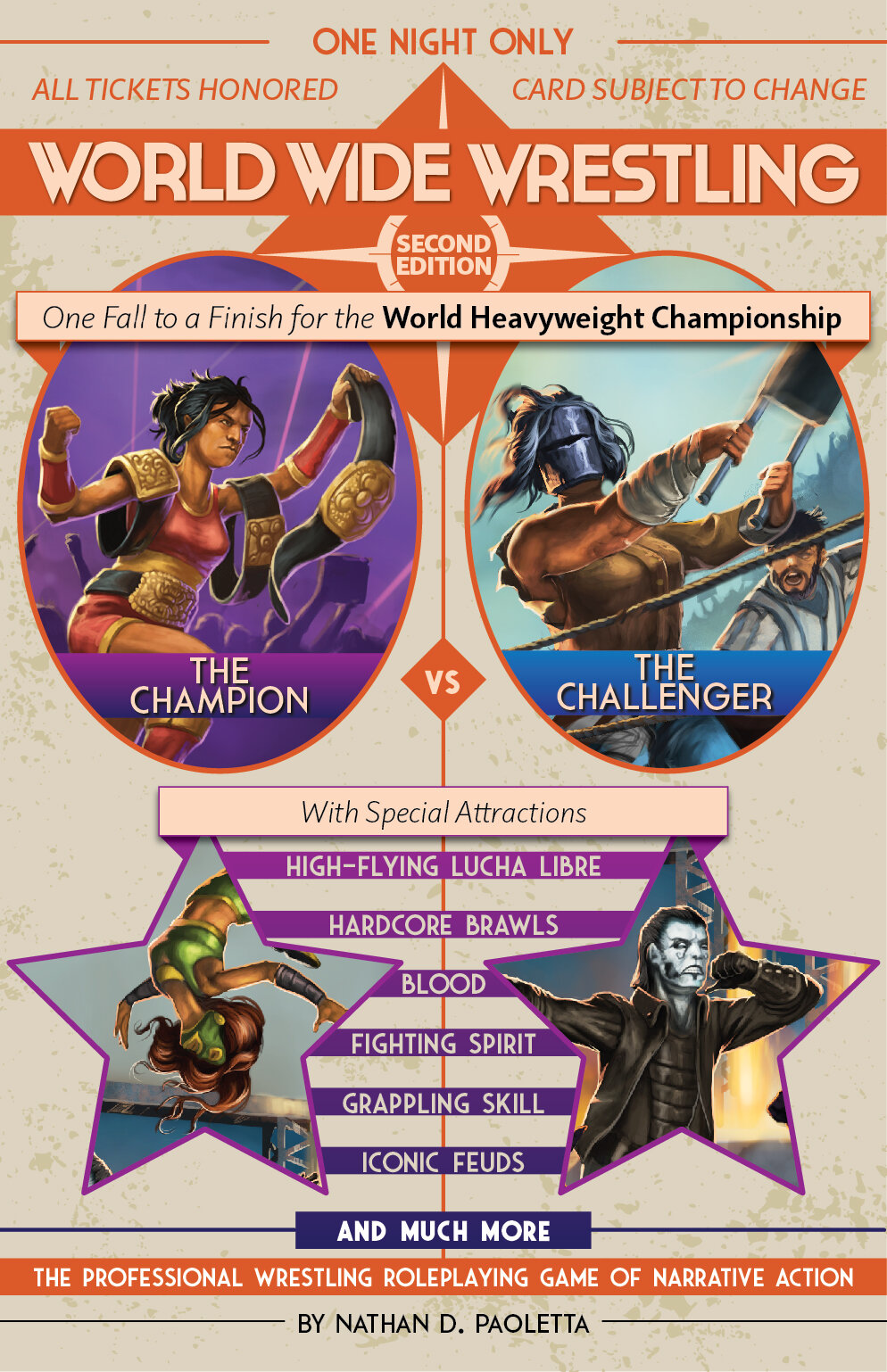 In case you missed it elsewhere on EN World this week: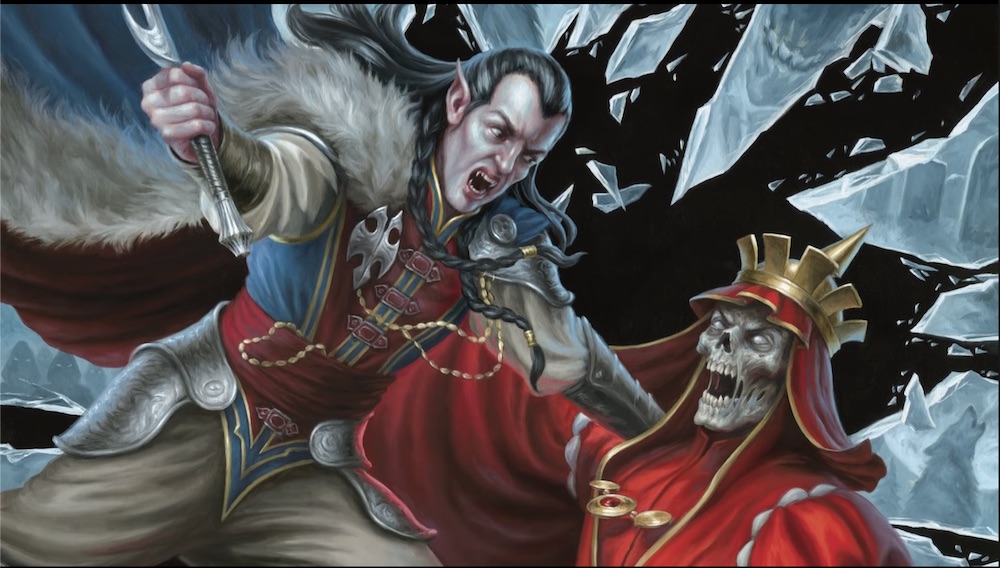 With the Ravenloft campaign setting book Van Richten's Guide to Ravenloft just over a week away
, there's been a lot of new information about what will be in the 256-page book. First,
a collection of 30 art pieces from the upcoming book came courtesy of SageAdvice.eu
. Then DMs Guild Brand Manager Lysa Penrose
shared a look at the Table of Contents so we know what to expect from the book.
The page indicates seventeen of the Domains of Dread will get full write-ups of between two to five pages along with brief coverage of an additional 22 domains, plus three new lineages, two new subclasses, new backgrounds, rules for Dark Gifts, a chapter on how to run a horror campaign, another on creating your own Domain of Dread within Ravenloft, and more than twenty new horror-inspired monsters. And if you want a deeper look at the new takes on the Domains,
three of them – Dementlieu, Lamordia, and Har'Akir – have feature previews available with various websites
. The new hardcover will be available on
Tuesday, May 18 with a retail price of $49.95
.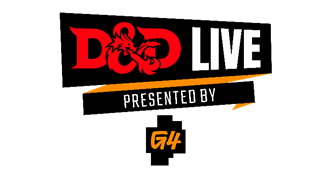 Wizards of the Coast and the resurrected G4 announced the next Dungeons & Dragons live streaming event set for July 16-17
. The announcement promises four "star-studded" games over the two-day event along with the usual new product announcements, interviews, DM roundtables, and "exclusive giveaways for those with high enough INT rolls." G4 was an American cable television network focused on video games and tech culture which merged with TechTV in 2004 to form G4tv with well-regarded programs such as the video game review show
X-Play
, the tech news and comedy variety show
Attack of the Show
, the tech news broadcast
The Screen Savers
, and popularized the Japanese gameshow
Ninja Warrior
and its American counterpart,
American Ninja Warrior
. The network was purchased by men's fashion magazine
Esquire
in 2012, which attempted to pivot the network to travel and cooking, but ended up just showing nearly nonstop reruns of
Cops
before shutting down in 2014. G4 announced last year that the network would return to its technology and gaming culture roots with a revived network. The
D&D Live
event will be at the forefront of the relaunched channel as its first big event, with more relaunched and new programs expected later this year.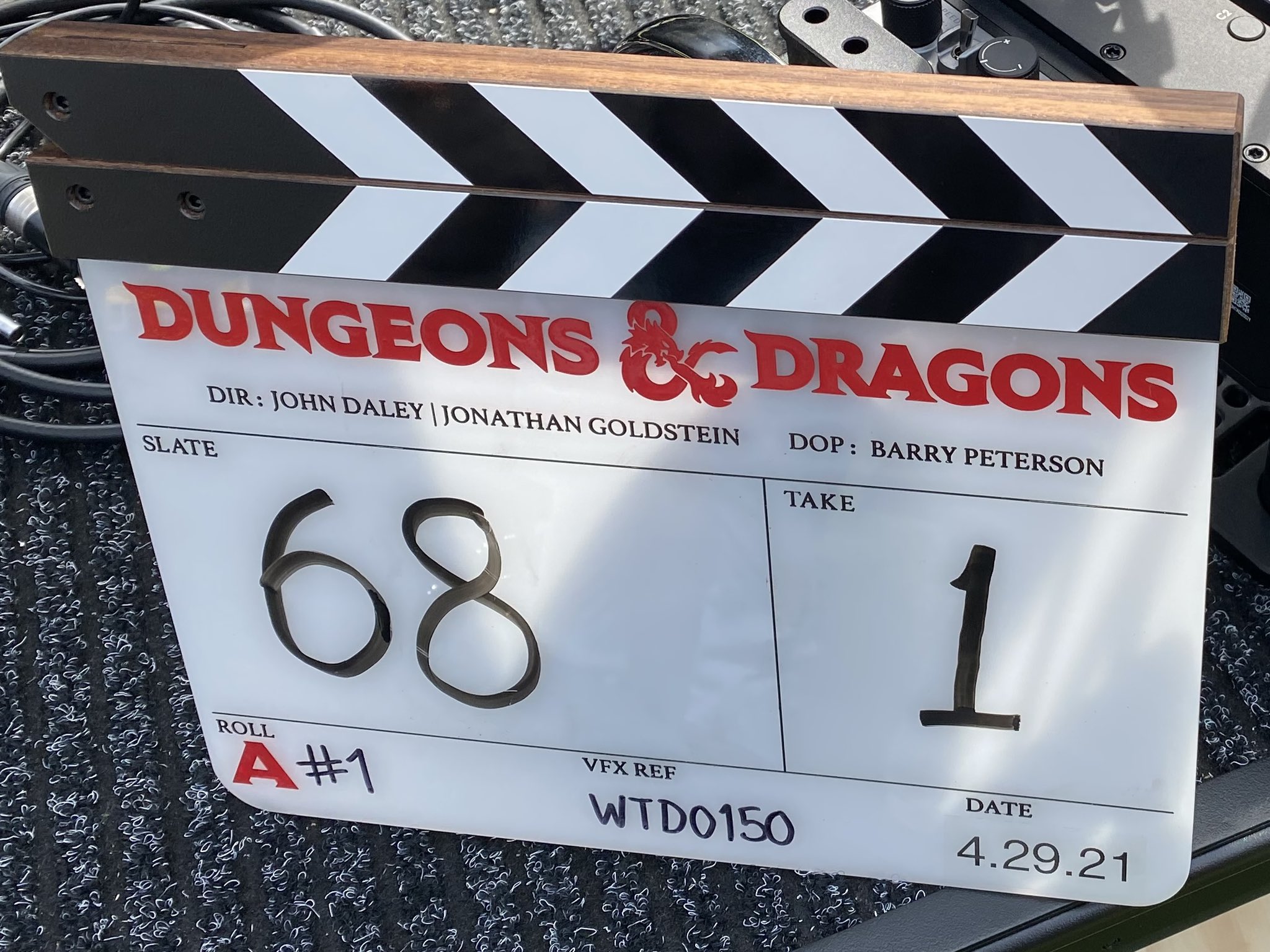 The Dungeons & Dragons live-action film has officially begun shooting
. That's literally all there is to the story, but let's use this as an opportunity to recap what we know so far. The script is by John Francis Daley and Jonathan Goldstein, who wrote
Spider-man: Homecoming
and wrote and directed
Game Night
. Daley is also known as an actor for his roles in the television series
Freaks & Geeks
and
Bones
. The film's Director of Photography (the person in charge of the camera, lighting, and overall look of the film) is Barry Peterson who has worked on films including
Game Night
,
Zoolander,
and
22 Jump Street
as well as the pilot episodes of the TV series
Brooklyn Nine-Nine
and
The Good Place
. The cast features Regé-Jean Page (
Bridgerton, For the People
), Chris Pine (
Star Trek
Kelvinverse films,
Wonder Woman
), Michele Rodriguez (
Avatar, Lost, Fast & Furious
franchise,
Resident Evil
franchise), Sophia Lillis (
It
and
It: Chapter Two
,
Gretel & Hanzel
), Justice Smith (
Jurassic World: Fallen Kingdom, Detective Pikachu
), and Chloe Coleman (a thirteen-year-old actor with several television roles and who has been cast in
Avatar 2
) in unknown roles. Hugh Grant (every American rom-com with an English lead from the 90s and 00s such as
Four Weddings and a Funeral, Love Actually, Nine Months, Bridget Jones's Diary,
and the currently highest-reviewed film of all time according to Rotten Tomatoes (following a slip by
Citizen Kane
),
Paddington 2
). The film is currently scheduled for a release on March 3, 2023.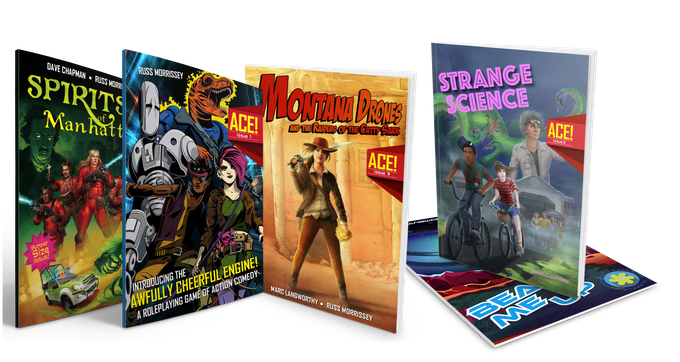 Are you ready for EN Publishing's new game system, the
AWFULLY CHEERFUL ENGINE
? The fast-paced, story-focused game uses a streamlined system to tell cinematic stories in any genre. How simple?
The character sheets can fit on a business card
and
the sourcebooks and adventures are the size of comic books
. What kind of stories can you tell? Well there's
the Spirits of Manhattan where you're working-class paranormal investigators
busting ghost
– err, apprehending spirits,
Montana Drones as the early 20th Century treasure-seeking archeologist adventurer with a fedora
, and of course the small town made of SCIENCE! (spelled in all caps with an exclamation point) where you might go back in time, cross over into another dimension, bring a woman to life to solve your relationship problems, prevent the military from creating an orbital space laser using popcorn,
and more in Walden Falls in the book Strange Science
. And that's just what's been announced so far.
The Kickstarter page is up now if you want notifications when it goes live on May 18
, and Morrus is
seeking feedback on the project page now
.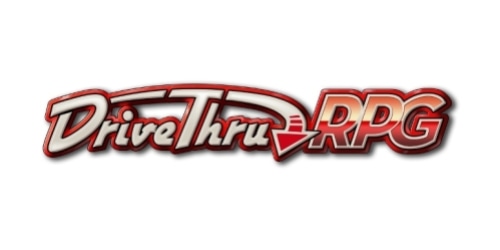 OneBookShelf (the company behind DriveThruRPG, DMs Guild, and more) announced they are changing the printing methods for their print-on-demand products
. Lightning Source, the company that fulfills printing for OneBookShelf orders, is in the process of scrapping older machines, forcing a move to newer technology. The good news is that the move to new printing presses could bring down the cost of the premium color print-on-demand books as much as 6% (a savings to the customer or additional profit for the publisher of just a couple of dollars on a $49.95 hardcover). There is concern that the new methods may cause a decrease in quality. Speaking to GeekNative, Scott Holden, director of marketing and publisher relations for OneBookShelf, said:
"Our motivation is always to mitigate changes from the printer so that they will have minimal impact on publishers' titles and sales. Ideally, most publishers will barely notice a change except to find that their print color books become slightly cheaper to produce. But if the quality of printing drops significantly for only a slight improvement in price, then we may have to consider more significant changes, up to and including moving our printing services to a new provider if necessary."
While these changes are on the horizon, it is still in the early phases and won't affect prices or production in the immediate future.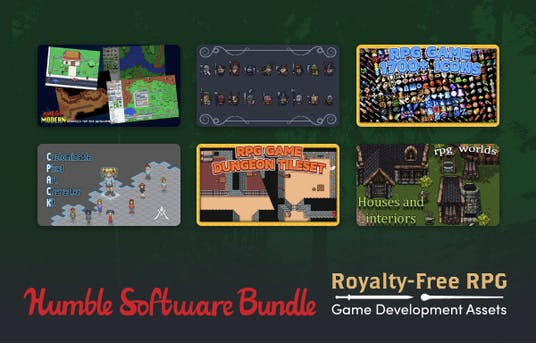 While the Royalty-Free RPG Game Developer Assets Bundle on Humble Bundle is meant for video game development, there's still a lot to want for tabletop gamers
. These asset packs are full of sprites, tiles, icons, portraits, and more perfect for virtual tabletops and map creation. And, because they're royalty-free licenses, you can use these assets in module sets to sell on your favorite VTT marketplace. This bundle benefits Child's Play and Able Gamers, and runs until Thursday, May 27. And there's still a few days left for
aspiring YouTubers and video makers to pick up the Humble Bundle Vegas Pro Bundle, featuring over $750 in video and audio production software
. The top level is only $30 and includes Vegas Pro 16 Edit, Sound Forge Audio Studio 13, Music Maker Score Edition, and a selection of tools to enhance your video productions. This bundle benefits Stop AAPI Hate and runs until Thursday, May 13.
That's all from me for this week! Don't forget
to support our Patreon
to bring you more gaming news content. If you have any news to submit, email us at
news@enpublishingrpg.com
, and you can get
more discussion of the week's news on Morrus' Unofficial Tabletop RPG Talk
every week. You can
follow me on Twitch to get notifications when I go live,
subscribe to Gamer's Tavern on YouTube for videos on gaming history, RPG reviews, and gaming Let's Plays
, or you can listen to
the archives of the Gamer's Tavern podcast
. Until next time, may all your hits be crits!
Note: Links to Amazon, Humble Store, Humble Bundle, and/or DriveThru may contain affiliate links with the proceeds going to the author of this column.