Hello everyone, Darryl here with this week's gaming news! More previews for
Strixhaven
, new releases for
Legend of the Five Rings
, a new edition of
Paranoia
coming soon, cyberpunk Vikings coming with
Shield Maidens
, and more!
Don't forget, you can get all the news every week with
Morrus' Unofficial Tabletop RPG Talk
! This week, Morrus and Peter are joined by Andrew White to talk about United Paizo Workers and RPG unions.
In case you missed it elsewhere on EN World this week: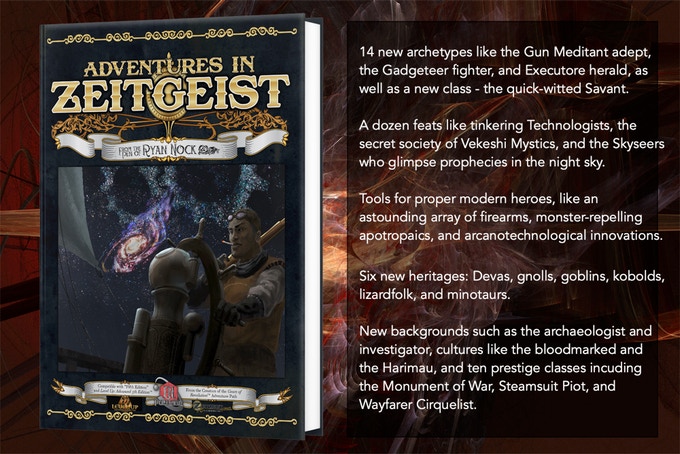 There's still time to get in on the late pledge manager for EN Publishing's Level Up: Advanced 5e
. If you missed out on the Kickstarter, it's your chance to get in early before the retail release and pick up copies for the core rulebooks
Adventurer's Guide, Trials & Treasures,
and
Monstrous Menagerie
and the
Memories of Holdenshire
introductory adventure,
Mythological Figures and Maleficent Monsters
book of NPCs and monsters. You can also pre-order the setting book
Adventures in ZEITGEIST
, a fantasy world in the midst of an industrial revolution.
You can get a preview of the new heritages, cultures, backgrounds, feats, classes, archetypes, and more available in ZEITGEIST from the Level Up website
.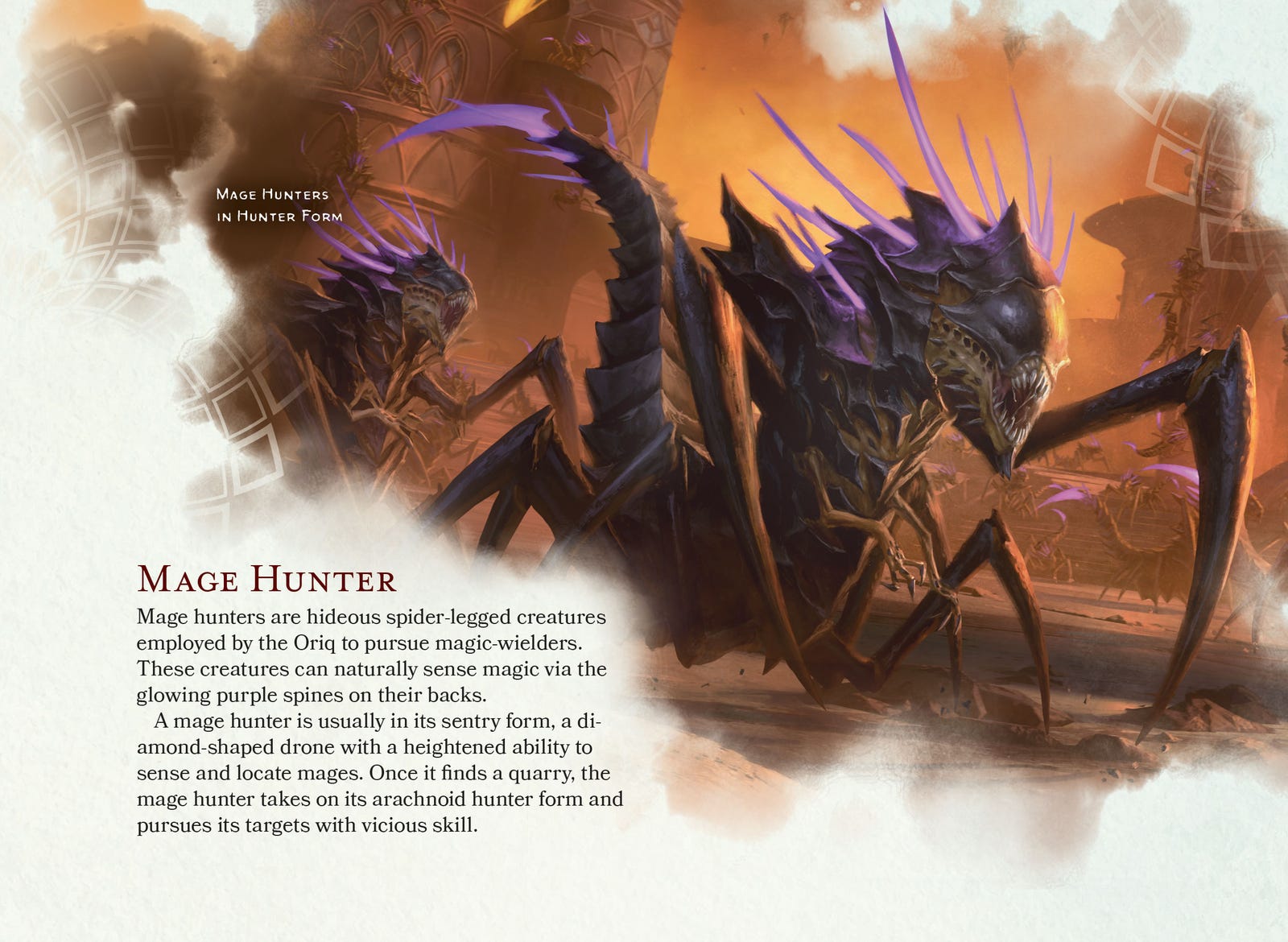 The first previews of Strixhaven: A Curriculum of Chaos, the new Magic: The Gathering-based setting for Dungeons & Dragons, are showing up online
. The release has been pushed back from its original November 16 release date due to shipping issues, but copies are starting to make it out to reviewers and previews are starting to pop up.
Screenrant has a peek at several pieces of material
including a description for the Faculty of Prismari College, the new Prismari Student background, and a brief description of the NPC Zanther Bowen, a Genasi student. Meanwhile,
Gizmodo has several of the new monsters from the book
including full stats for the plant-based wolf-odile Groff, the Oriq Recruiters who infiltrate the school for their own nefarious means, and an art preview of the rather frightening-looking Mage Hunter.
The hardcover for Strixhaven: A Curriculum of Chaos will be available on December 7 with a retail price of $49.95
.
Also, one quick update, the boxed set for
Dungeons & Dragons Rules Expansion Gift Set
is
now available for pre-order for a January 25, 2022, release with a retail price of $169.95
and includes
Tasha's Cauldron of Everything, Xanathar's Guide to Everything,
and will be your first chance to get
Monsters of the Multiverse
.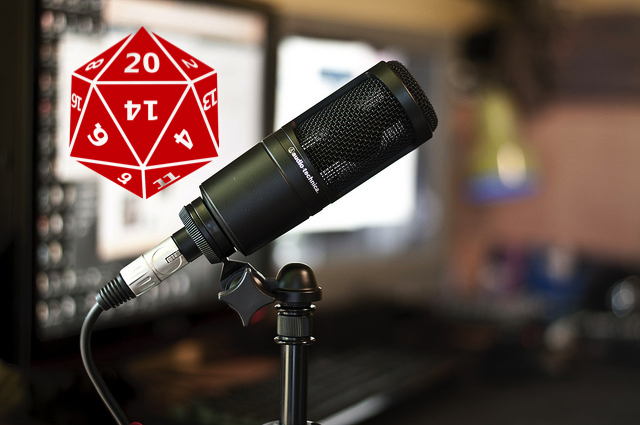 It's that time of year again!
Do you have a favorite tabletop roleplaying-focused podcast you'd like to see nominated for EN World's Favorite Podcasts of 2021 poll
? Now's your chance to get it in! Nominations are open until December 3rd, so comment on the thread linked above with the podcast title, a link to the podcast, and whether they qualify for the categories Actual Play (recordings of people playing RPGs) and Talk (podcasts where people talk about RPGs). This contest is for podcasts, not YouTube channels or Twitch streams, and podcasts that have won before are ineligible to win again. Full rules are available in the link above. Remember, if a podcast isn't nominated, it won't be included in the poll so be sure to nominate your favorites! Also a quick reminder that
our own Morrus' Unofficial Tabletop RPG Talk podcast
which I do the editing and post-production work on is eligible for the Talk category, it just needs to be nominated. Hint hint.
Matthew Sprange, owner of Mongoose Publishing, posted the annual State of the Mongoose here on EN World
. If you want a look into how the business of roleplaying game publishing has been affected by the recent events worldwide, it's a great peek behind the curtain. There are also updates for the
Traveller
and
2300AD
lines with new products, an Instagram account, and new YouTube content on the way. But there are two big announcements in here as well.
Shield Maidens
is a new cyberpunk Viking RPG from designer Alison Cybe where you join the Shield Maidens to assist Freya in battling the empire of Fenrir and prevent Ragnarok in the technologically advanced world of the Nine Realms. Just typing that sentence has gotten Gloryhammer stuck in my head. More information about this upcoming release is expected in April/May of 2022.
Also coming in 2022 is
Paranoia: The Perfect Edition
, the newest edition of the greatest roleplaying game ever made (which is what Friend Computer told me and we all know Friend Computer is always right). Of course, the last edition was also perfect because Friend Computer said so, but this new edition will be even more perfect with increased lore on service groups, propaganda, celebrities, and more. And because Friend Computer loves us and wants us to be happy, this edition will be backward compatible with expansions for the previous
Red Clearance
edition.
After a bit of silence during the transitional period between Fantasy Flight Games and sister company Edge Studio, we have several updates for
Legend of the Five Rings.
First is
the release of Blood of the Lioness, a 32-page adventure
that tasks the party with researching the history behind the Battle of Snow Plain between the Lion Clan and Unicorn Clan, but digging into the past is never easy when the ancestors are involved.
The PDF is available now on DriveThruRPG for $10.00
. We also have
a preview of the upcoming Writ of the Wilds
which explores the inner workings of the mysterious Dragon Clan and the often overlooked lives of the everyday people living in the Inner Empire. There's no release date yet for the 144-page sourcebook, but the retail price will be $39.95 for the hardcover. The fiction publishing arm of Asmodee, Aconyte,
also has several releases for Legend of the Five Rings
with five novels now out and a sixth,
To Chart the Clouds
, coming this January. Finally, for those new to the fantasy system and setting inspired by Asian culture and folklore,
Edge has conveniently put together a massive bundle featuring every single release for the game line's current edition
in one bundle for 20% off the normal retail price, and that includes the newest
Blood of the Lioness
.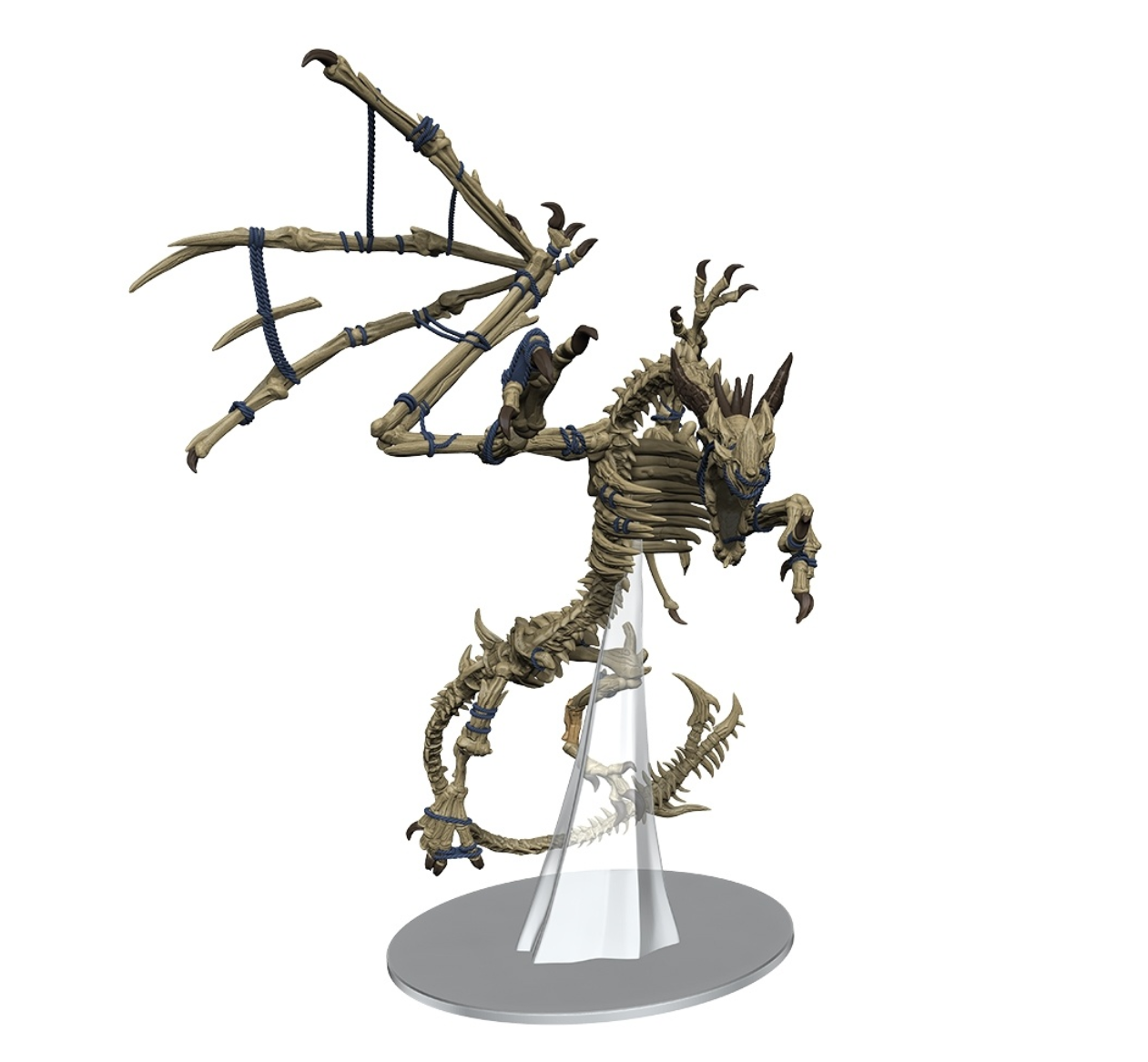 WizKids announced D&D Icons of the Realm: Fizban's Treasury of Dragons miniatures coming in March 2022
. The set features a total of 46 pre-painted miniatures in random boxes featuring 1 Large or Huge miniature and 3 Medium or Small ones along with "Super Boosters" which will include a single rare Huge miniature. Individual pricing has not been announced yet, but the retail price for full "bricks" featuring 6 Huge Boosters and 2 Super Huge Busters will be $199.92, so if both versions are priced the same, they should be $24.99 each. This line joins the
Gargantuan Tiamat miniature available for $399.99 which releases on December 31, 2021
for WizKid releases related to
Fizban's Treasury of Dragons
.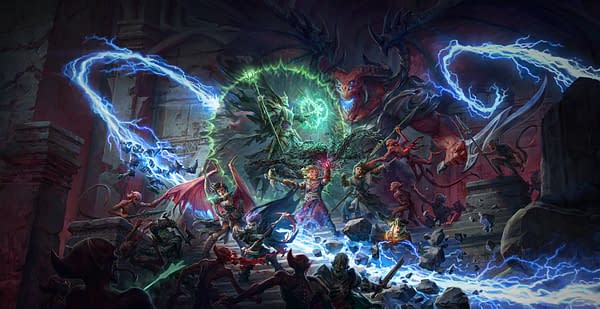 Owlcat Games announced two new DLCs for Pathfinder: Wrath of the Righteous and they're free
! Faces of War features new portraits to choose from during character creation and new appearance options for hairstyles, faces, war paints, and hair colors. Love Beyond Death is a brand new side-quest during Chapter 5 of the main story taking the player to Bear's Maw Shrine to see the consequences of the demonic invasion.
And, as part of the Black Friday sales with most video game storefronts, the game is currently on sale for 15% off
.
Pathfinder: Wrath of the Righteous
originally came out this past September after a successful Kickstarter campaign, and is available on Windows, Linux, and MacOS with console versions on Playstation 4 and Xbox One coming on March 1, 2022.
Speaking of video games based on tabletop,
we almost got a BattleTech video game similar to the one from Harebrained Schemes that replicated the tabletop wargame experience…in 1998
! The Milestone 8 playable version of the game was recently posted on Archive.org and, while it's not a complete experience (and is difficult to run on modern systems), it does give an interesting look back at what almost was. The game was intended to include 120 BattleMechs, more than 40 vehicles, campaign play, multiplayer games including online play, a gameplay mode that directly emulated the tabletop game, and full 'Mech customization and construction. This build from April 1998 has the structure of the 'Mech builder tool and scenario builder, but the 'Mech database does not have any data populating it. The game was originally scheduled for a September 1998 release from Asylum Entertainment (no, not the
Sharknado
people) but was cancelled before release.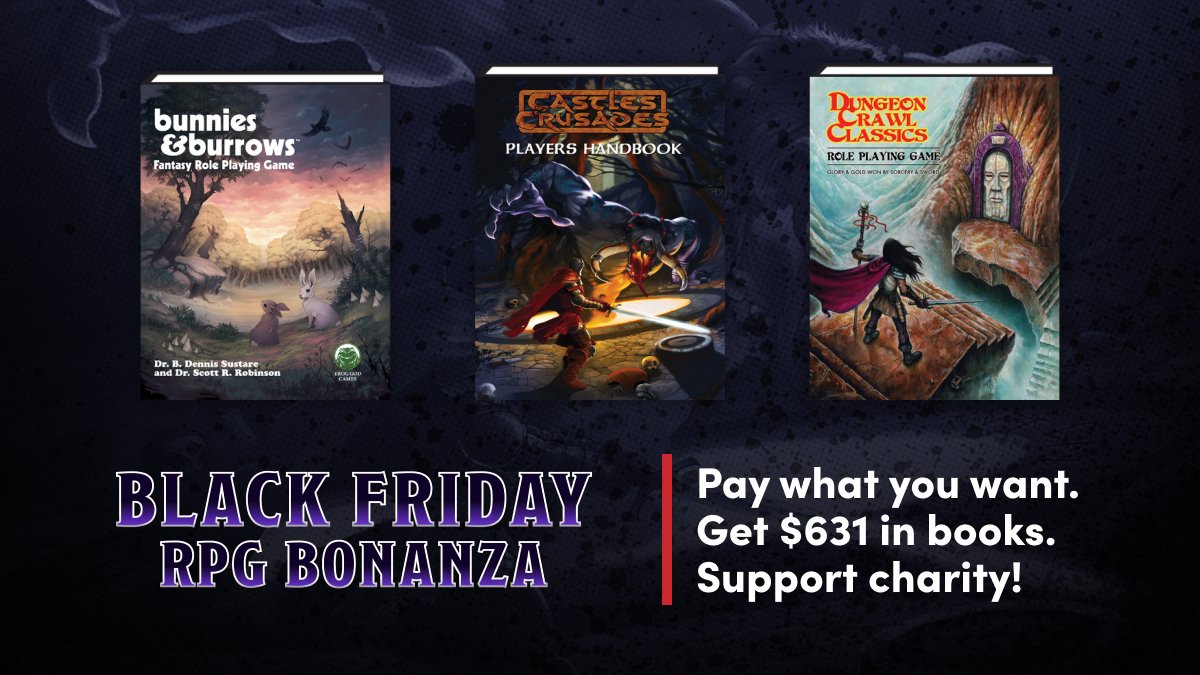 Humble has a slew of RPG-related bundles just in time for the official start of the holiday shopping season. And for those looking to give gifts, all of these Bundles can be purchased for others or for yourself.
First up is the Black Friday RPG Bonanza featuring 41 DRM-free RPG books at the highest $25 level
including core rules, adventures, sourcebooks, and campaign settings for
Castles & Crusades
,
Bunnies & Burrows 3rd Edition
,
Dungeon Crawl Classics
, and 5e compatible books. This bundle runs until Saturday, December 4.
Next, we have not one but two bundles of STL files for 3D printers featuring a slew of monsters, NPCs, terrain, decorations, and more.
The Dungeons & Monsters 3D Printable Tabletop Bundle features 120 files at the top tier of $25
including a dragon bust, a wyvern rider a demon prince, both standard and water dragons, a merchant riding a slug, and a full-size Viking hut. This bundle benefits Cancer Research UK and Make-a-Wish and runs until Thursday, December 2.
There's also the 3D Printable Adventure bundle with 50 ready-to-print miniature files including full stat blocks
. The top tier is $20 and features 50 total models with a more stylized video game look to the models and full 5e stats for each monster and NPC. Dwarves on rocket carts! This bundle benefits American Cancer Society and St. Jude's Research Hospital and runs until Monday, December 13.
The Maps Bonanza Bundle is still going featuring software packages to create your own fantasy and science fiction maps
. At the top $30 level not only do you get software licenses for
Campaign Cartographer 3+, Fantasy World Mapper, Fantasy City Mapper, Science Fiction Mapper, Cosmographer 3
, and more, but you get data packs such as
Dungeons of Schley
and
Cities of Schley
designed by award-winning cartographer Mike Schley. This bundle benefits Carbonfund.org Foundation and Oceana and runs until Monday, December 6.
There's a lot more going on at Humble as well with the
Voices of Heresy Bundle by the Black Library featuring audiobooks and audio dramas
set in the
Warhammer
and
Warhammer 40K
settings,
the Ultimate Writing Bundle featuring books on writing advice and writing exercises
featuring
The Guide to Fantasy and Science Fiction
with a forward from D&D author R.A. Salvatore,
both the History Buff Bundle
with books on history from throughout the world and
the Knowledge 101 Bundle
with books on history, mythology, architecture, and more to draw inspiration from for your campaigns, and the
Boom! royalty-free music and sound effects bundle
for all you streamers and podcasters out there. Many of these are ending within the next few days so hurry if you want in!
That's all from me for this week! Don't forget
to support our Patreon
to bring you more gaming news content. If you have any news to submit, email us at
news@enpublishingrpg.com
, and you can get
more discussion of the week's news on Morrus' Unofficial Tabletop RPG Talk
every week. You can
follow me on Twitch to get notifications when I go live,
subscribe to Gamer's Tavern on YouTube for videos on gaming history, RPG reviews, and gaming Let's Plays
, or you can listen to
the archives of the Gamer's Tavern podcast
. Until next time, may all your hits be crits!
Note: Links to Amazon, Humble Store, Humble Bundle, and/or DriveThru may contain affiliate links with the proceeds going to the author of this column.