As December's end approaches, it's that time of year again -- where we take nominations for your favourite TTRPG podcast of the year!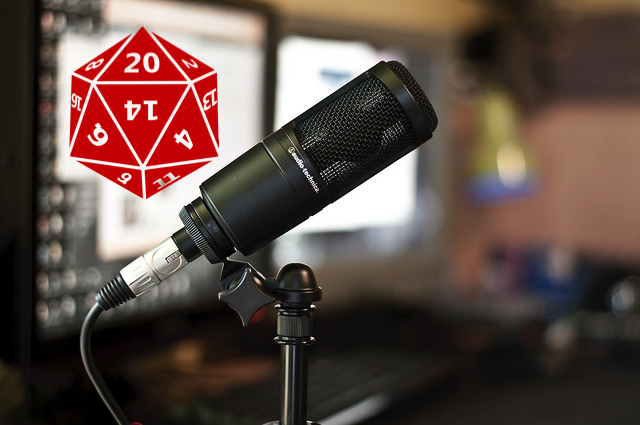 ​
Every year on the
Morrus' Unofficial Tabletop RPG Talk
podcast, along with this website, we hold a giant poll to find out what are the most favourite tabletop RPG podcasts of the year. The voting is divided into two categories -- TALK, and ACTUAL PLAY -- and each years, two podcasts win and enter the HALL OF FAME. Once a podcast has entered the Hall of Fame, it is no longer eligible in future years.
ACTUAL PLAY podcasts are podcasts where the podcasters play an actual tabletop RPG for your listening enjoyment. TALK podcasts include interviews, reviews, discussion, opinion, advice and news.
Here are last year's winners
--
Miskatonic University Podcast
, and
Sweden Rolls
. Who will take the crown and
join the Hall of Fame
for 2022?
How To Nominate
Post your nomination as a reply to this thread.
One nomination per person per category.
Must have released at least 3 new episodes in 2022.
Include the podcast name (be accurate) -- and a LINK to the show's website. If I have to search for it I'll just move on! No linky, no nommy.
Note which category your nomination is in -- ACTUAL PLAY or TALK.
PODCASTS, not YouTube channels or Twitch streams.
It cannot be your podcast or one you are involved with.
Its primary focus must be tabletop roleplaying games.
If a group puts out multiple podcasts, they are combined into one nomination.
Those which have won before are not eligible.
Please say why, as we read those comment out on the show.
Nominations
will be open until
Friday December 30th
. After that the shows will be put to the
public vote
and the winners announced on the
Morrus' Unofficial Tabletop RPG Talk
podcast.
Be sure to follow the above rules. I'll only be compiling valid nominations which do so!
Previous Winners
These podcasts won in previous years and are now in the Hall of Fame. They are not eligible this year.