R.A. Salvatore appeared to discuss the 35th anniversary of the introduction of Drizzt Do'urden. The final book in his trilogy,
The Way of the Drow
, is entitled
Lolth's Warrior
and will release this August.
"He was the classic misunderstood, unappreciated hero. People judge him unfairly.," said Salvatore, adding that everyone can relate to that. In
Way of the Drow,
"Drizzt comes full circle."
Salvatore also talked about the differences between writing books and videogames. In a book, you're seeing through the characters' eyes. In a videogame, the most important character is the player's. saying that he takes the approach that the story in the videogame is along the side the books without being the story in the book.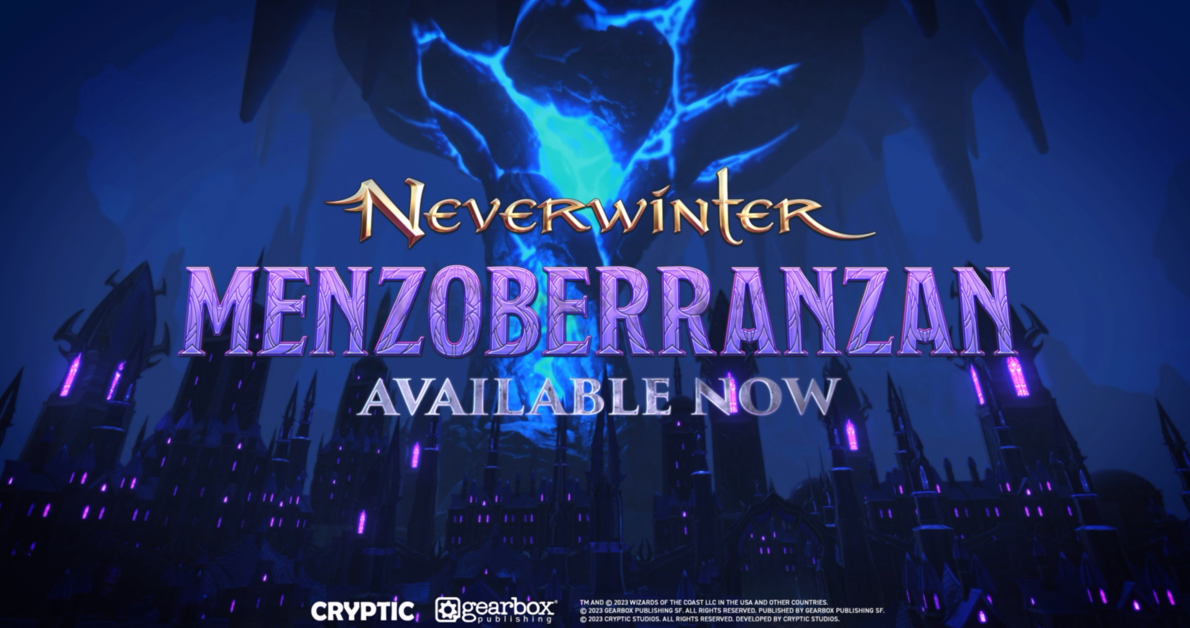 Neverwinter: Menzoberranzan, available now. A D&D Direct VIP Pack is available March 28-April 4.
WizKids News​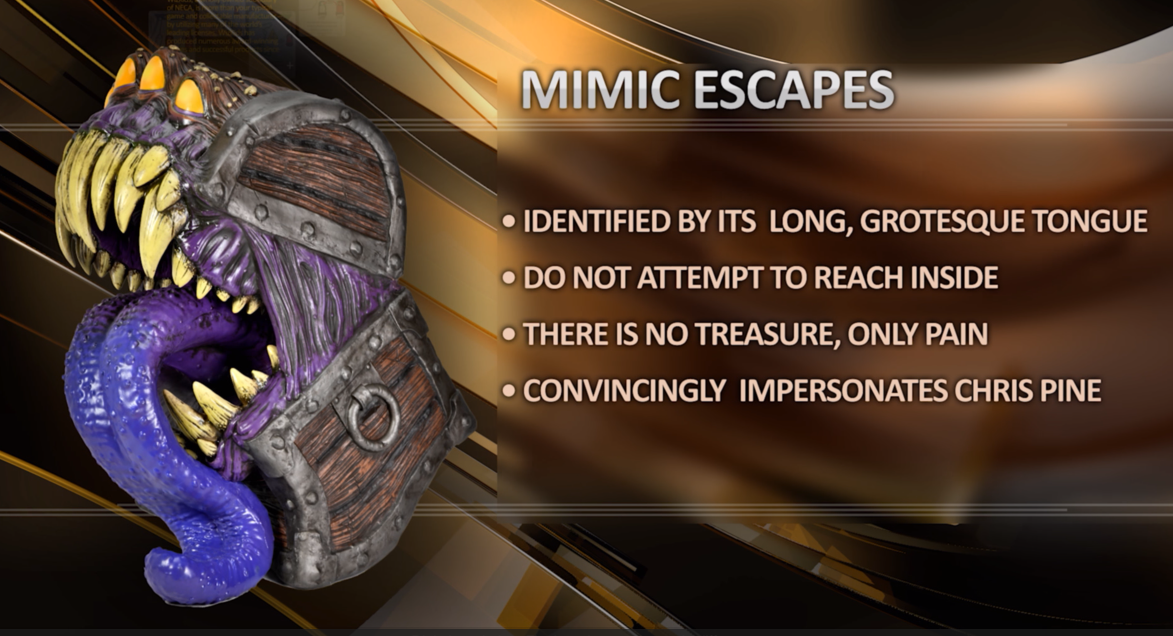 WizKids had two announcements done like a breaking news segment. It announced "escaped" life-size Mimic and a baby Owlbear. Both figures are available to pre-order now through your local game store or at dndmini.com.
Another D&D Movie​
Joe Manganiello, director and producer of the official D&D documentary talked a bit about progress on that upcoming movie. But first he said, "Ultimately, it was my love of
Dragonlance
that opened the door for my involvement with the brand, working tirelessly to develop a live-action version of the
Dragonlance
novels that have never been far from my thoughts throughout all these years since I first read them." That confirms comments about a
Dragonlance
TV project Manganiello mentioned in an interview last month.
Then Manganiello launched into talking about the the official documentary in progress on the 50-year history of D&D with RPG scholar Jon Peterson. He said the documentary includes "elevated conversations with a host of creators, directors, screenwriters, authors, showrunners, rock stars, politicians, talk show hosts, comedians, professional wrestlers, studio executives and visual artists who all came from completely different worlds but transformed their own lives and as a result, the culture we live in."
"I think it's important to say that we're not just documenting D&D's roller-coaster of a history," said Manganiello, "but also the incredible impact that it has had on the world and our culture until now."
More updates on the documentary will come as we get closer to the release date in "the Year of the Dragon, 2024."
Last edited by a moderator: