It's time for the 4th of our six reveals of the
Pathfinder 2nd Edition
pregenerated playtest characters. Today, we'll be looking at
Seelah, the human paladin
. This sheet covers some of the shield mechanics we saw in
Valeros' sheet
, along with various paladin powers such as Lay on Hands, Hospice Knight, Warded Touch, and Retributive Strike.

​
"Seelah has a few things on her sheet that might surprise you, depending on how well you know her backstory. She grew up as a pickpocket before she stole from the paladin of Iomedae who changed her life, and so she actually has Thievery, the Pickpocket feat, and Underworld Lore (I like to think that when she uses it to Practice a Trade, she's working as a white hat consultant who helps businesses defend against criminal activity). Beyond that, her Retributive Strike punishes enemies for attacking anyone but her, and her lay on hands not only heals a target (avoiding Attacks of Opportunity and the like and usable with her shield thanks to her Warded Touch feat), but when she uses it nonselfishly to protect her allies, it also provides a boost to AC to help prevent the ally from just taking the damage again in the next round."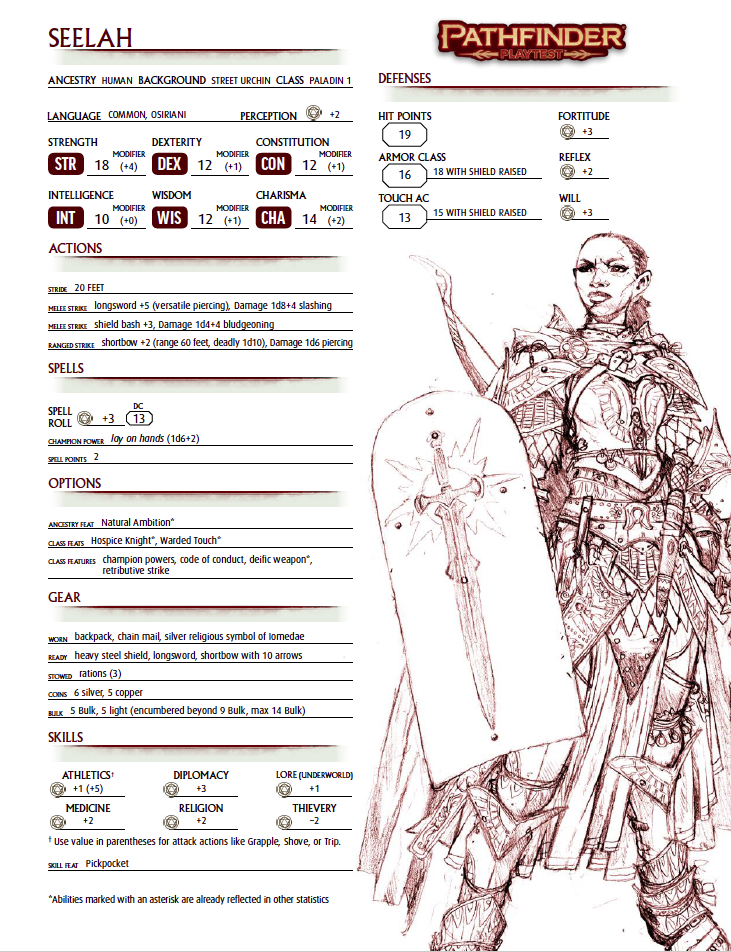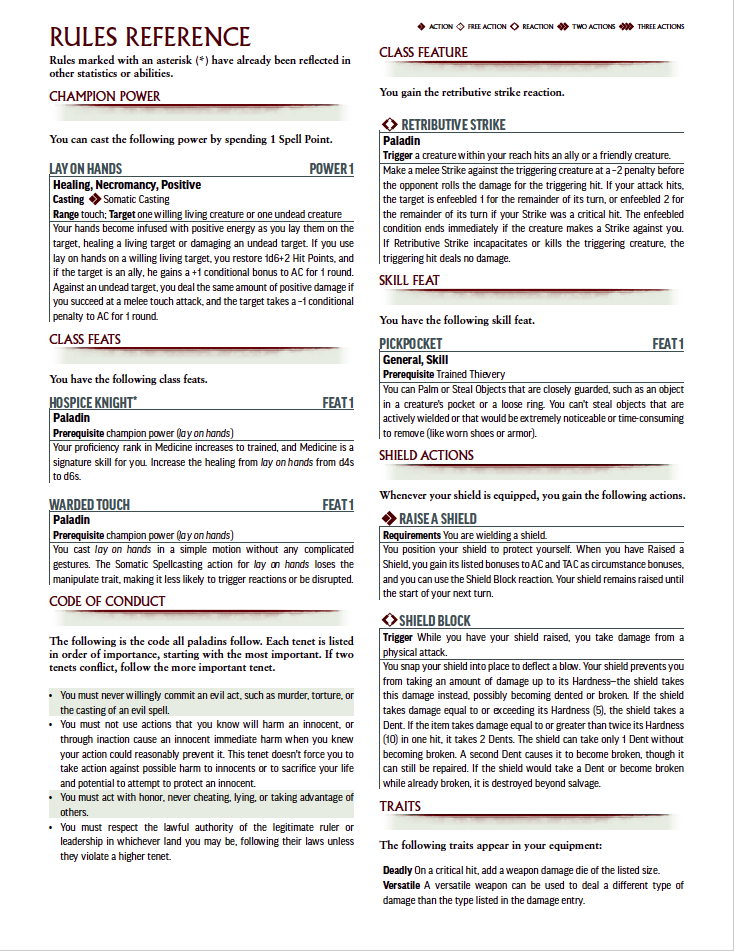 ​
Keep an eye out for tomorrow's character,
Merisiel, the elf rogue
!
[FONT=&amp]Save[/FONT][FONT=&amp]Save[/FONT]
[FONT=&quot]Save[/FONT][FONT=&quot]Save[/FONT]​