I don't believe that Eberron is incompatible with the Planescape universe. The planar portals represented by the moons could easily open onto their equivalents in the Planescape multiverse - and there are distinct equivalents.

Regarding Dark Sun, it is the total (almost) absence of access to the outer planes that make Darksun unique. If the planar conduits existed as normal then it wouldn't be very interesting. Incidentally the inner planes very much do connect with Athas. So I don't see how it can be irrelevant.

Ultimately the good news is that Planescape has become so subsumed into the core game that it is pretty much a given now. I don't think the question will ever be will Planescape ever languish.

Its more a question of whether Sigil will be concentrated on, in the same way a desert themed adventure, or cosmic horror adventure might.

I'm always disappointed when people try to remove alignment from the planes though. Limbo, Hades, Elysium, Mechanus and all the permutations in between are both interesting and evocative.
eberron does not have "equivalent planes"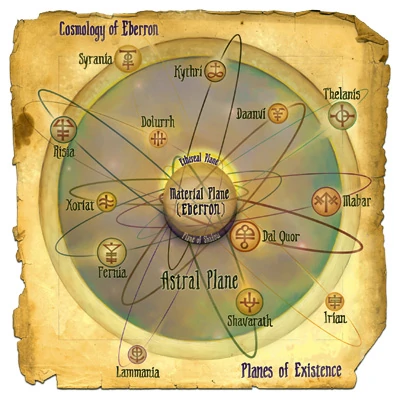 is not
Its planes are very different and It doesn't even have the same number of planes
Not only that, similar to the sealed sphere of athas (darksun) it has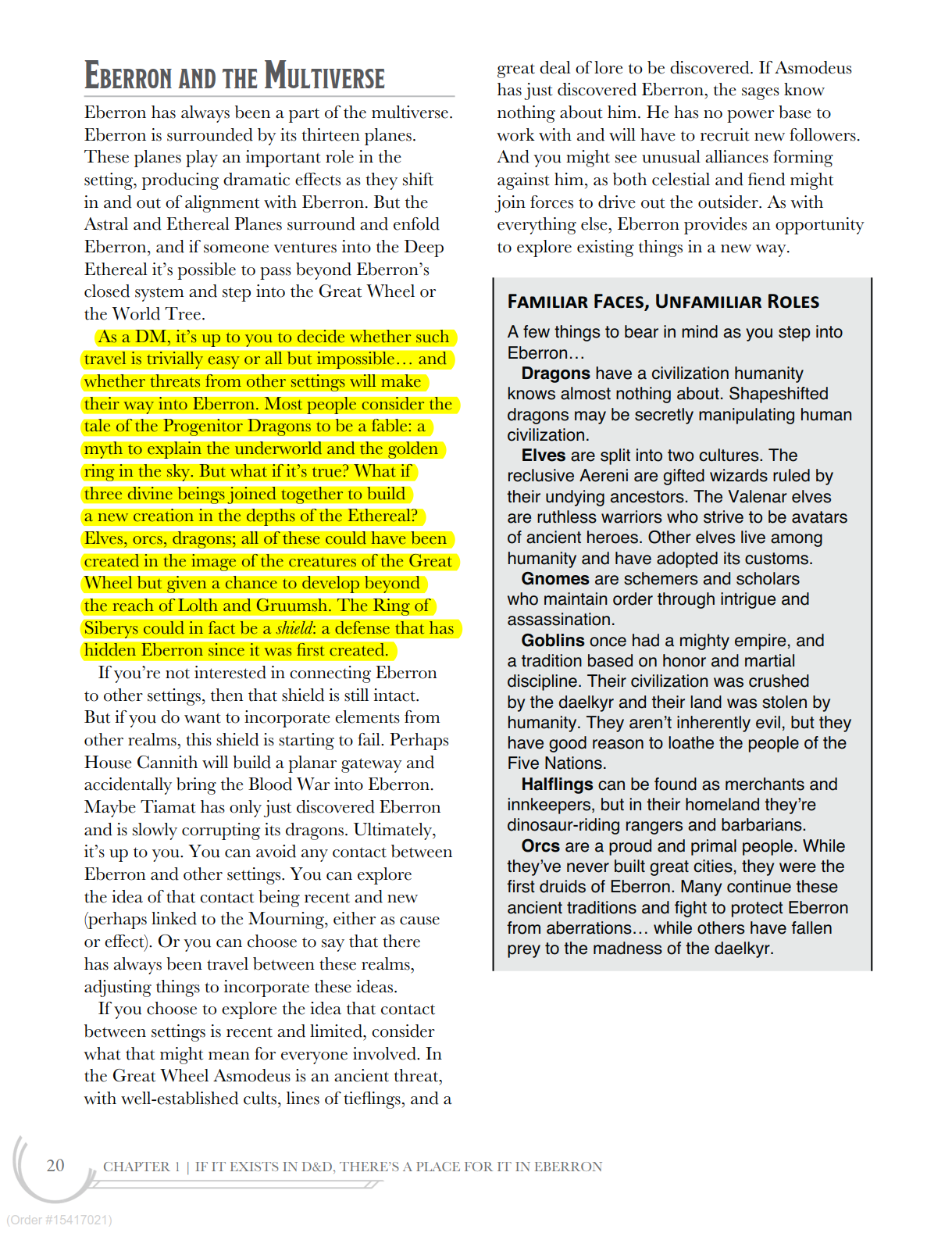 and just to underscore that, it also has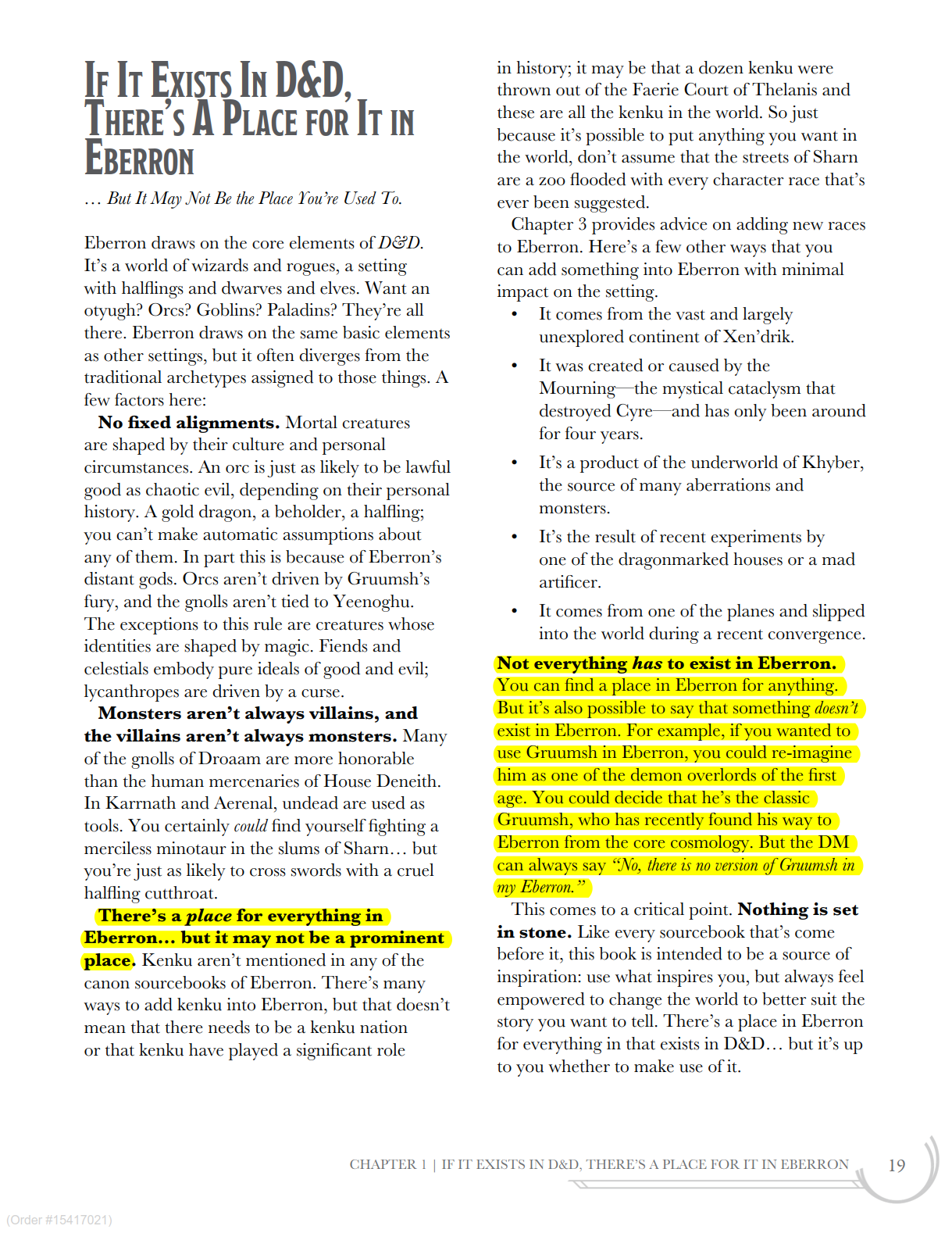 Edit:
There is a simple solution that lets you mix the two however. Sigil was made by
the dragonmarked houses
at some future point in time after starting to explore a bizarre new & disconnected set of planes they found. Thanks to the back & forth of time when crossing planes it could even be made in the distant past by the distant future. Like
Arcane
(whom the houses can also almost seamlessly fill the role of in secret) they are happy with you not knowing who made & pulls the strings behid those that
seem
to run it. Of course the critical difference there is that planescape undergoes minor changes that allow nearly everything about planescape other than who made sigil, if someone is pulling strings in sigil, & critically if there are one or more spheres not connected to the great wheel planes due to having some other set of planes to remain as is rather than forcing other settings to change their lore with it.
Last edited: