This week, Morrus and Peter are joined by Robert Marriner-Dodds of Studio Cerca to talk about Carbon 2185 and Studio Cerca. In the news, D&D movie update, Baldur's Gate III teaser trailer teased, Pathfinder SRD updated, Starfinder new releases announced, Warhammer 40K 9th Edition, and a lot more! Plus our favorite game in all the world and a brand new sketch about the struggles of getting your ideas published in gaming.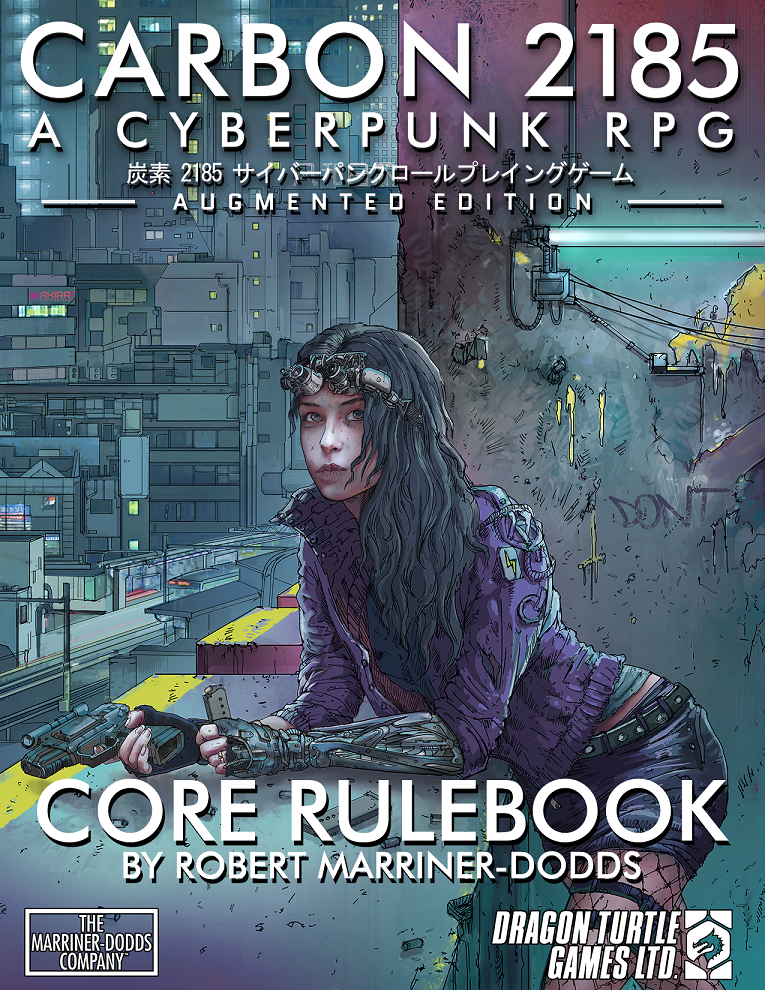 Subscribe on iTunes | Google Play | YouTube | TuneIn | Stitcher | Blubrry | Podbean | Spotify | Android
​
Our Guest
Robert Marriner-Dodds
Carbon 2185
Carbon 2185 - Dragon Turtle Games
Studio Cerca
Studio Cerca | Home
-------------------
News
Free Warhammer 40K: Wrath & Glory Adventure "Graveyard Shift"
Graveyard Shift is a free WH40K: Wrath & Glory Adventure
News Digest for the Week of May 29 (Free RPG Day date change, Warhammer 40,000 9th Edition, RPG Creators Relief Fund, Pathfinder SRD Updated, PaizoCon Starfinder Announcements,
News Digest for the Week of May 29
ENnie Award Update with GenCon Cancelation
2020 ENnie Awards Proceeding as Planned
Dungeons & Dragons Movie Update
General - Spider-Man: Homecoming Writers Talk D&D Movie
Baldur's Gate III Teaser Trailer
General - New Baldur's Gate III Teaser Trailer
Animated Spell Cards for 5e
5E - These Animated Spell Cards Look Like Something From The Future
Mythological Figures & Maleficent Monsters Preview: Dracula
5E - Meet Dracula, THE Vampire Lord for D&D
Pathfinder Kingmaker Adventure Path Cover Reveal
PF2E - Kingmaker Adventure Path's Cover Art
-------------------
Kickstarters
Menagerie of Magic
Menagerie of Magic: A collection of Magic items for DnD 5e
Survive This!!
SURVIVE THIS!! Fantasy Tabletop RPG 2 Book Kickstarter
-------------------
Studio Cerca and Carbon 2185
Carbon 2185
Carbon 2185 - Dragon Turtle Games
On DriveThruRPG
Carbon 2185 | A Cyberpunk RPG Core Rulebook - Dragon Turtle Games | DriveThruRPG.com
Studio Cerca
Studio Cerca | Home
-------------------
Hosts: Russ "Morrus" Morrissey and Peter Coffey
Editing and post-production: Darryl Mott
Kickstarter News Column used for the Kickstarter Game: Egg Embry
Theme Song: Steve Arnott
Kickstarter Game Theme: Lyrics by Russ Morrissey, Vocals by "drwilko", Guitar by Darryl Mott
Malach the Maleficent played by Darren Morrissey
Please support the show on Patreon at
Morrus' Unofficial Tabletop RPG Talk is creating tabletop RPG podcasts | Patreon