This week, Morrus and Peter are joined by Travis Vengroff to talk about the Dark Dice podcast and playing D&D with Jeff Goldblum. In the news, new Dungeons & Dragons books announced, leaks from the D&D movie set, a new Marvel RPG coming next year, new Critical Role series announced, and more! Plus Our Favourite Game in All the World and a brand new sketch about the accuracy of deity domains.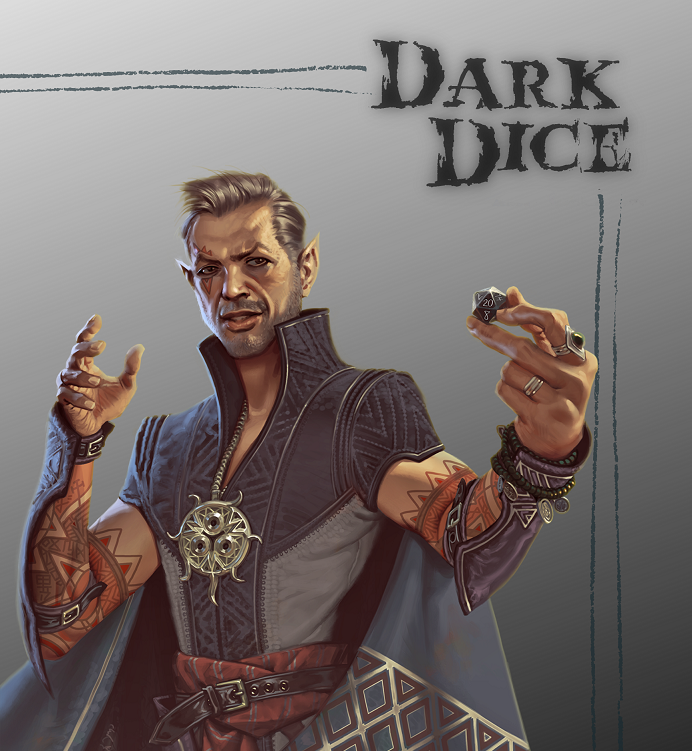 Subscribe on iTunes | Google Play | YouTube | TuneIn | Stitcher | Blubrry | Podbean | Spotify | Android
​
Travis Vengroff
Dark Dice
https://darkdice.com/
The White Vault
The White Vault
-------------------
News
Deities & Demigods Manuscript Auction
D&D 1E - Deities and Demigods AD&D 1e manuscript on auction [UPDATED]
Critical Role Exandria Unlimited Mini-Series
Critical Role - Critical Role's New Show - Exandria Unlimited!
Photos from the D&D Movie Set
D&D Movie/TV - Photos from the D&D Movie Set
Marvel Multiverse TTRPG coming from Marvel Entertainment in 2022
Marvel to Launch Official 'MARVEL MULTIVERSE' Tabletop Role-Playing Game in 2022
More Details on Marvel Multiverse from Matt Forbeck
More Details From Marvel RPG Writer
Blue Rose Adventurer's Guide 5e on Kickstarter
https://www.kickstarter.com/projects/greenroninpub/blue-rose-adventurers-guide-5e
Two New D&D Books Revealed: Feywild and Strixhaven Magic School
D&D 5E - Two New D&D Books Revealed: Feywild & Strixhaven Mage School
Cover for Strixhaven
D&D 5E - And Here Is Strixhaven's Cover Art!
Unearthed Arcana: Mages of Strixhaven
Unearthed Arcana - Unearthed Arcana: Mages of Strixhaven
Cover for Wild Beyond the Witchlight
D&D 5E - Here Is The Full & Alternate Cover Art Of The Wild Beyond the Witchlight
And Back Cover
D&D 5E - Check Out Wild Beyond the Witchlight's Back Cover & Text
Wild Beyond the Witchlight Accessory Kit
D&D 5E - Wild Beyond The Witchlight Has A 'Feywild Adventure Accessory Kit'
Pre-Order The Wild Beyond the Witchlight for September 21
https://amzn.to/3pEiyYb
Pre-Order Strixhaven: Curriculum of Chaos for November 16 release
Amazon.com: Strixhaven: Curriculum of Chaos (D&D/MTG Adventure Book) (9780786967445): Wizards RPG Team: Books
Ellywick Tumblestrum Week of Lore
Week of Legend Lore | Dungeons & Dragons
-------------------
Kickstarters
Extreme Meatpunks Forever
https://www.kickstarter.com/projects/sinisterbeard/extreme-meatpunks-forever-the-roleplaying-game
ARC: Doom Tabletop RPG
https://www.kickstarter.com/projects/exaltedfuneral/arc-doom-tabletop-rpg
Heliana's Guide to Monster Hunting
https://www.kickstarter.com/projects/saltybot/monsterhunting5e
Fae's Anatomy
https://www.kickstarter.com/projects/faesanatomy/faes-anatomy-a-melodramatic-medical-mystery-rpg
Keep up to date with all the RPG crowdfunding projects ending soon every week with Egg Embry's RPG Crowdfunding News
RPG Crowdfunding News – Monsters of Murka, Extreme Meatpunks Forever, MAZES, and more
-------------------
Dark Dice
Dark Dice
https://darkdice.com/
Jeff Goldblum
Jeff Goldblum - IMDb
The World According to Jeff Goldblum
The World According to Jeff Goldblum
The White Vault
The White Vault
Audioverse Awards 2020
2020 Winners - The Audio Verse Awards
Liberty: Vigilence Episode 1
Vigilance :: Entry 1: The Model Citizen
Travis's DMs Guild Page (where you will be able to find A Brief History of Undeath soon)
https://www.dmsguild.com/browse.php?author=Travis Vengroff&affiliate_id=36142
Domain of the Nameless God (5e PDF)
https://www.dmsguild.com/product/313854/Domain-of-the-Nameless-God-5e-horror?affiliate_id=36142
Domain of the Nameless God (Fantasy Grounds)
https://www.dmsguild.com/product/35...meless-God-Fantasy-Grounds?affiliate_id=36142
-------------------
Please support us on Patreon at http://patreon.com/morrus

Don't forget to join the Morrus' Unofficial Tabletop RPG Talk Facebook group at https://www.facebook.com/groups/1033145023517295/ and join us on Discord at https://discord.gg/VAuxX8M
-------------------
Hosts: Russ "Morrus" Morrissey and Peter Coffey
Editing and post-production: Darryl Mott
Theme Song: Steve Arnott
Kickstarter Game Research: Egg Embry
Kickstarter Game Theme: Lyrics by Russ Morrissey, Vocals by "drwilko", Guitar by Darryl Mott
Malach the Maleficent played by Darren Morrissey