This week, Morrus and Peter talk about the best ways to introduce players to a new RPG. In the news, Dungeons & Dragons product delays, new Unearthed Arcana playtest for D&D, new Pathfinder and Starfinder product announcements, DriveThruRPG hacked, and more! Plus a brand new sketch about learning how to be the best of the best in the danger zone of dragon combat.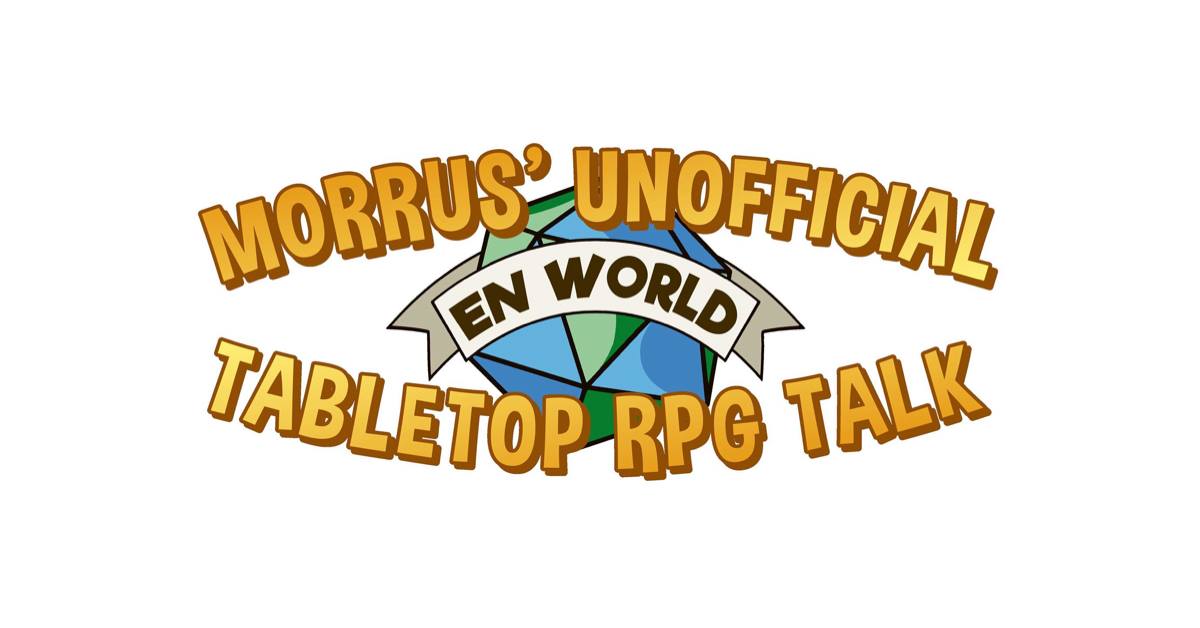 Subscribe on iTunes | Google Play | YouTube | TuneIn | Stitcher | Blubrry | Podbean | Spotify | Android
​
News
UK Games Expo
Home
Preview of Dragonlance: Dragons of Deceit
D&D General - Read The Beginning Of Dragonlance: Dragons of Deceit!
Unearthed Arcana: Giant Themed Class Options and Feats
D&D 5E - New Unearthed Arcana Today: Giant Themed Class Options and Feats
Jennell Jaquay's Caverns of Thracia getting a remake by Goodman Games
D&D General - Goodman Games To Reincarnate Jennell Jaquays' Caverns of Thracia
Multiple new Paizo product announcements
Paizo - Paizo Announces Drift Crisis, Lastwall, Abomination Vaults, and Shadows at Sundown
Gotham City Chronicles Kickstarter and Quickstart
Check Out The Gotham City Chronicles Quickstart
D&D Product Delays
WotC - D&D Products Delayed Including Journeys Through the Radiant Citadel
News Digest for the Week of May 27 (DriveThruRPG Security Breach, Thirsty Sword Lesbians wins Nebula Award, Dark Souls RPG replacement, New D&D miniatures and plushie Tiamat)
News Digest for the Week of May 27
Rob Wieland's review of Advanced Lovers & Lesbians
A Review Of Advanced Lovers & Lesbians
EN Publishing's Sickness and Health: Diseases for Your 5e Games
Sickness and Health: New Diseases For Your 5E Game
Peter Coffey's Homebrew and Hacking: Crafting Personalised Feats
Homebrew and Hacking: Crafting Personalised Feats
--------------------
Kickstarters
Navathem's End
Navathem's End by Diwata ng Manila, Pammu
Bloodpunk: A Victorian Setting and Dark Adventure for 5e
Bloodpunk: a Victorian Setting and a Dark Adventure for 5E
Arora: Age of Desolation
Arora: Age of Desolation
A Good Book for Bad GMS
A Good Book for Bad GMs and a Book of GM Inspiration
CharCon 2022 in Charleston, WV
CharCon 2022 - THE West Virginia Gaming Convention
Household
Household
Find out all the RPG crowdfunding projects ending soon each week with Egg Embry's RPG Crowdfunding News at
RPG Crowdfunding News – Arora, Everyday Heroes, Bloodpunk, and more
--------------------
Please support us on Patreon at
http://patreon.com/morrus
Don't forget to join the Morrus' Unofficial Tabletop RPG Talk Facebook group at
https://www.facebook.com/groups/1033145023517295/
and join us on Discord at
https://discord.gg/VAuxX8M
--------------------
Hosts: Russ "Morrus" Morrissey, Peter Coffey, and Jessica Hancock
Editing and post-production: Darryl Mott
Theme Song: Steve Arnott
Kickstarter Game Research: Egg Embry
Kickstarter Game Theme: Lyrics by Russ Morrissey, Vocals by "drwilko", Guitar by Darryl Mott
Malach the Maleficent played by Darren Morrissey
Check out all the media content from EN World at
http://enliverpg.com