WotC has shared the credits page of the
Journeys Through the Radiant Citadel
. The book was written by a team of people of colour. In their press release WotC said that "
Journeys through the Radiant Citadel
is a collaboration between the D&D team and a talented collection of artists, storytellers, games designers, and other creatives. It includes contributions by Justice Ramin Arman, Dominique Dickey, Ajit A. George, Basheer Ghouse, Alastor Guzman, D. Fox Harrell, T.K. Johnson, Felice Tzehuei Kuan, Surena Marie, Mimi Mondal, Mario Ortegón, Miyuki Jane Pinckard, Pam Punzalan, Erin Roberts, Terry H. Romero, Stephanie Yoon, and many more."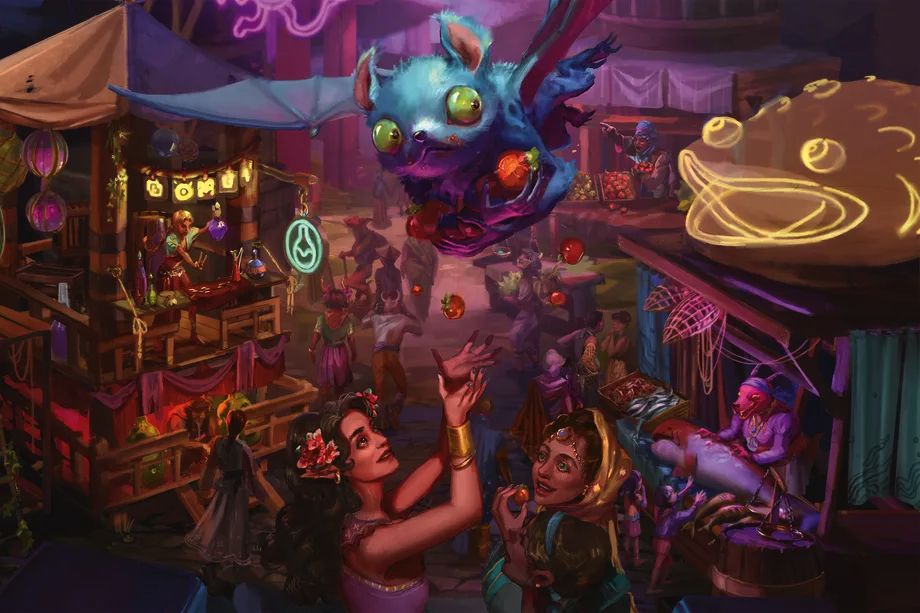 We peered, poked, squinted, flipped, and enhanced the teaser image that WotC put out last week, and it turns out we got it right -- the next book is, indeed, Journeys Through the Radiant Citadel. Wraparound cover art by Evyn Fong Through the mists of the Ethereal Plane shines the Radiant...

www.enworld.org