Renegade Game Studio is
taking over the World of Darkness
! They will be publishing books produced in-house by owner Paradox, starting in December with the free (digital)
Vampire: The Masquerade Companion
, which has rules for playing humans and ghouls, as well as the clans Tzimisce, Ravnos, and Salubri.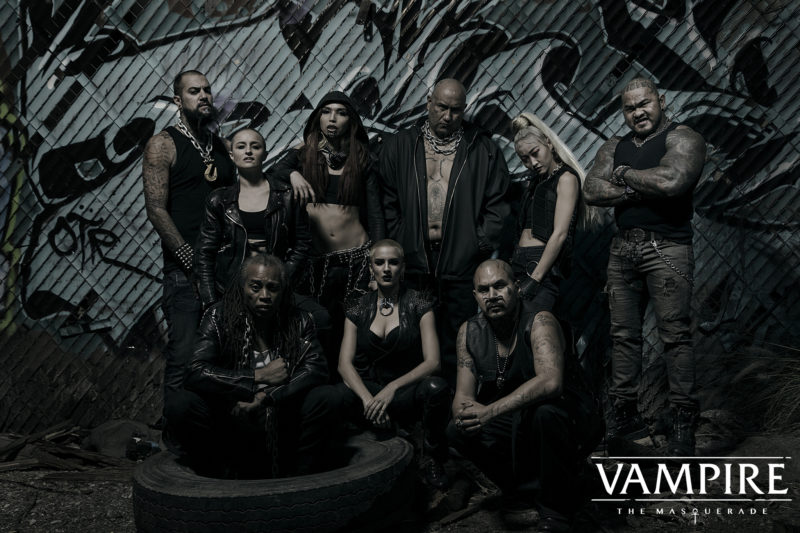 Modiphius
took over the line in December 2018
; there's no mention of whether that is continuing. Renegade Game Studios, which brought us
Kids on Bikes
, recently announced that it was
producing D&D 5E-powered lines for various Hasbro properties
, including
Power Rangers
, and possibly
Transformers, G.I. Joe,
and
My Little Pony
.
The new
World of Darkness
books are to be produced in-house at Paradox, under the leadership of Justin Achilli, from White Wolf. They won't only be making RPGs -- they're also creating video games, comics, and more.
The
Vampire Companion
is coming free in December.
The Vampire: The Masquerade Companion book brings three highly-anticipated Vampire clans into V5, and gives Storytellers more tools to enhance their chronicles, including:

Three vampire clans: Tzimisce, Ravnos, Salubri
Discipline powers representing each of the new clans
Expanded rules and roleplaying information for ghouls and mortals
Details on each clan's view on vampire coteries
New Merits for players characters
Rules errata to Vampire: The Masquerade 5th Edition