Three books over on the reviews section need your reviews, comments, or ratings. Please head on over to
Waterdeep: Dragon Heist
,
Waterdeep: Dungeon of the Mad Mage
, and
Guildmasters Guide to Ravnica
and leave your rating!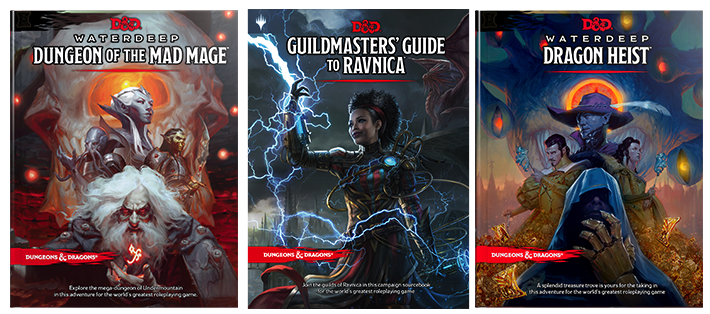 ​
Other recent notable books awaiting ratings include
Vampire the Masquerade 5th Edition
,
Warhammer 40K Wrath & Glory Core Rules
, and
Masks of Nyarlathotep
.
The system averages ratings to create an overall trending total once a book has 10 or more reviews.