Roll20 has released its latest usage stats. These are from Quarter 1 2020, and while there isn't much change in the
relative ranks of different games since 2019
, they report that nearly everything has doubled during these pandemic times when a lot of gaming has shifted online to virtual tabletops like this.
Since Q4 2019, D&D has climbed back up (from a previous drop) from 47.54% to 50.4% of campaigns.
Call of Cthulhu
has dropped from 15.35% to 12.15%.
Pathfinder
has dropped from 4.97% to 4.49% (but
Pathfinder
2E has climbed from 1.13% to 1.23%), and
Warhammer
has dropped from 1.48% to 1.3%.
World of Darkness
and
Star Wars
both also show drops. Note these are relative shares, not absolute figures -- in most cases the actual
number
of games has increased. Notably,
Call of Cthulhu
remains the second most popular game on Roll20 by a large margin.
The first chart below shows the campaigns run for each system, and the second shows the players. Roll20 says that only games with at least one hour of playtime are counted in these results.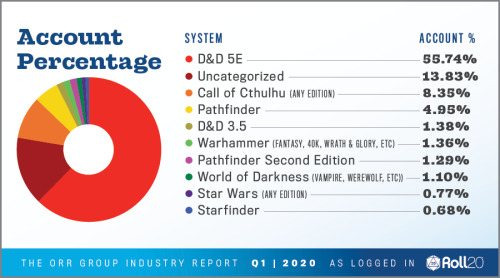 Those with the biggest growth are HeroQuest (4000%!), Old School Essentiants, Blades in the Dark, and L5R.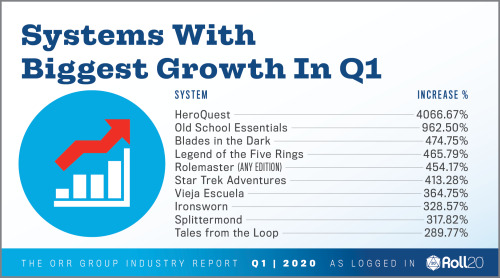 Here's the full chart. One of these days I'll put all this data (and the Fantasy Grounds data) on a combined chart
like the one I do for ICv2 stats
.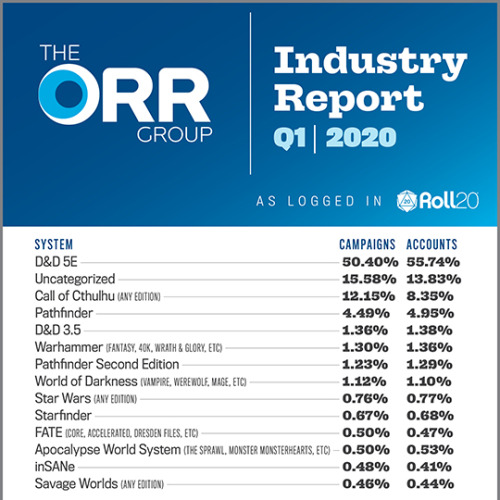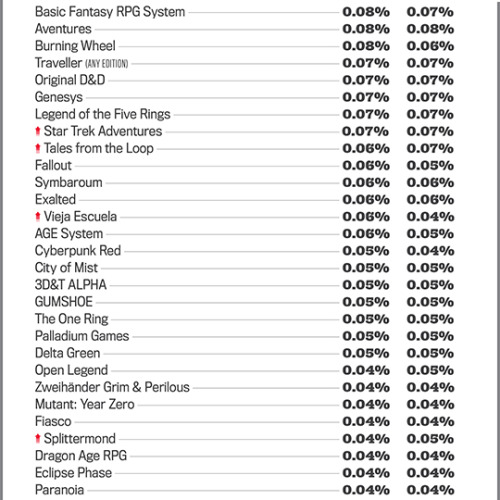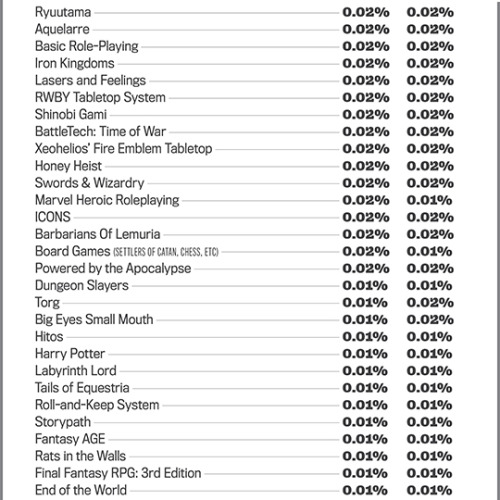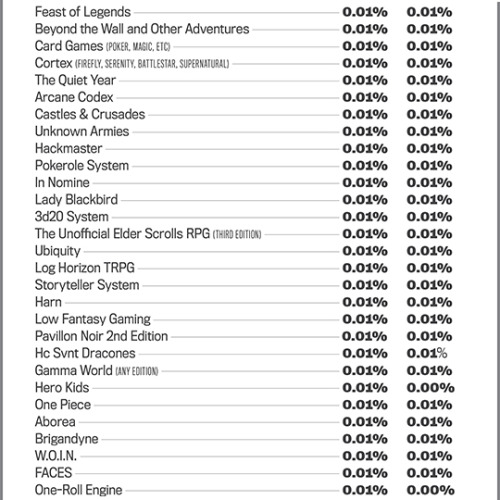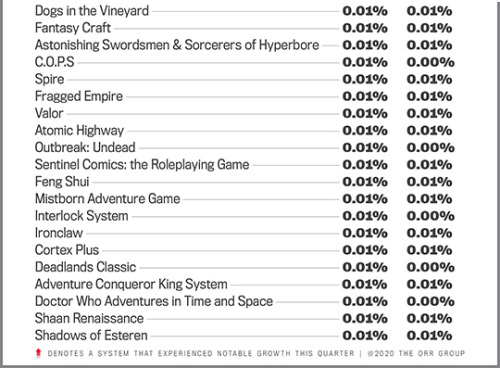 Last edited: