WotC's online D&D streaming event is taking place all weekend, and throughout the process they have released a few previews upcoming books.
From
Fizban's Treasury of Dragons
:
WotC has been sending out previews of Fizban's Treasury of Dragons, due out next month, to folks on Twitter. Amongst those are art pieces and other items. By Challenge Rating the dragons in the book are: Ancient crystal (19) Ancient topaz (20) Ancient emerald (21) Ancient moonstone (21)...

www.enworld.org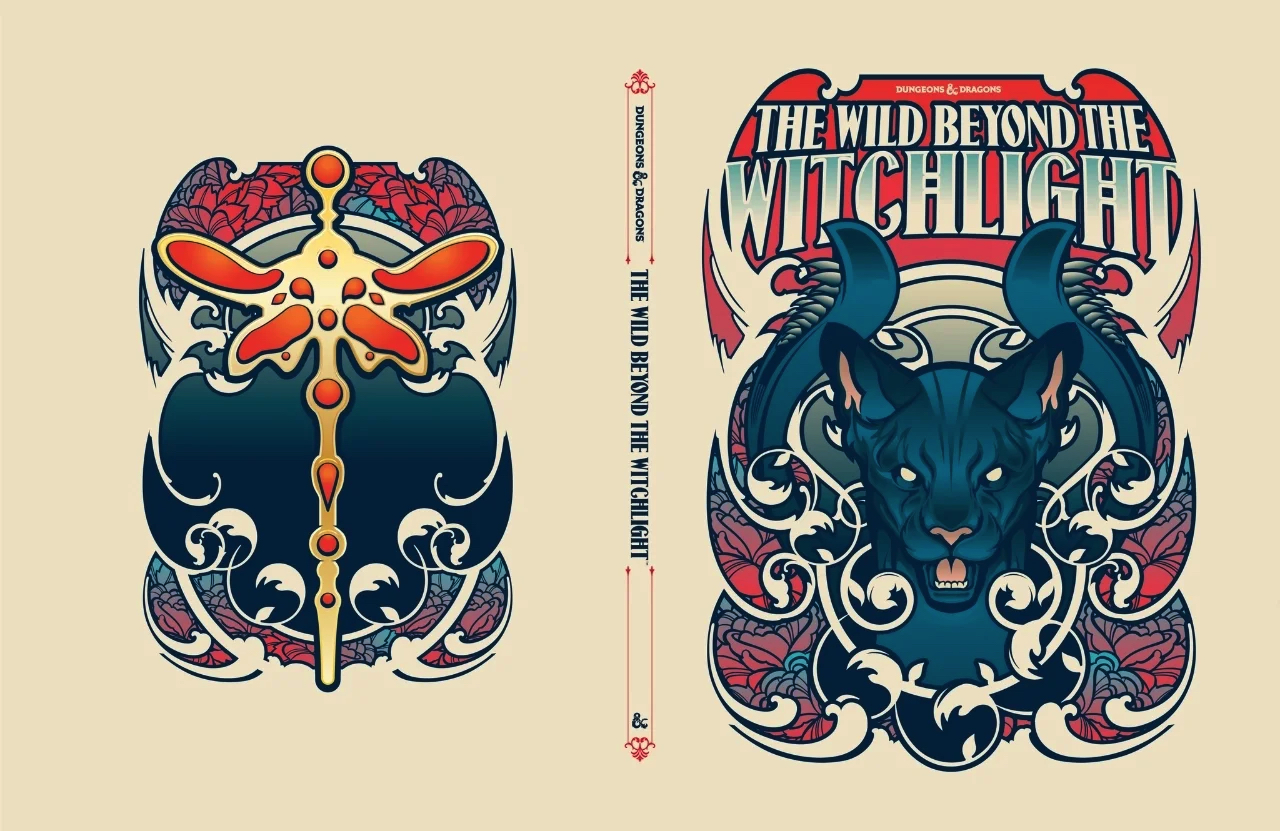 The Wild Beyond the Witchlight isn't just Wizards of the Coast's latest Dungeons & Dragons adventure. It's the first official, full-length adventure from WotC set in the Feywild. While often mentioned, the counterpart to the Shadowfell has gotten much less attention through the editions...

www.enworld.org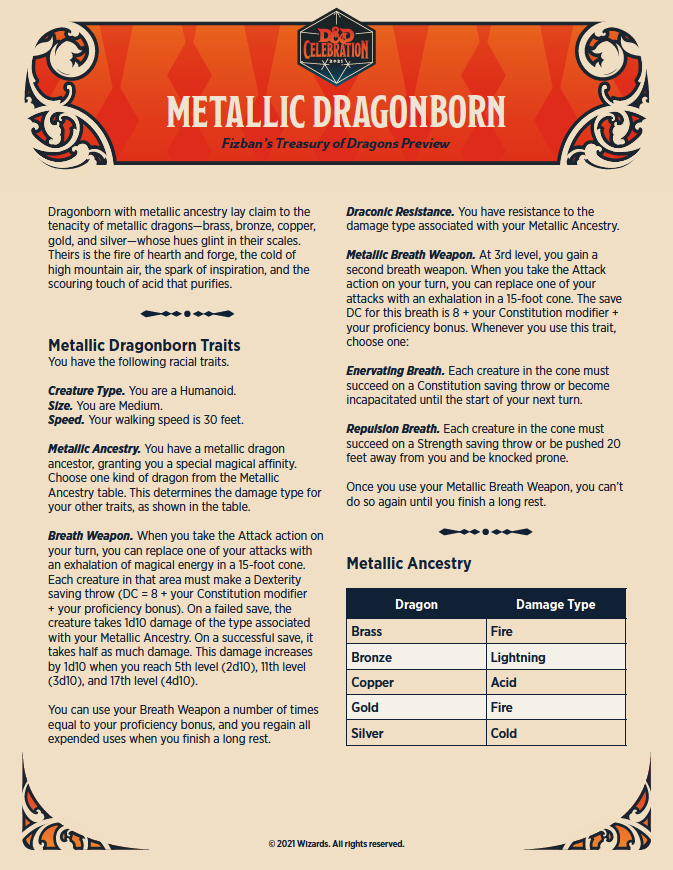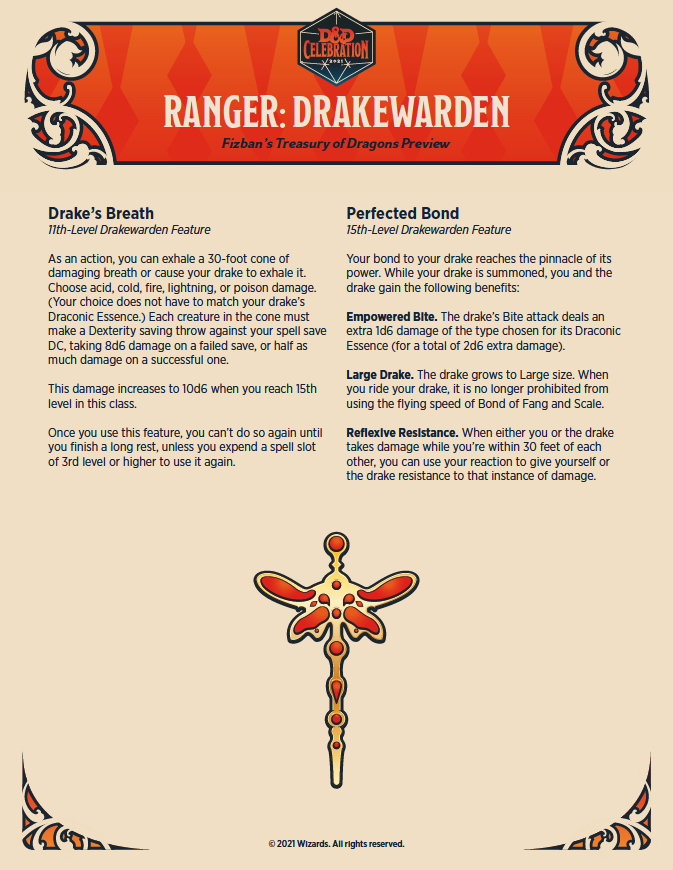 From
Strixhaven: A Curriculum of Chaos
: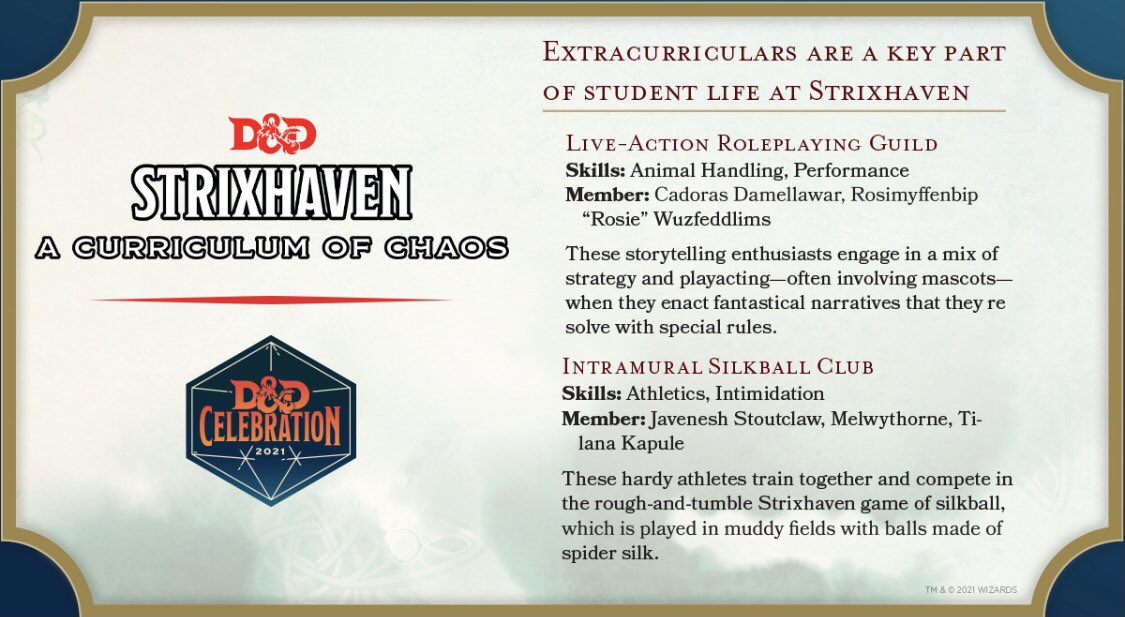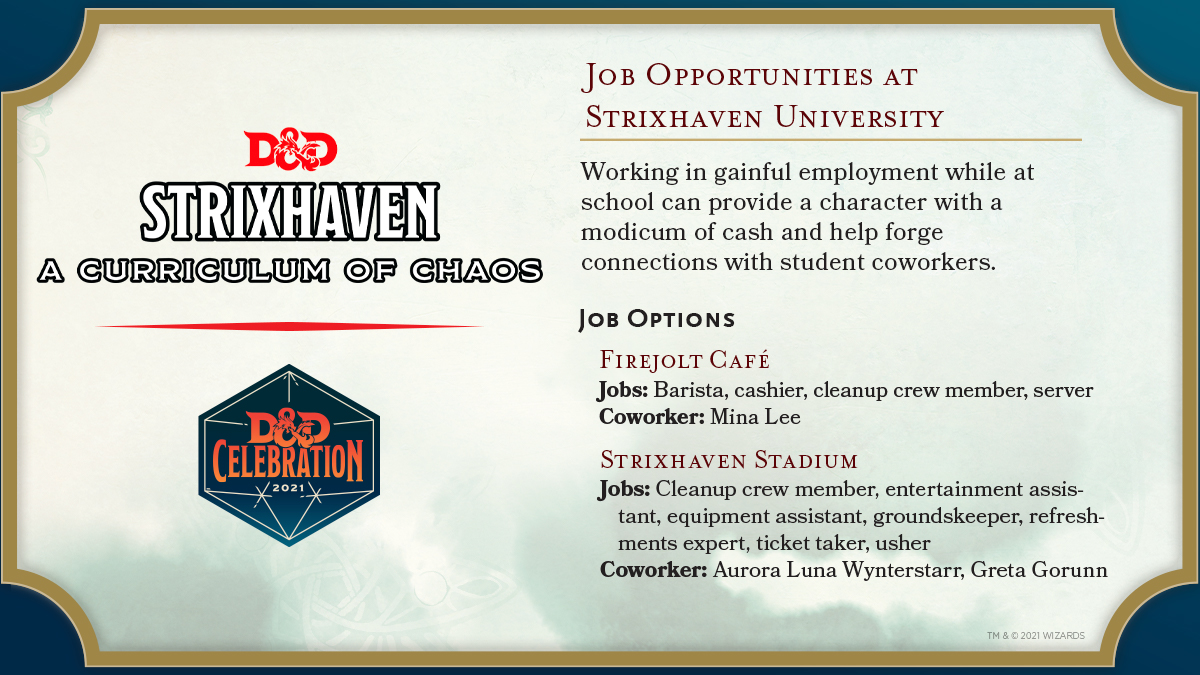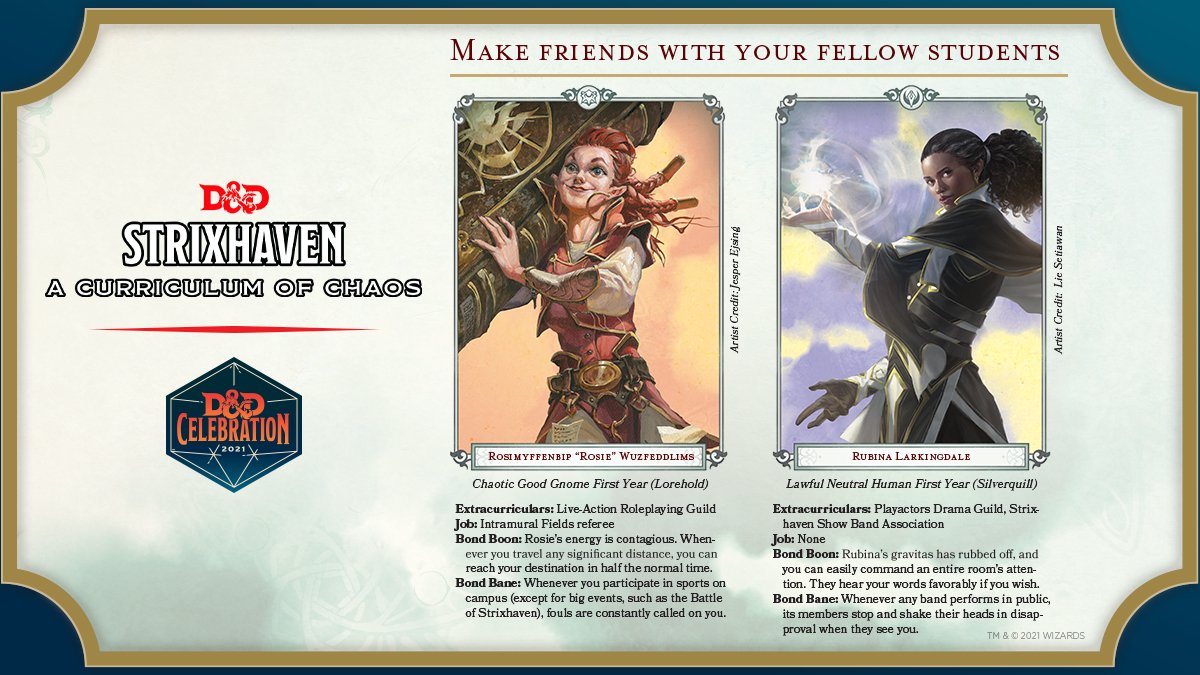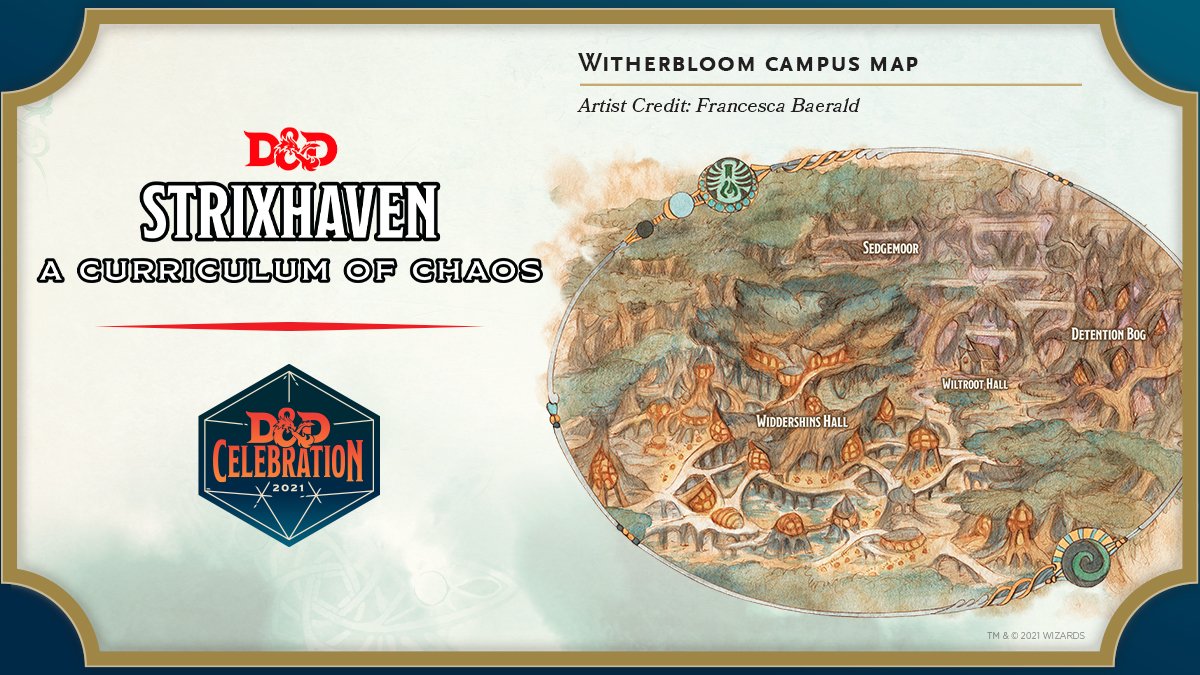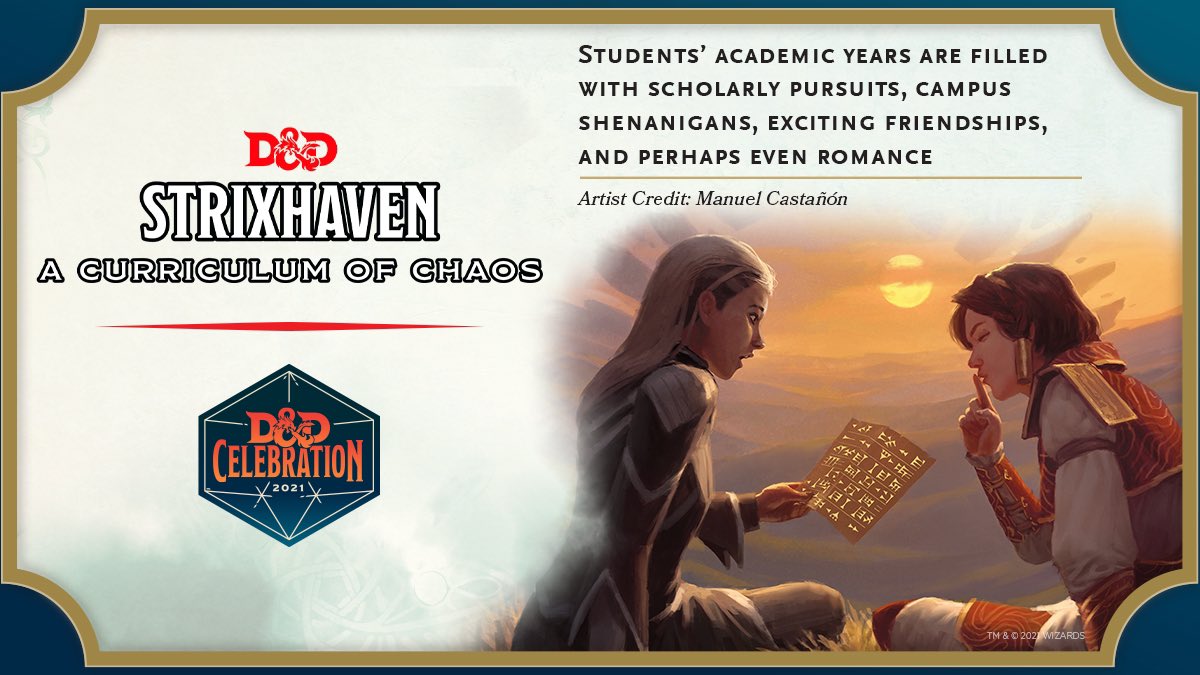 Last edited: