So far it's very "Stranger Things", which is fitting.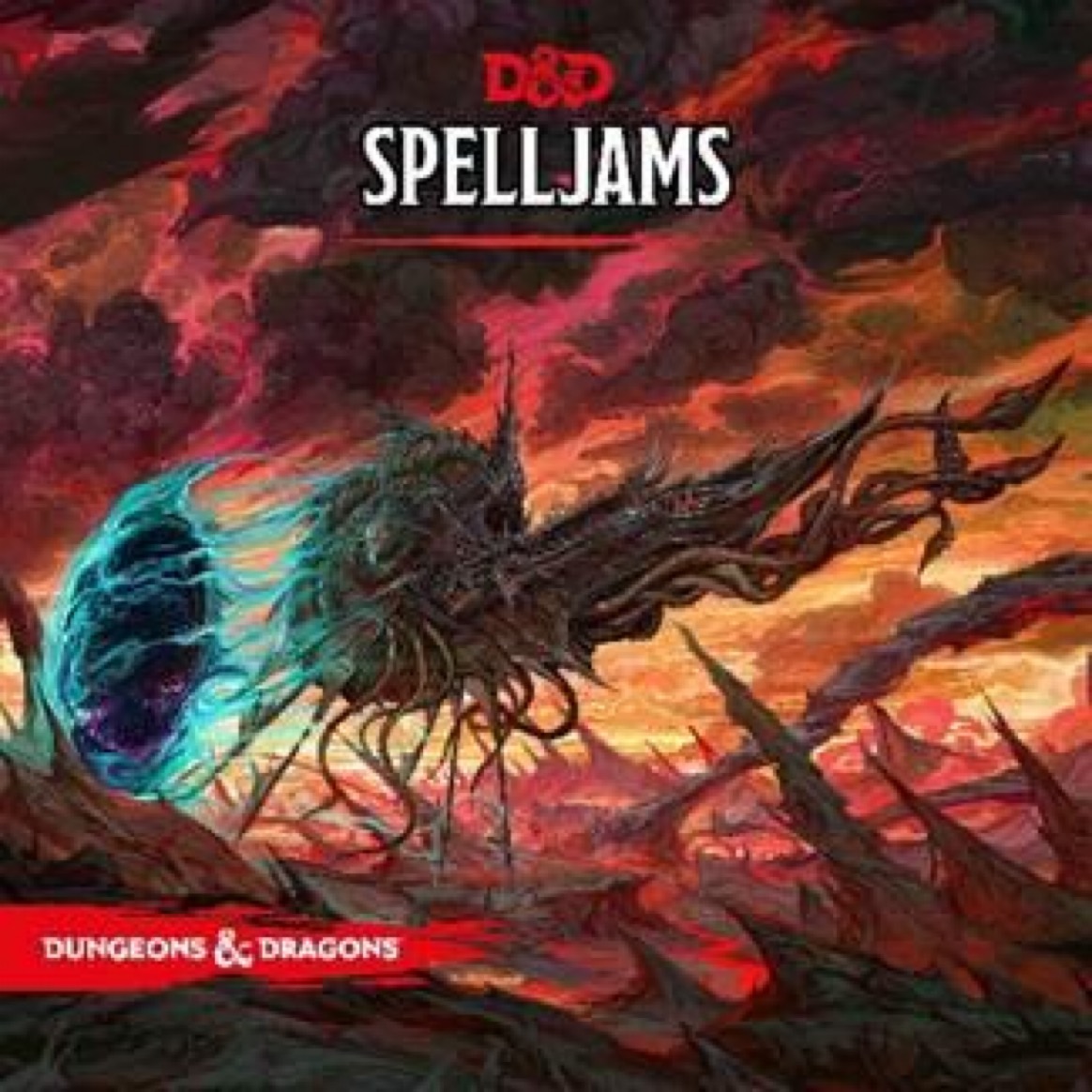 1. Magic Sword - Seeds Of Destruction
2. Osees - Arena Of Blood
3. Reggie Watts - Space Is A Place
4. TEKE::TEKE - Visible Lights
5. Black Marble - Far
6. Mikaela Davis - Left Hand Path
7. Lucius - love is the disaster
8. Penny & Sparrow - Xedalli
9. Y La Bamba - Moon Dancer
10. Kaitlyn Aurelia Smith - Light of Xaryxis
11. MonoNeon - Spacefighters
12. Cardioid & pink paint - Crystalline Climbers
13. Devon Gilfillian - Me and The Moon
14. Red Fang - Endless Sea
15. Nolan Potter's Nightmare Band - Ghost Of The Nautiloid
16. Deru & Arooj Aftab - Forgotten Land
17. Wizard of Waz - Topolah's Song
18. Califone - chaotic.evil.astral.elves
19. Shabazz Palaces - The Door To Endlessness
"You know what they like on the Rock of Bral?" asked Perkins, referring to a location in Spelljammer. "Rock music! The brilliant Chris Funk has assembled a motley crew of bards to create Spelljams—music inspired by our newest Spelljammer adventure, Light of Xaryxis. I encourage Dungeon Masters use Spelljams as background music during their D&D game sessions or listen to it while dreaming up future hijinks. Everyone else: enjoy the music of Wildspace!"
For nearly five decades, Dungeons & Dragons has inspired generations of creative people to make movies, novels and, yes, music. Now that relationship is even more distinct with the release today of an album of music created by cutting-edge bands and musical acts all inspired by Spelljammer...
killrockstars.com
Soundtrack inspired by Dungeons & Dragons' Spelljammer: Adventures In Space. Streaming now. 2x vinyl LP available for pre-order.

pocp.co