So far it's very "Stranger Things", which is fitting.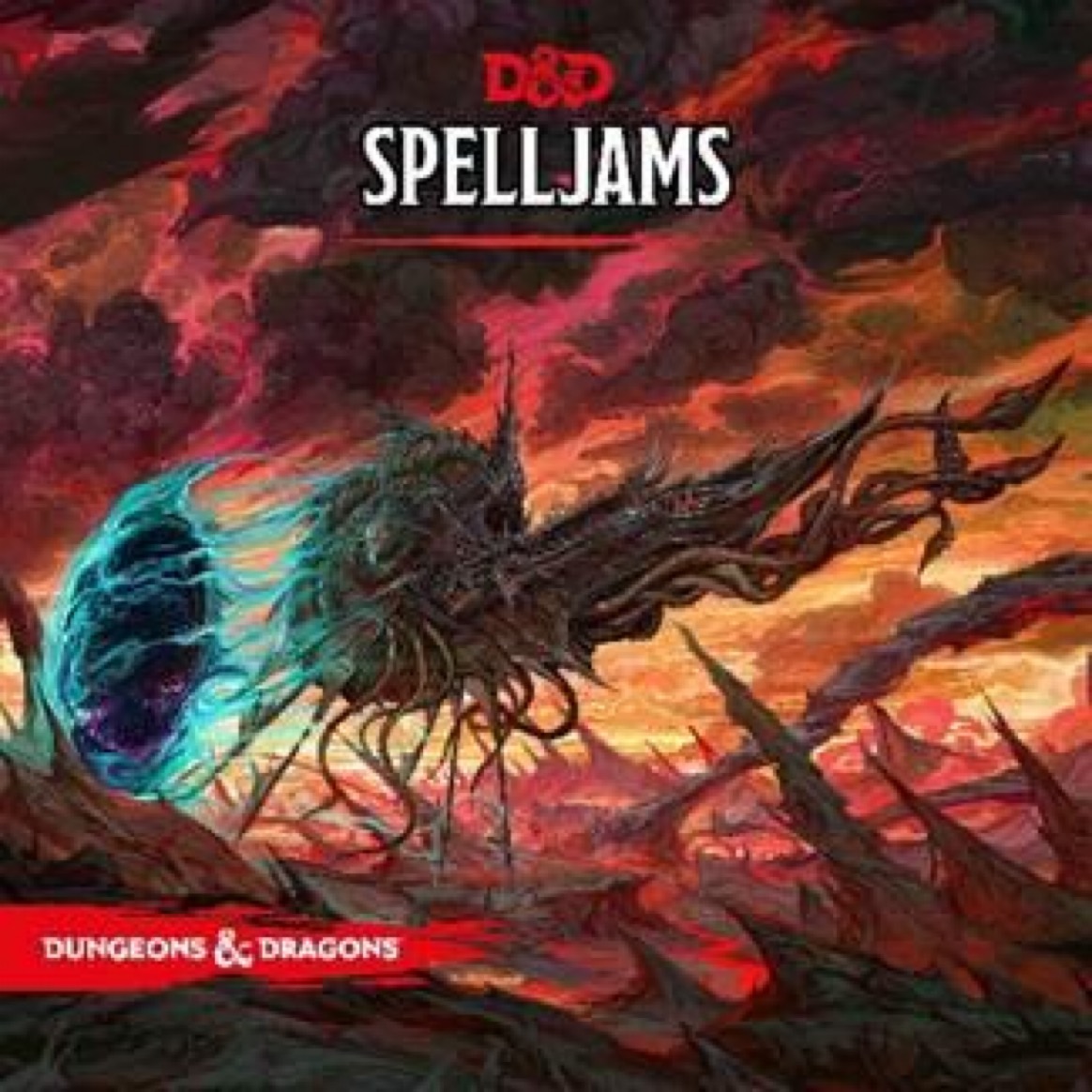 1. Magic Sword - Seeds Of Destruction
2. Osees - Arena Of Blood
3. Reggie Watts - Space Is A Place
4. TEKE::TEKE - Visible Lights
5. Black Marble - Far
6. Mikaela Davis - Left Hand Path
7. Lucius - love is the disaster
8. Penny & Sparrow - Xedalli
9. Y La Bamba - Moon Dancer
10. Kaitlyn Aurelia Smith - Light of Xaryxis
11. MonoNeon - Spacefighters
12. Cardioid & pink paint - Crystalline Climbers
13. Devon Gilfillian - Me and The Moon
14. Red Fang - Endless Sea
15. Nolan Potter's Nightmare Band - Ghost Of The Nautiloid
16. Deru & Arooj Aftab - Forgotten Land
17. Wizard of Waz - Topolah's Song
18. Califone - chaotic.evil.astral.elves
19. Shabazz Palaces - The Door To Endlessness
"You know what they like on the Rock of Bral?" asked Perkins, referring to a location in Spelljammer. "Rock music! The brilliant Chris Funk has assembled a motley crew of bards to create Spelljams—music inspired by our newest Spelljammer adventure, Light of Xaryxis. I encourage Dungeon Masters use Spelljams as background music during their D&D game sessions or listen to it while dreaming up future hijinks. Everyone else: enjoy the music of Wildspace!"
Slang's debut COCKROACH IN A GHOST TOWN is a force of nature that came, seemingly, out of nowhere. Lyricist/singer/guitarist Drew Grow and drummer/singer Janet Weiss started the band over a decade ago in Portland, OR—both having spent more than half their lives dedicated to making and performing...
killrockstars.com
Soundtrack inspired by Dungeons & Dragons' Spelljammer: Adventures In Space. Streaming now. 2x vinyl LP available for pre-order.

pocp.co