Last night I ran an encounter in a wizard's tomb with a 12th-level
stone golem
, two 8th-level infernal
stone lions
and 4 7th-level Azlanti
shadows
against 5 11th-level PCs (Fighter, rogue, cleric, wizard and druid). That adds up to 130xp on the "
Building Encounters
" scale, which should be "severe +". I had heard that golems were super tough foes, but it turned out not to be a very dangerous encounter. The druid almost reached zero hit points, the rogue was at half, but I don't think the fighter got below 2/3 hp. (FWIW, I regularly homebrew creatures to a higher level, to make a better challenge for the PCs, and perhaps I should've gone a little further here.)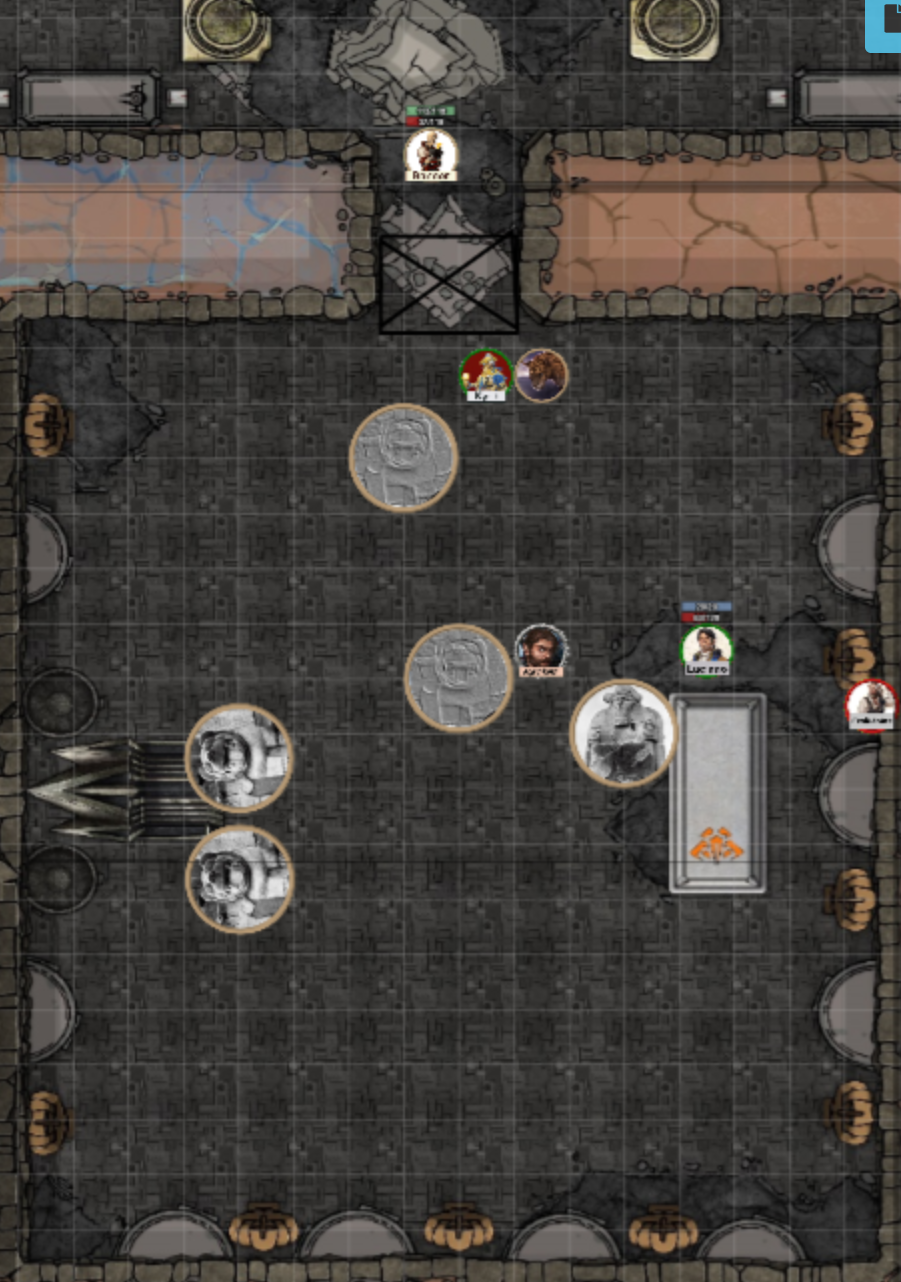 Sure, that golem soaked up some damage, subtracting 10 from every melee attack, and the spellcasters wasted a bunch of spells before finally, in round 6, the wizard decided to use RK to find out more info about it. The fighter was the real star, with heroism, haste and stoneskin (and his raised shield) he also soaked a lot of damage, and the haste was simply countered with the golem's slow ability.
I've revised my thinking about golems - they may be super tough when encountered at +3 or more over party level, but they are far from invulnerable, especially from a hard-hitting fighter close to their level.
(the four shadows aren't on this map because they appeared a round later when the rogue opened the crypt on the left and found the golem-killing weapon... which they never used.)