At nearly $200K after one day since launch, the new
Savage Worlds Adventure Edition
is pretty much smashing it on Kickstarter.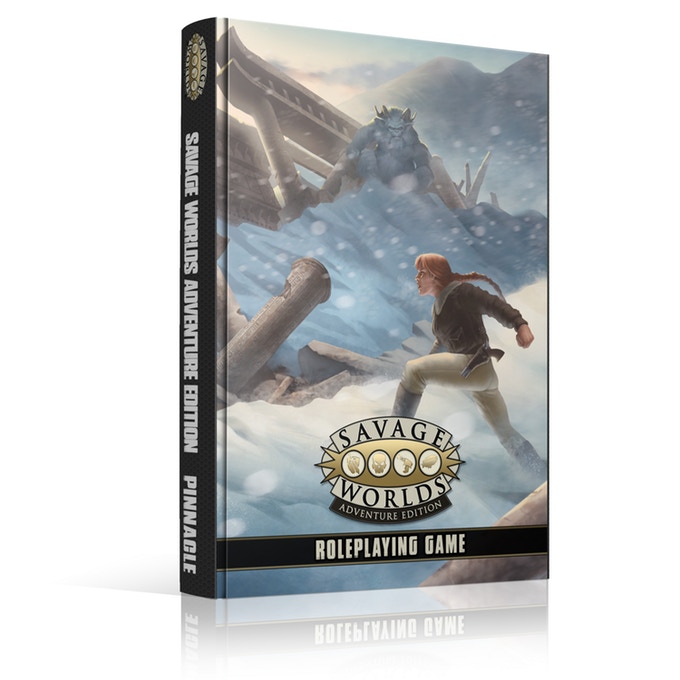 ​
This is a new edition of the popular multi-genre tabletop RPG ruleset, updated to a new edition after 15 years of advancements. This includes new narrative play elements, and updates to every aspect of the game.
"We've taken everything we've learned over the last 15 years...all the feedback you've given us via our forums, social media, store, convention, and personal play...to make it faster, more furious, and more fun!

We're especially proud that this version combines the tactical nature of the original system with the best elements of narrative play.

Every aspect of the game has been reviewed and playtested, from all new Chase rules to Setting Rules, Edges & Hindrances, character creation, powers, creatures, and more.

This is also the most beautiful version of the game we've ever done, with full-color chapter headers and interior pages by incredibly talented artists from all over the world."
The hardcover book costs $50 (black leatherette collector's edition for $100) with additional rewards at higher pledge levels. The hardcover will be 192 pages, full colour, in the graphic novel sized format.
New to
Savage Worlds
? It was launched back in 2003 by Pinnacle Entertainment Group, and designed by Shane Hensley. It's a generic rules system, and over the last 15 years has had tons of support in the form of various setting books, games powered by the Savage Worlds system, and more covering a wide range of genres. It's very much a go-to for multi-genre gaming with a fast, light system. It has powered things like
Deadlands, Flash Gordon, The Last Parsec, Rifts,
and more.
The Kickstarter page says that this new edition is highly compatible with previous editions; but there will also be a free conversion guide for those who need it.