Third thread of a series on the younger classic Dungeons & Dragons adventure modules. It is interesting to see how everyone's experiences compared and differed.
The Ruins of Undermountain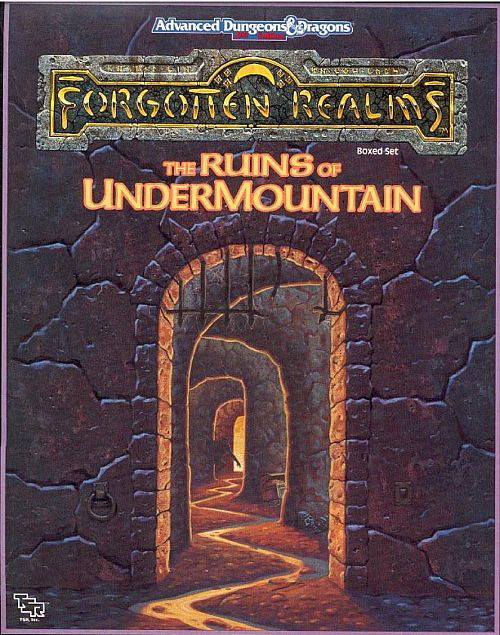 Synopsis
: A masssive dungeon beneath the city of Waterdeep, Undermountain is "the deepest dungeon of them all". In addition to crypts and catacombs, Undermountain also features the city of Skullport, a wild and lawless place on the banks of a subterranean river.
Did you Play or DM this adventure (or both, as some did) or any of its sequels? What were your experiences? Did you complete it? What were the highlights for your group?
(With thanks and a tip of the hat to Quasqueton for his ground-breaking series of classic adventure discussions.)
Last edited: