So, pretty simple concept: turning undead as a spell. Here's the write-up (
updated after feedback from posts below
):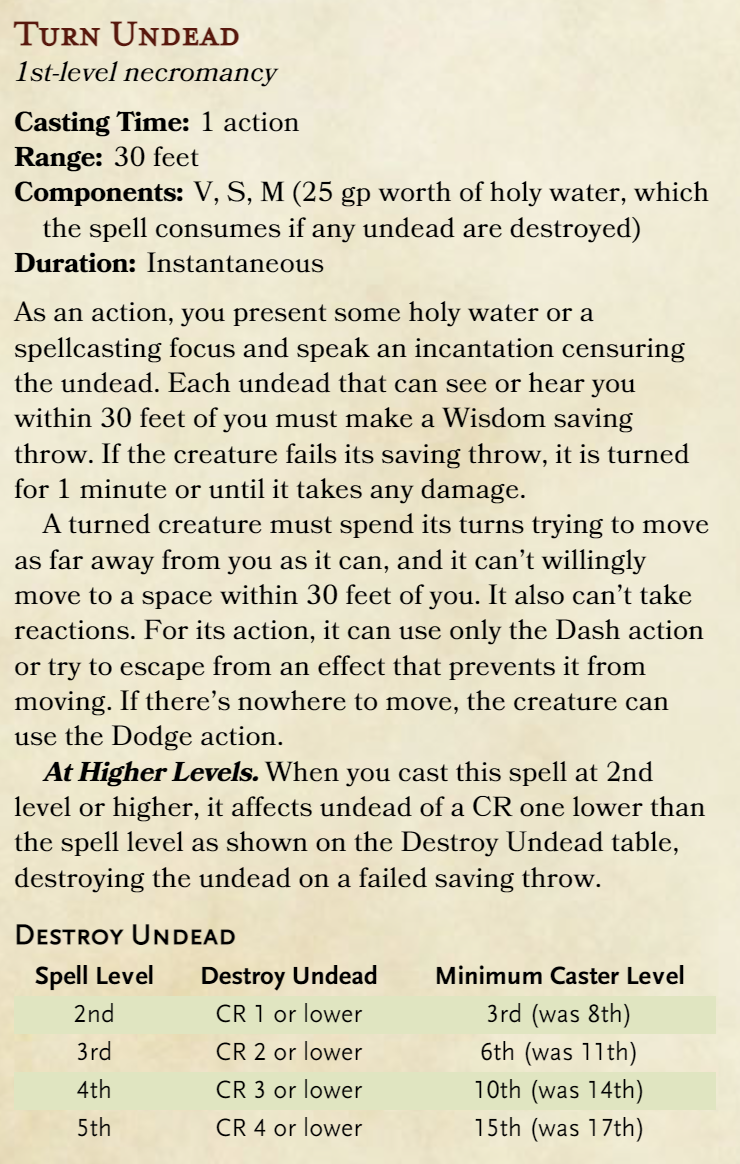 This is limited to 5th level and for a version of the game where 5th level spells are the maximum. To keep things clear, below is the spell progress for casters: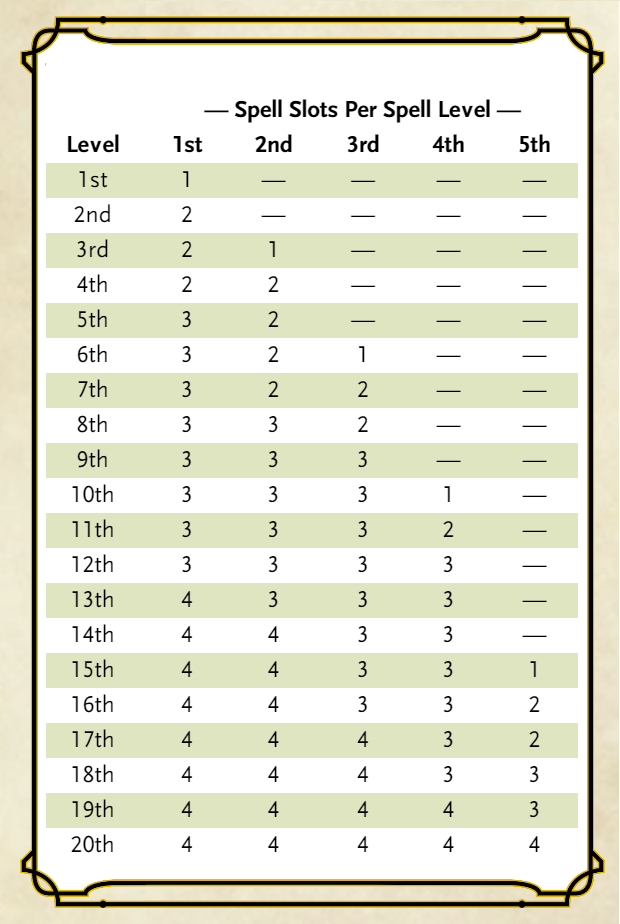 So, my only real concern about this is what school it should be? I have
abjuration
for now, but could see other options. Also, I think I should probably have the duration be 1 minute, but with the idea the undead damaged release them, I'm not sure.
Any one have any thoughts??
Last edited: