So, with Wil Wheaton's statement that the game being played in his new
Tabletop
RPG show is
NOT Green Ronin's Dragon Age
, it's time to start putting together the clues. Here's everything we know so far. I figured that if I've spent 15 years doing this exact thing to compile information about D&D books, hopefully the process work for a web show, too!
Note: I think I've fixed the issue preventing Chrome users from reading the article.
[UPDATE: I've had it confirmed by me by a whole bunch of people who already know that the game is, indeed, Fantasy AGE, in a fantasy/sci-fi blended setting created by Wil Wheaton, and that an announcement is imminent!]
In 2014, Wheaton's Tabletop boardgame show wins an ENnie for its two RPG episodes which feature Green Ronin's Chris Pramas running Dragon Age for Wil Wheaton and the other stars of the episode.
Wheaton states that

"we're not using D&D. I really like the people at Wizards, but dealing with Hasbro is a giant pain in the ass".

Green Ronin's Chris Pramas announces in January that this year they will be involved in what might be the biggest RPG news story of the year.

"Our goal is to release Fantasy AGE in May. Then at the end of July we will release the game's first setting book. This is our big GenCon release and part of something super exciting … that I can't talk about yet. This will be the focus of our GenCon presence this year and perhaps the biggest RPG story of the year. Watch for an announcement in a few months."

In January 2015, Green Ronin announces Fantasy AGE.

"This will be strictly a rule book with no attached setting. The core of the game will be well-familiar to Dragon Age fans but there are some differences, the biggest of which is the magic system."

A few days ago, just as the Tabletop RPG show starts fiming, Chris Pramas flew from Seattle to Burbank California, for reasons he says he can't discuss. These reasons are, however, exciting.

"So much I can't tweet right now."

The Green Ronin Twitter account posts

"The Age of AGE is upon us."

The announcement video features Wil Wheaton sitting next to a Dragon Age GM screen, with his coffee mug resting on one of the Dragon Age Set 2 reference cards.
Wheaton states, just a couple of days ago, "It isn't Dragon Age. I brought my own GM screen from home because of reasons."
He also posted

"Ryan is the co-creator of the world and main storyline in the Tabletop RPG show, and he and I have been writing together for months, now, almost every single day, and yesterday we finally finished the hardest part of our work. Yesterday, we handed everything off to the lead RPG designer, and exhaled for the first time in weeks."

Is this world being published?
Wil Wheaton posts on his blog

"I'm not quite ready to announce the details of the world we created for our RPG show, but I am ready to show this little glimpse of it, and I encourage you to make of it what you will…"

(picture below)
Wheaton also posts photos of Yuri Lowenthal and Laura Bailey leveling up their characters.

"Look at @yurilowenthal and @laurabaileyvo leveling up their characters! They are all grows up."

Various photos of players with dice show 3d6, one of which is a different colour, which pretty much seals the deal.
So, putting all that together, what do we have? It sounds a LOT like the game is Green Ronin's
Fantasy AGE
(not
Dragon Age
) or
Blue Rose
with a homebrewed world created by Wil Wheaton and his son and published by Green Ronin. If it's not, this is one heck of a clever misdirection!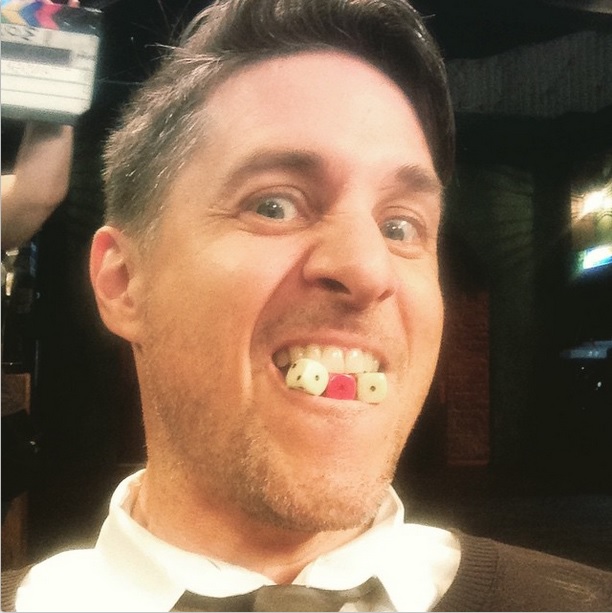 ​
Last edited by a moderator: