So, as we've worked on the BLIZZARD OF AXE AND SWORD, I've been musing on what we mean by "Railroading". I've come across a definitionally tricky problem: what does Railroading actually mean?
Players say 'Oh, we were railroaded into this' but what does that mean? How do you define it? Does it mean that the encounters were in a predictable pattern? Or does it mean that each beat of the story was pre-decided? Or does it mean that the final confrontation - the story objective - was set at the beginning? Or does it mean that the beats of the plot already existed. Like chapters in a novel, do the players write the individual text but the story structure is decided by the GM?
Putting this in context, in this adventure book the objective is to slay Jarl Torrfin the Bleak. That's fairly set, and honestly negotiation isn't going to work on this particular Frost Giant. Does that mean the players have been railroaded into this confrontation?
But on the other hand, the chapter which build up to it are based on environments and exploration - how much you discover is based on the places you go in each chapter's environment. One is a lake, one is a mine, one is a glacier climb.You can even choose which environments you want to engage with, and that excludes other environments which could have been chosen. So does that avoid this cardinal sin of 'railroading'?
You tell me? What does railroading mean to you as a player, or as a DM?
The BLIZZARD OF AXE AND SWORD is available tomorrow through the Dungeon Master's Guild!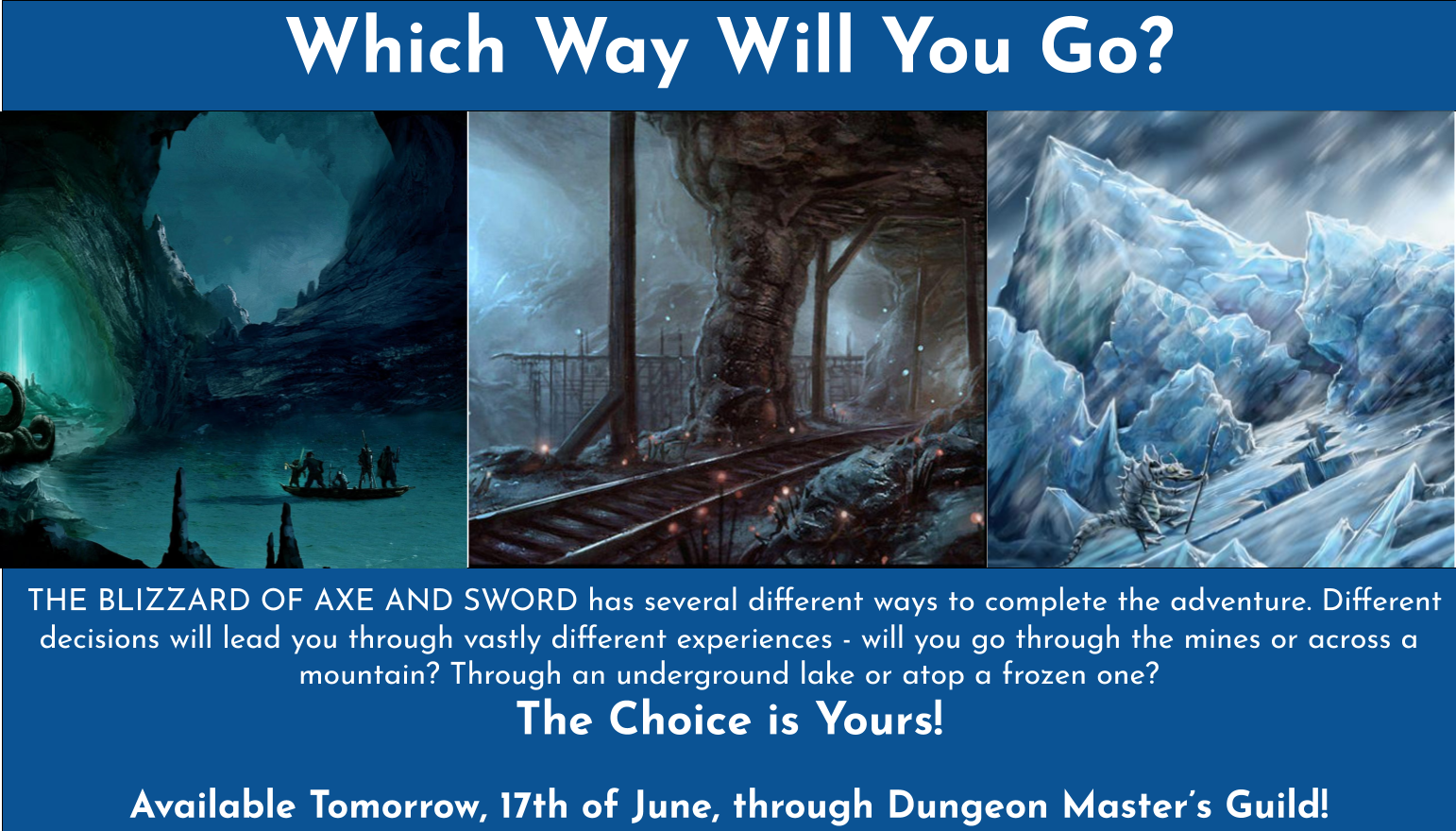 Last edited: