Hello! Because I've gotten bored of the canon thread, I wanted to make something a little more positive!
One of my favorite things is seeing all of the entirely new material being made for TTRPGs today, especially material made by very small publishers. Now, I really like all the products made by WotC, Paizo, and Kobold Press as much as the next person. But it is also great to see material made by a much smaller company, sometimes only an individual, that seems entirely made as a labor of love.
So I wanted to ask; what is your favorite material made by a small publisher, regardless of edition (and even system neutral) for fantasy TTRPGs?
I'll start with this example;
Hot Springs Island
by Swordfish Islands!
It's a system-neutral hexcrawl detailing an island and all of its locations and denizens. I could go deeper, but this map speaks for itself!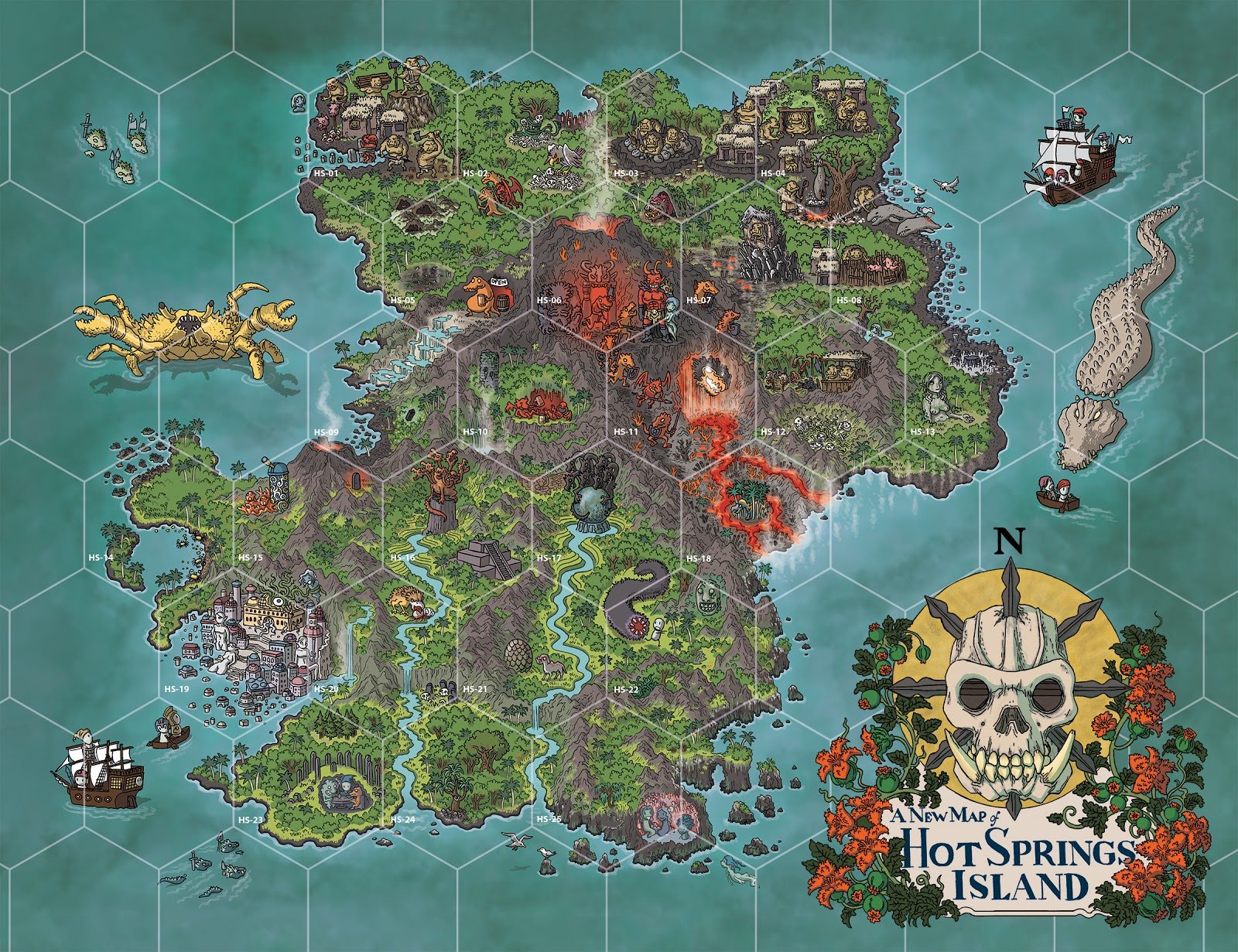 Because it is system-neutral, the monsters and encounters are not given stats, but most of them can be found in your game's Monster Manual. There is also no level recommendation, so you can try and tailor the game to whatever you prefer.
I really like how this lineart reminds me of the old-school gaming style, but also has been made to look modern. And tables! I love tables!
So there's my recommendation, what's yours?
Note: Please refrain from promoting your own material. There are other places to do that, and I want the focus here to be to promote others material you like, not your own.