Renegade Game Studios--from whom you can get Hasbro licensed
Transformers
,
GI Joe
, and
Power Rangers
tabletop RPGs--now has a
My Little Pony
game (also Hasbro) up for pre-order with a Q3 2022 release.
Also available are
a GM Screen, dice, a dice bag, and a limited edition core rulebook with a foil cover.
The other games use Renegade's
in-house system, Essence20
. It's not clear if My Little Pony does also.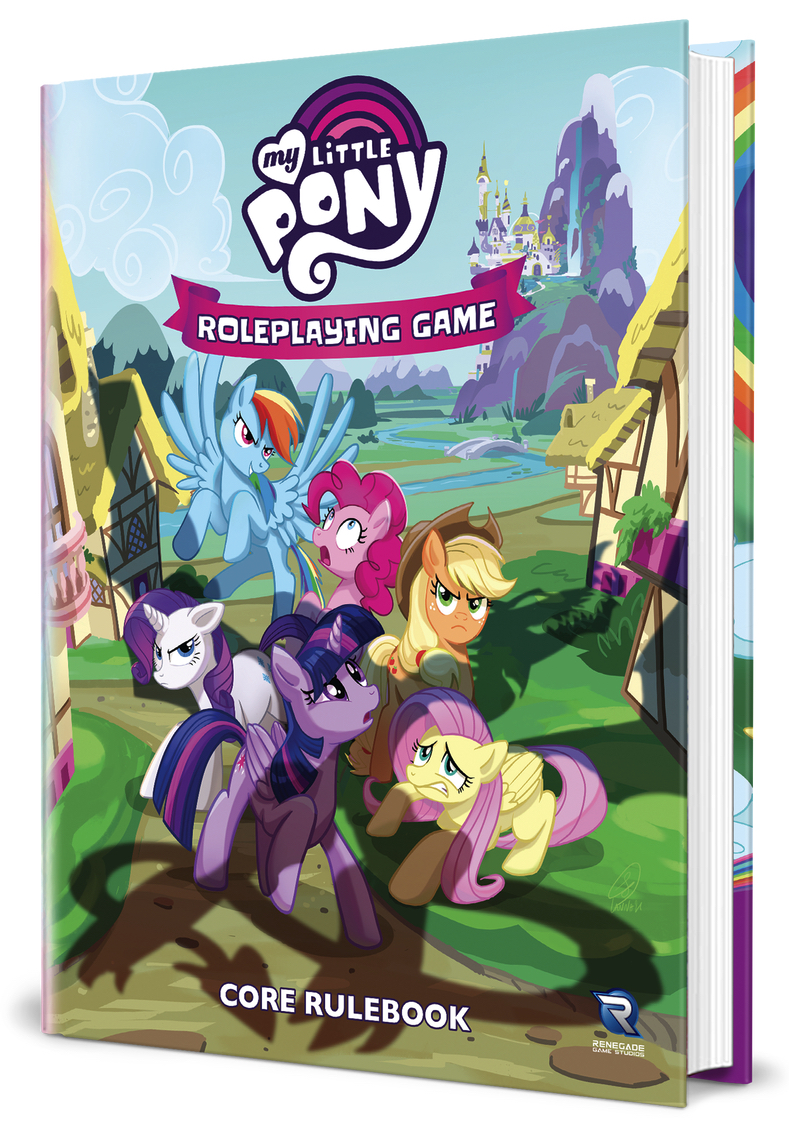 Friendship is Magic!

In the My Little Pony Roleplaying Game, players craft their own custom pony character to use in their storytelling game of friendship and magic, as they combat various Threats and other problems in Equestria and beyond throughout their adventures, led by their Game Master. The Game Master can use pre-written adventures (in the Core Rulebook and supplements) or use adventure hooks presented in the book to create all new stories for the players to enjoy.

Features:

Create your own unique My Little Pony
Full rulebook for running your own My Little Pony Roleplaying Game
One Gamemaster leads the story with a group of players
Contains introductory adventure for new team
Full color hardcover book with 304 pages with ribbon bookmark
Book Summary:

Full Color, Hardcover Book
Satin Ribbon Bookmark
Ages 13+
Hasbro has a range of other brands; most wouldn't be suitable for a TTRPG, but there are certainly some that would work.