There have been unofficial resources for D&D 5E pretty much since the game was launched, but with the recent release of the 5E SRD under the OGL, some of the bigger players have jumped into the fray. From virtual table tops to character generators, the following software packages explicitly support D&D 5E. Other applications can be used with 5E, of course, but these ones are the ones which are explicit about it. For the moment I'm not including dice rollers or random generators, as there are just too many of those - they're a quick Google search away.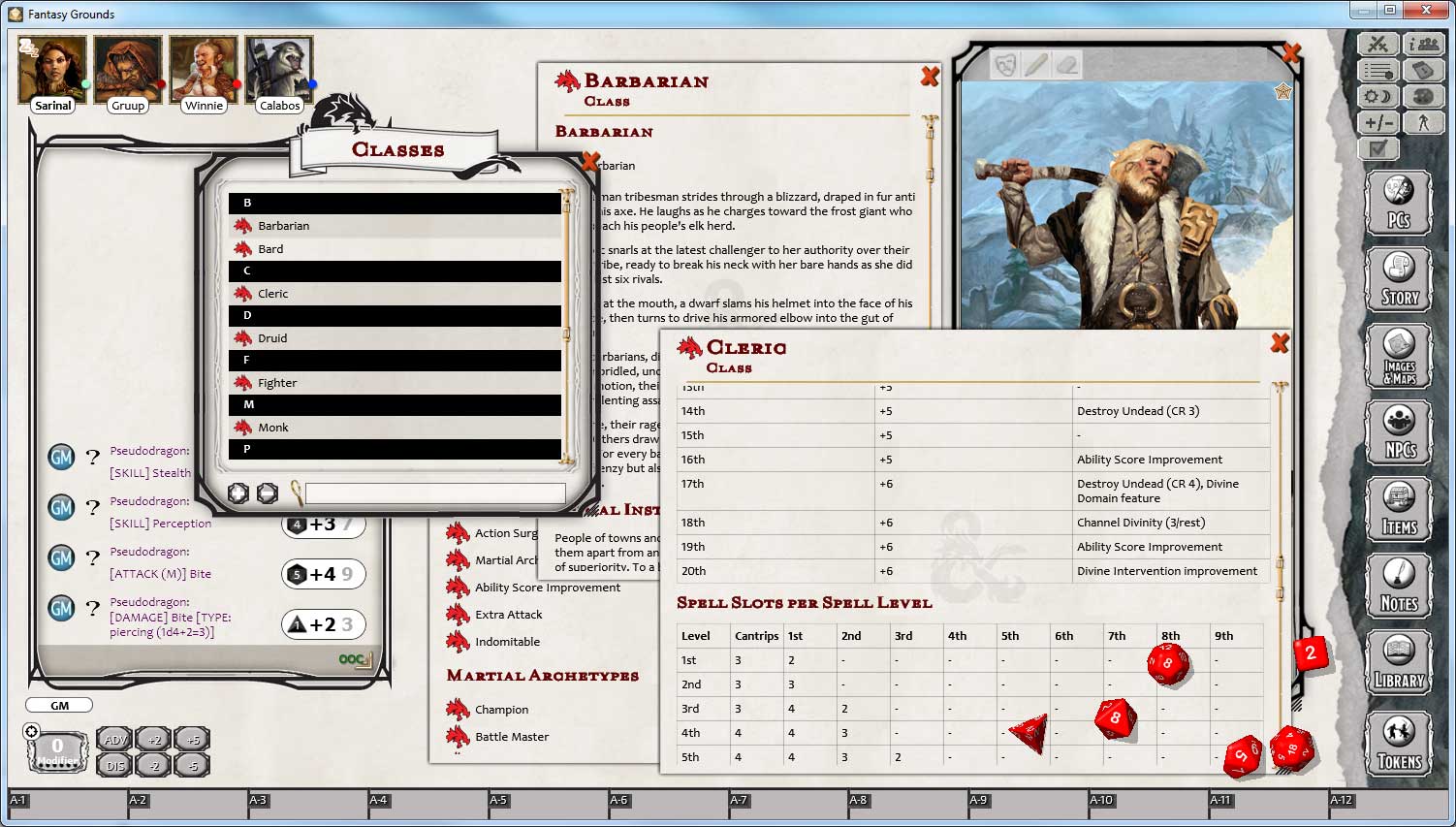 ​
[h=4]Out Now[/h]
[h=4]Coming Soon[/h]
Hero Lab. The popular character creation software, Hero Lab has been a staple for Pathfinder players for years. D&D 5E is coming to it very soon. Hero Lab is also an iPad app.
Realm Works. From the same people as Hero Lab, this is a campaign management suite of tools.
[h=4]Other[/h]
Not so much an app, but Dragon+ is WotC's mobile news app. You can use it to keep with (official) news.
And don't forget EN World's brand new mobile skin which is designed to make browsing (unofficial) news easier. Just visit EN World on your mobile device to see it!
Know of any more? Let me know in the comments and I'll add it to the list!