The title is not an unreasonable proposition! This World War 2 D&D setting from Crystal Quill Press
is on Kickstarter now
. You can
download a free 9-page preview
.
An alternate-reality World War II DnD 5E setting with weird science & strange magic. New player options, gazetteer, adventure, & more!
www.kickstarter.com
With new subclasses like Special Ops (ranger), the School of Merlin (wizard), and Sniper (rogue), NPOCs like Merlin, Baba Yaga, Einstein, and, of course, Dracula himself, and a 2-hour adventure for 5th level characters, this weird science setting is all about the pulp action.
The design team is enormous, with about 20 experienced writers and artists, and the company is committed to paying them a fair wage at 20 cents per word for the writers (which is an industry-leading amount!)
You can pick up the PDF for $15, or for $25 you can buy a coupon which lets you buy the physical book a cost from DTRPG later.
It remains to be seen how this Dracula measures up against the Dracula from
Mythological Figures & Maleficent Monsters!
Assuming that's him on the cover, he does look a bit like Matt Smith's
Doctor Who
.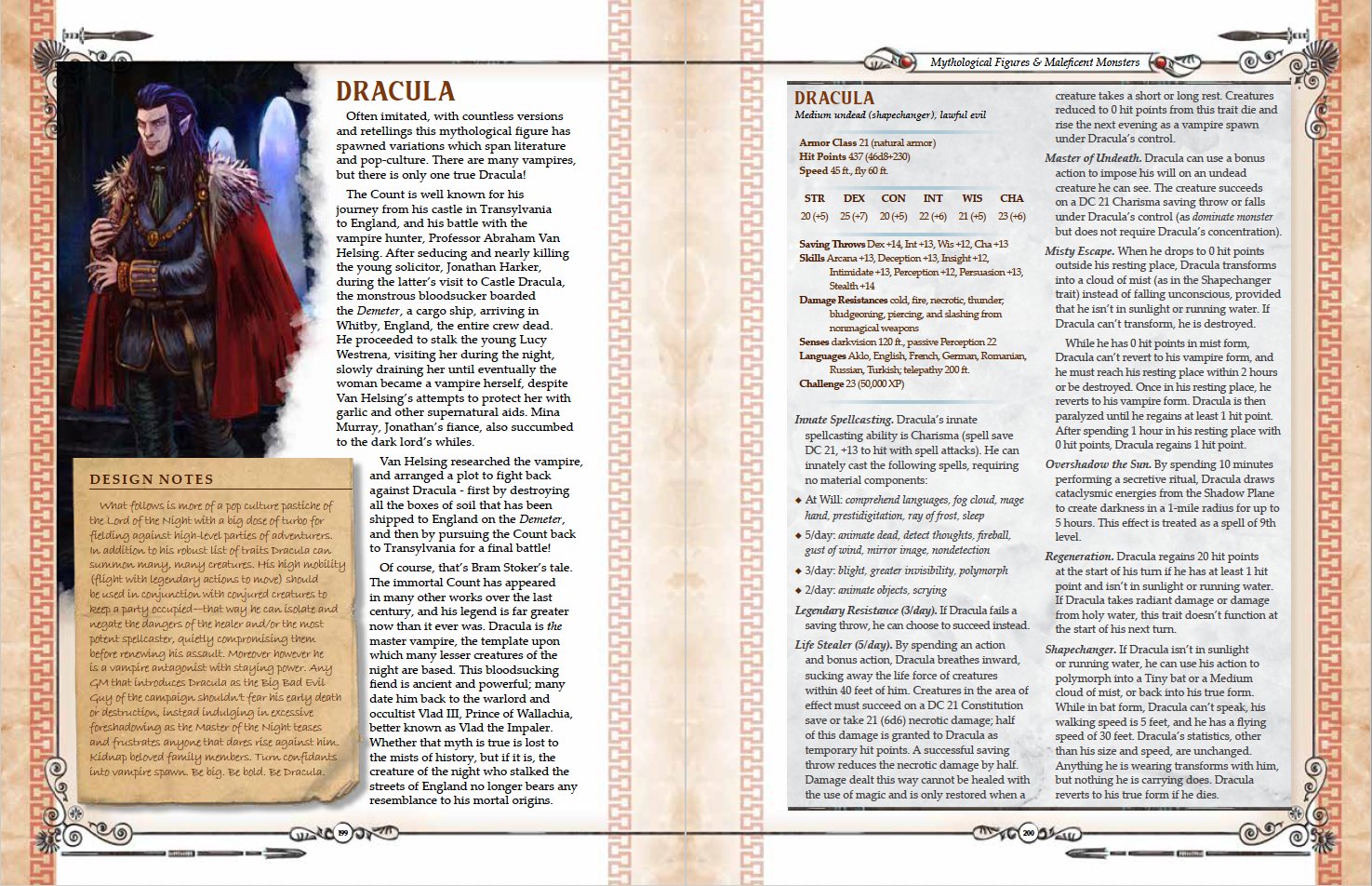 Often imitated, never bettered. Dracula is the vampire all the other vampires aspire to be. Yes, that includes you, Strahd. https://www.kickstarter.com/projects/enworld/mythological-figures-and-maleficent-monsters?fbclid=IwAR1LdiFvBugO4vwT7BzJCj0ceVYFXFulocfUO91vxoTPGirCrvNldE3egsY

www.enworld.org