My flgs closes down in April they don't seem to last. Over the last 27 years they come and go.
But in a different location a different store plan B or C.
This place has been going 20 odd years. It has D&D, board
games, arcade games, mini golf, laser tag. When my niece was 11 she smoked me.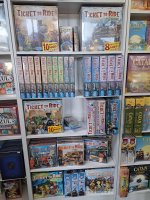 Ticket to Ride selection. We bought Japan today.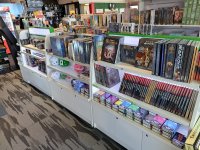 Some of the D&D stuff.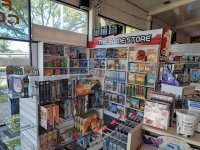 Boardgame stuff.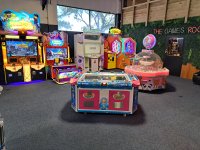 Other stuff. Not my thing.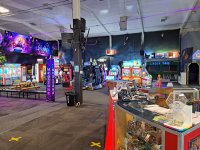 Still more stuff entrance to laser tag.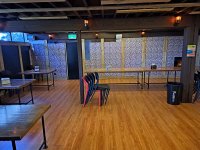 Game room. Wednesday D&D, Thursday board games, Friday MtG there's also Flesh and Blood nights. Some sort of event most nights.
Also does coffees, fries, burgers, nibbles type stuff not sure about booze. They also do events like children's birthday parties.
5-10 minute walk to a university, 5-10 minute walk to CBD, brewery over the road. Convenient parking.
Bit of everything plus food, location location location. Kids, families, students.
Last edited: