Updated:
I fixed hopefully all the errors (but they're sneaky and multiply when you're not looking), changed some stuff around, and fixed the Gifts. Then I showed it to my friends, and one of them immediately asked why there's no filter feeding option, because without it, how can he play a crabfolk!? So I added another gift
just for him.
-----
I decided to re-do my Catfolk into a more generic Beastfolk-type lineage. No need to have a ton of different species/lineages out there if one will do. If there's anything unbalanced here or looks weird, please let me know! Likewise, if you have any ideas for
cultures
, I'd love to see them. I could use the inspiration.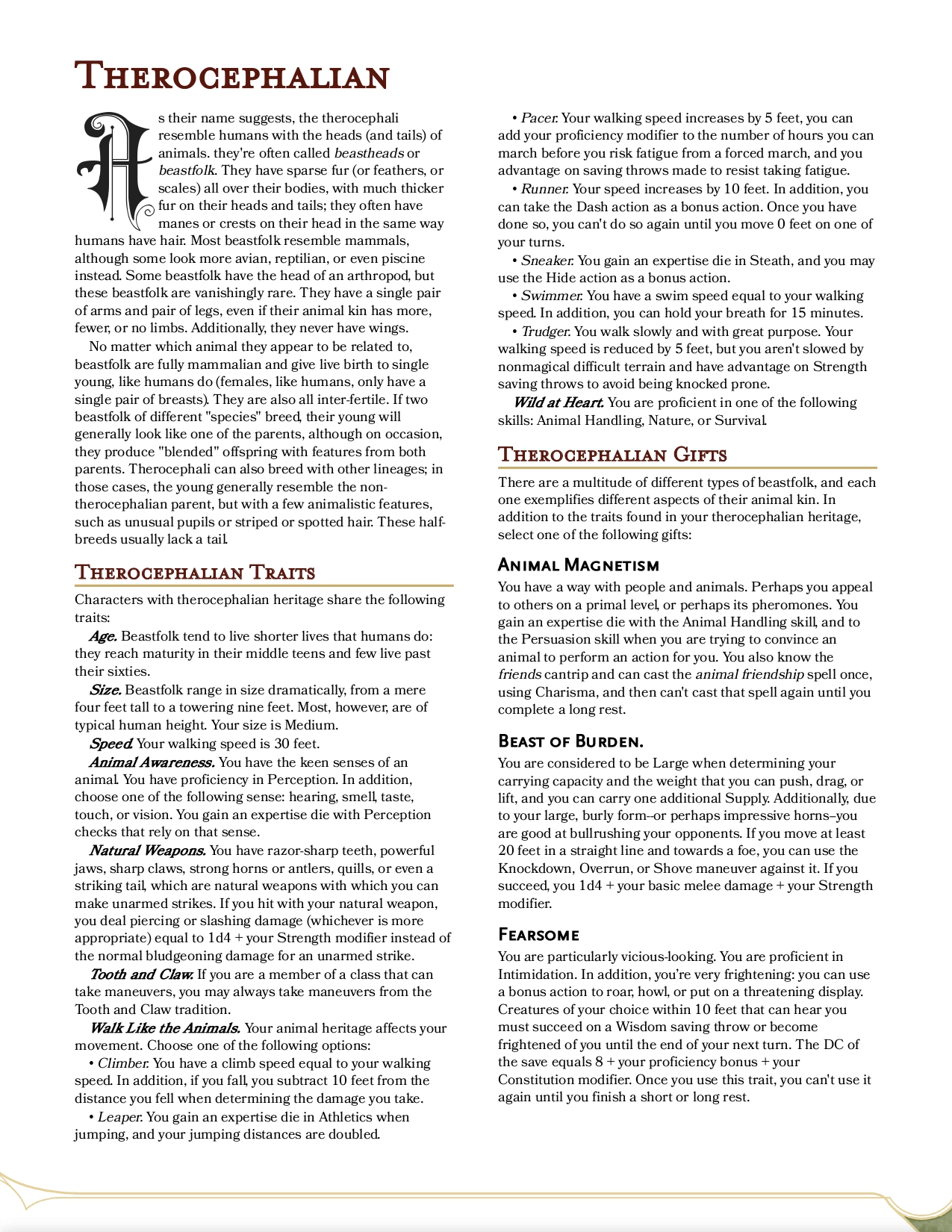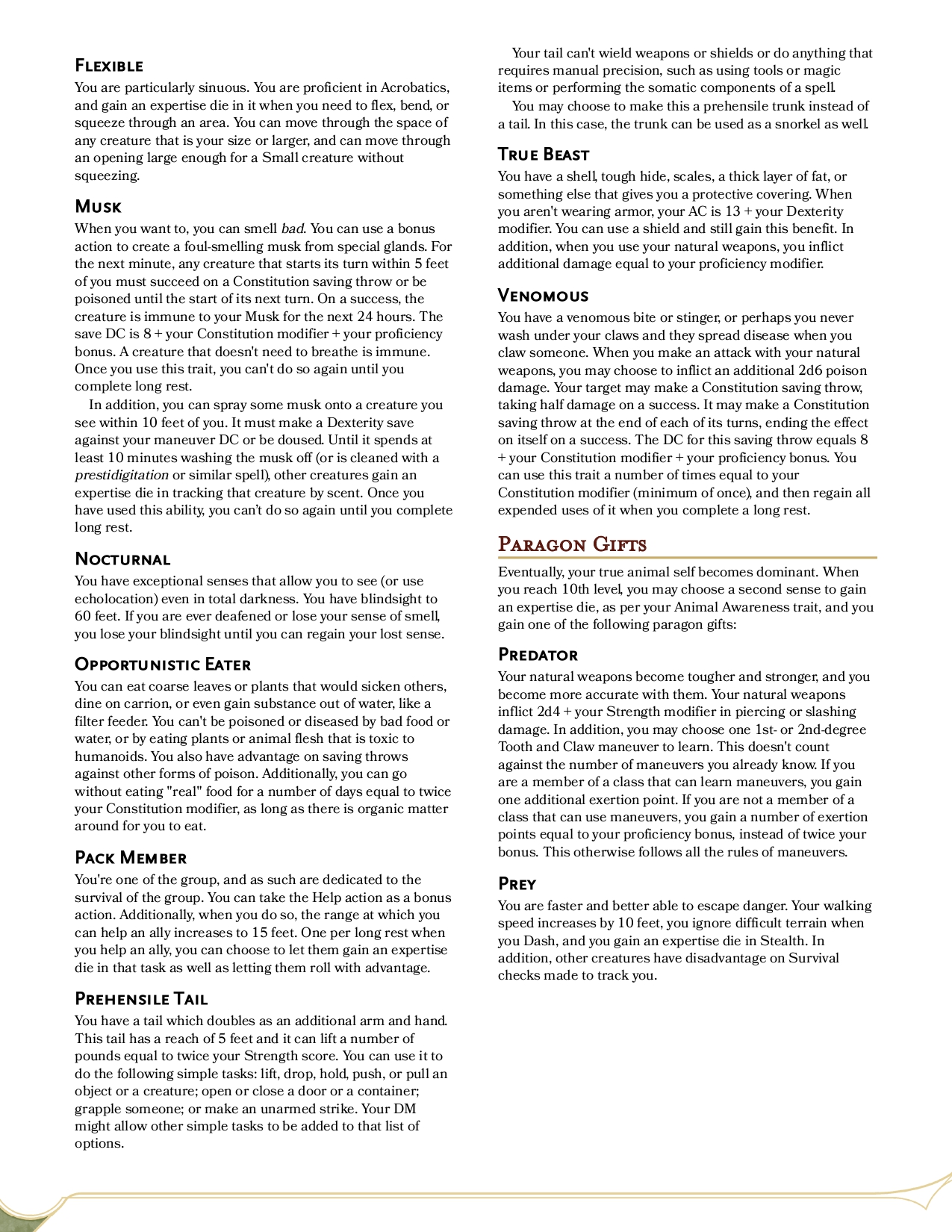 Last edited: