So, I might have made a mistake. I'm running my son and his friends through B1/B2 and it looks like we'll finally be doing it in person. They're at the Caves of Chaos and getting ready to go in, so I picked up the D&D Campaign Case for Creatures. It has three sizes of disks and a bunch of reusable stickers you can put on them. The stickers for small and medium sized creatures are just under an inch in diameter, so playing table top with 1" = 5' seems right.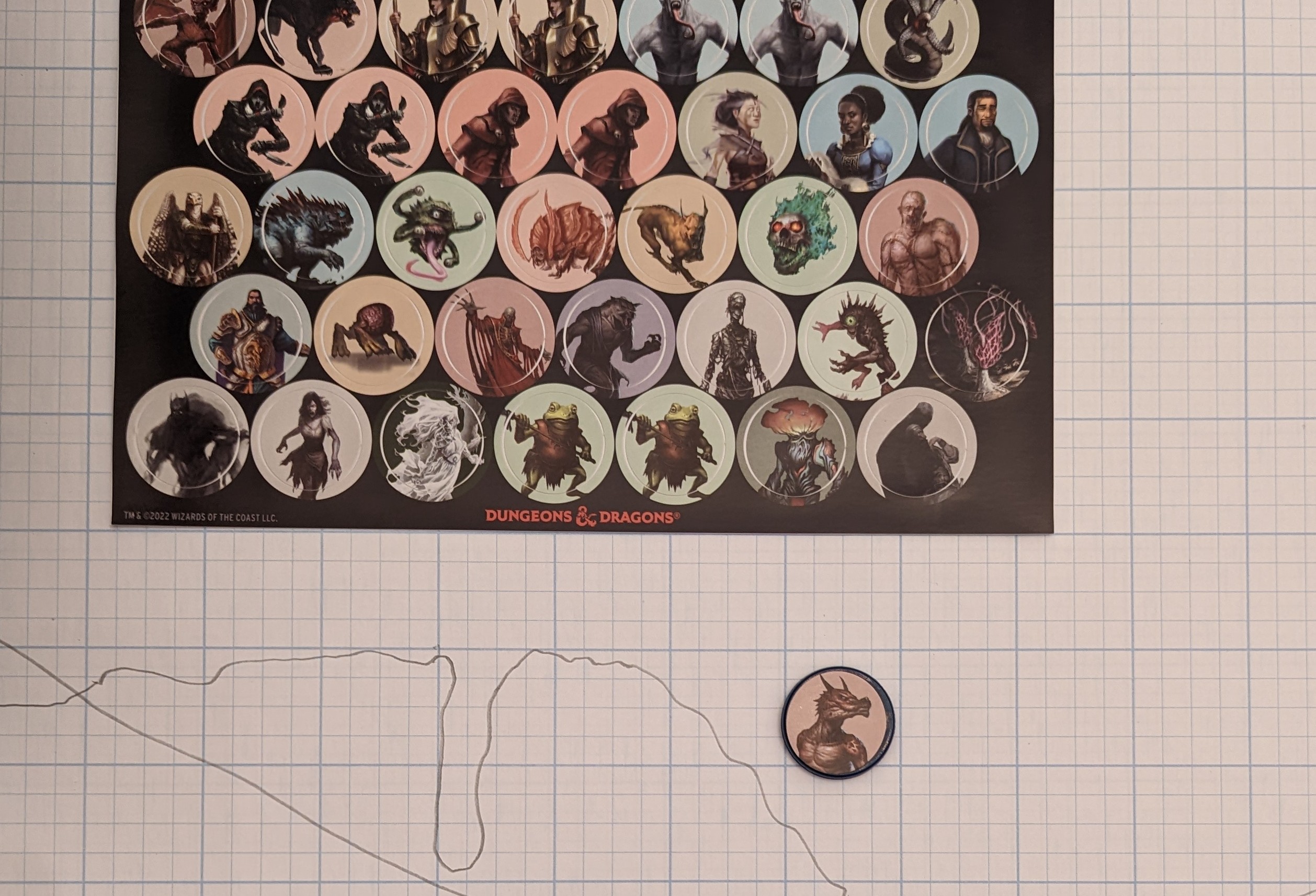 I knew my battlemat wasn't anywhere near big enough, so I bought a pad of 17"x22" graph paper (1" squares divided smaller) to run it on... I wasn't expecting it to need 32 pages of the pad!!
Anyway, here is the Caves of Chaos map with the 5' grid overlay and the division by sheet of paper.
Last edited: