On December 4th, Comic Relief will be
playing D&D for a second time
. Previously, DM Paul Foxcroft ran a game for the comedians Sue Perkins, Nish Kimar, Sara Pascoe, and Ed Gamble. This tie, the roster includes James Aaster, Lou Sanders, Phil Wang, and Sally Phillips (who have all appeared on
Taskmaster
, the funniest thing ever to appear on a television set).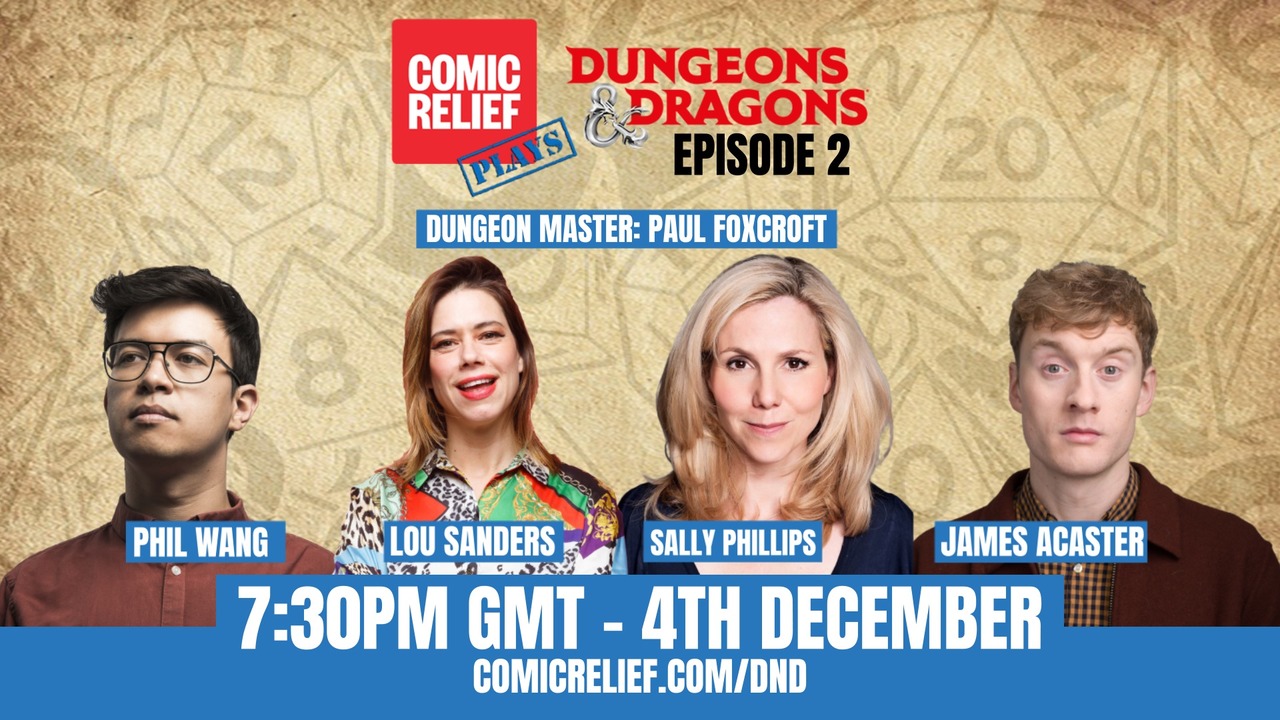 Comic Relief is a British charity organization which raises funds for vulnerable people in the UK and around the world. This time, they will be focusing on area that need support to respond to the impacts of COVID.
You can influence the story with your donations. The site currently has polls with questions like "Which potent magical item will our team of adventurers discover during their quest?" and "The final confrontation will feature a creature summoned by the villain - but what horrors will the party have to face?" with answers including snowmen with ice axes, malevolent Christmas trees, and gingerbread dragons.
Last edited: