Just to drive home the point of the failures of covidiocy: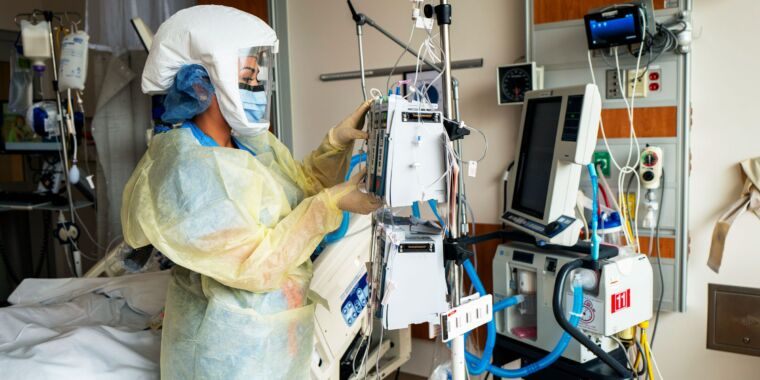 Overcrowding from COVID care is allowing infections to rise again.

arstechnica.com
By taking up hospital space, covidiots not only are making it harder for people with other illnesses to get the treatment they need, but they're also boosting the odds that that everyone who
does
end up in hospital
get even sicker
, because so many patients are packed in so tight.
--
And a propos of nothing probably... For the first time since the pandemic began, I needed to visit a medical facility last week. At the clinic, roughly 4 in 5 of the check-ins that I overheard were covid-related. Sitting in the waiting room among coughing people, I found myself thinking,
It's going to suck BAD if I get covid* on top of shingles.**


* So far, no covid!
** Shingles is
really
unpleasant.