With the latest mainstream article* (this time the New York Times for the third time!) from a major news outlet covering the resurgence of D&D, I thought I'd take a quick look at similar articles which have appeared on the radar of major newspapers and broadcasters recently, including
The Guardian
, the
BBC
, the
Washington Post
, and more!
*Note, this article was written in Nov 2019, but I intend to update the list below as more such articles appear. Last updated Sep 2022.
Image from NYT, depicting live-streamed D&D show "Rivals of Waterdeep"
​
Just yesterday, the
Washington Examiner
joined in.
Forbes
also covers the game fairly regularly. It's pretty amazing that this hobby is now appearing in mainstream media on a regular basis. There's a major mainstream article every couple of months now, it seems. The articles are usually very similar -- the surprising revelation of the "rise" or "resurgence" of D&D, and reports that D&D is now 'out of the basement', a few words from somebody at WotC about how the current year is the best year yet, and perhaps an interview with a gamer or two explaining why they think D&D is resurgent now, as well as quotes from a celebrity gamer.
The New York Times was surprised about the popularity of D&D twice this year - this week on
D&D's resurgence
, and back in April on "
why the cool kids are playing Dungeons & Dragons
". The Times looks at
the strangeness of D&D becoming cool
, while the Washington Post
wonders how D&D became more popular than ever
. IGN
explains the recent surge in popularity
, and the Guardian tells us
we're no longer nerds because D&D is cool now
(update: and then again in November 2019, July 2019, May 202, and then in September 2022). The BBC
covers the phenomenon
, as does
Australia's ABC
.
It'll be fun to see what comes next, if D&D's resurgence becomes no longer 'news' but accepted fact, and the outlets get to report on more focused aspects of the hobby -- hopefully the coverage won't die down. It's come some way since 2004 when the BBC asked
"What happened to Dungeons & Dragons?"
They've certainly got to stop being surprised at the resurgence soon!
(*edit -- as of July 2022, nope, they're still surprised!)
---
UPDATE -- January 2023, during the height of "OGL-gate", D&D has featured heavily. I have
made a separate OGL-gate list here
.
---
With a bit of Googling, you can also uncover a ton of local news outlets which have covered the game, such as the
Liverpool Echo
, the
Oxford Observer,
the
Washington Examiner
, or the
Chicago Daily Herald
, as well as many comic book and general geek sites. D&D is everywhere! Even the
Cyprus Mail
!
I'm sure there are more! Those are just the ones I remember off the top of my head.
As part of its 2019 retrospective series, the Peoria Times-Mail-Picayune recently featured a surprising article expressing surprise at how often it's been surprised over the past year by the surprising resurgence in popularity of tabletop role-playing games. "One of the biggest stories of the...

www.enworld.org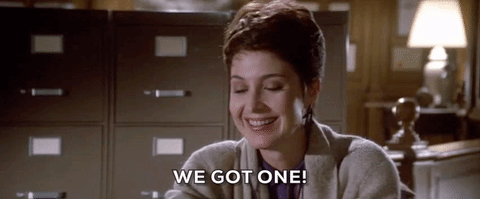 Last edited: