The
Diana Jones Award
(which contains the burned remains of the
Indiana Jones
RPG) has given this year's award to
Actual Play
, the overall movement of recording and broadcasting game sessions, which they say
"have done more to popularize roleplaying games than anything since the Satanic Panic of the 1980s, and in a far more positive way."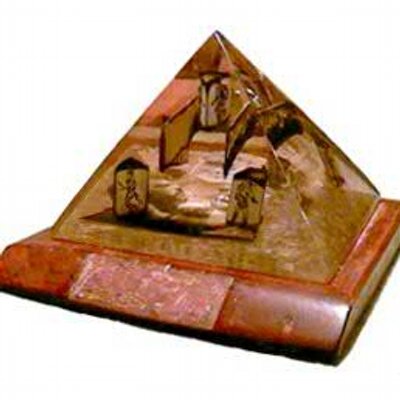 As I sponsor an Actual Play livestream, technically this means I've won an RPG award! Well, one ten-thousandth of one, but I'll take what I can get!
The winner of the 2018 Diana Jones Award for Excellence in Gaming is Actual Play.

Actual Play is a movement within hobby games in which people record and broadcast their game sessions — particularly campaigns of tabletop roleplaying games — over the internet. Primary examples include Critical Role (a weekly show for Geek & Sundry), The Adventure Zone (a biweekly show for Maximum Fun), Maze Arcana (a biweekly D&D show featuring Satine Phoenix and Ruty Rutenberg), Acquisitions, Inc. (an irregular D&D show by Penny Arcade), the One Shot and Campaigns Podcasts on the One Shot Network (by James D'Amato and Kat Kuhl), and a variety of shows produced by Geek & Sundry.

This list could go on for pages. There are hundreds of these shows, each with a dedicated audience. Some are arguably more popular than the games their members play within them.

Actual Play shows — whether broadcast via audio, video or both — have done more to popularize roleplaying games than anything since the Satanic Panic of the 1980s, and in a far more positive way. They take RPGs out of the basement and put them on the world stage, showing a global audience exactly how much fun roleplaying games can be when played by talented people who are fully invested in their shared stories.

More than that, Actual Play can help gamers become better gamers. Game designers have long bemoaned the fact that it's impossible to put themselves into the box to show people how to have the most fun while playing their games. Actual Play gives players of all skill levels full-bore examples of how to get the most out of their own games, presented in a format that's easy to share and enjoy.

Actual Play puts the focus on the fun. It inspires gamers new and old to start up games of their own, or to improve the games they're already running. Roleplaying game sessions have been described as twenty minutes of fun packed into four hours, but Actual Play demonstrates how players and game masters can become amazing and fine practitioners of this challenging and ephemeral art. They take what many of us have known in our private lives for years and make it obvious for everyone to see: gaming is perhaps the best kind of fun.

The Diana Jones Award Committee is proud to declare that Actual Play exemplifies excellence in gaming, and to award it our trophy this year.

* * *

Also shortlisted for the 2018 Diana Jones Award were:



The 200 Word RPG Challenge, a competition organised by David Schirduan and Marshall Miller
Analog Game Studies, a journal edited by Aaron Trammell, Evan Torner, Shelly Jones and Emma Leigh Waldron
Charterstone, a board game designed by Jamey Stegmaier, published by Stonemaier Games
Harlem Unbound, a role-playing game supplement by Chris Spivey, published by Darker Hue Studios


THE AWARD PRESENTATION
The 2018 Award was presented at the annual Diana Jones Party, an industry-only event held at the Tin Roof in Indianapolis the night before the Gen Con games convention opens to the public. Representing the Actual Play community, Satine Phoenix, Ruty Rutenberg, James D'Amato, and Ivan Van Norman accepted the Diana Jones trophy from Adrian Swartout, who had accepted the trophy on behalf of Gen Con last year.

ABOUT THE AWARD

The Diana Jones Award is given annually to whatever in the opinion of its mostly-anonymous committee shows or exemplifies gaming at its best. Anyone and anything within the games industry and hobby is eligible to win the Diana Jones Award, including individuals, products, publications, publishers, distributors, retailers, clubs, organisations, conventions, events, trends, innovations and concepts. Previous winners include Peter Adkison and Eric M. Lang, the boardgame Ticket to Ride, the card game Dominion, and the website BoardGameGeek. Last year's winner was the Gen Con games convention, which was celebrating its fiftieth anniversary.