Yes, you burn 1 3rd level slot and get 10 bonus action concentration-offloaded castsings of a 1st or 2nd level spell.

For the tiny servant, you can pre-order as well, like "ready an action to do X" or "cast Y on any monster who attacks a party member" and it will repeat it each turn.

This is only one use. Other uses is just 10 more spell slots. Or give it to an ally to let them cast spells.

Spam Faerie Fire, maintain invisibility, spam levitate, web. Even just blasting isn't horrible; tell the tiny servant to catapult or scorching ray at creatures attacking your party, and it will repeat it every round until you tell it to stop. 21 DPR for 10 rounds is a lot.
You are making a lot of assumptions on how the gm will rule when wotc leaves holes in the rules. Even if that were the intent of the spell storing item to require tiny servant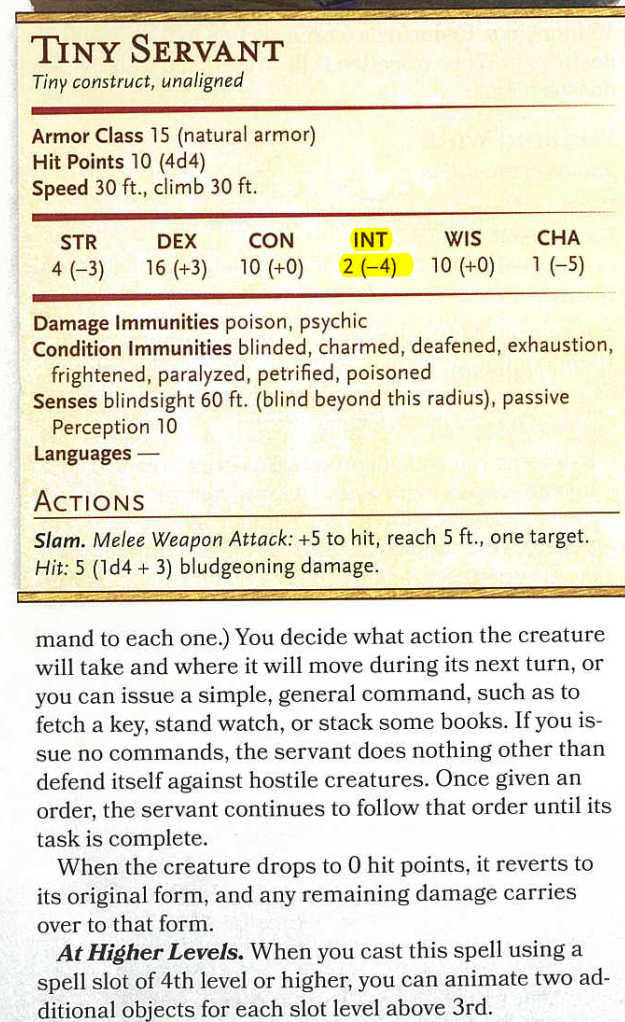 The artificer is already reeling from a level 10 ability that literally does nothing unless the gm decides to finish systems wotc did not in a way that benefits the artificer & now your suggesting offloading concentration spells to a
construct
with 2 int using a spell that does not in any way mention concentration. There is even ample reason for the GM to rule that the concentration falls to the artificer who summoned it such as any of the reasons mentioned in
here
or
here
. Back to back abilities that come down to "ask your gm if this is even useful after ruling on rues omissions" is pretty awful design
@Stoutstien
I agree completely, but you also need to look at what is being given up for it and ask if the loss is justified by the boon. Warding bond is a no concentration spell that battlesmith could cast 10x sure... but you need between 2 & 20 platinum rings each worth 50gp to do that depending on how many targets your hoping to cast it on & very little about the battlesmith screams
"this guy could take all* the damage for the entire party!"
. Even a barbarian would have trouble with that. shatter is on armorsmith & artillerist lists sure, but one of those has a use every round bonus action & both of them are half casters with a level 10 ability that amounts to "ask your gm the value of having more angels dancing on the head of a pin." As a leveled spell that does 3d8 save for half & since the spell storing item is a level 11 ability we shouldn't forget to look at the class as a whole. It seems there is something else artificer has that does 3d8 at this level.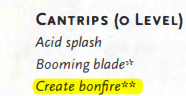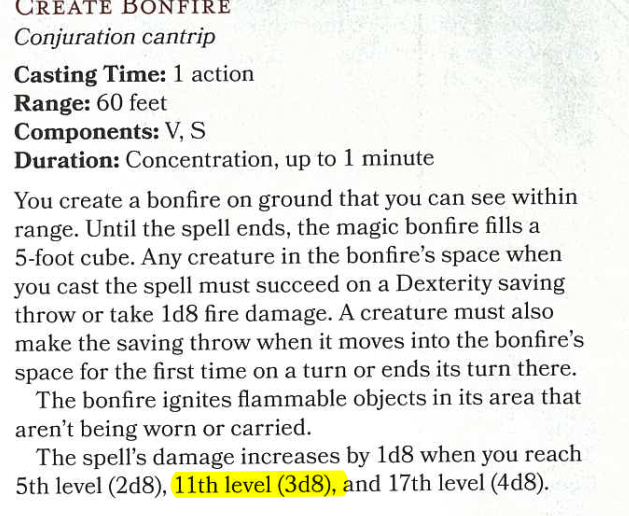 If ten casts of such a mild improvement to
that
spell & a fast way to die is the highpoint of the spell storing item... are we seriously going to pretend that the problem is not engaging in creative enough minmaxing with it rather than the ability itself? don't forget what other classes get at level 10&11.
* Depending on how you read
the spell
.