"It's probably Matt Mercer's fault."
This was supposed to be a quick one because I started it late at night, but...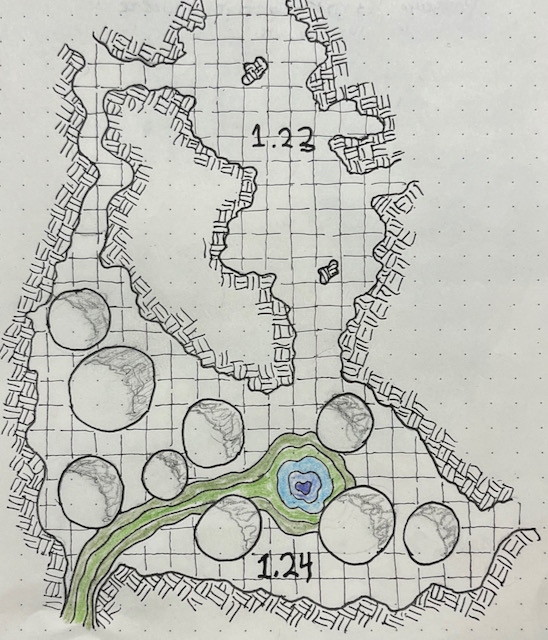 1.24 The Fungal Forest
First Glance:

20' mushrooms, and lots of smaller ones
Shower of water falling from ceiling forms a pool, which runs out through an exit.
The water glows faintly.

Closer Inspection:

The water is strangely colored, blue/green

Secrets

The water is tainted with magic. Don't drink it!
One of the smaller mushrooms is a myconid. Goals: protect its flock.