With all of the talk about the Golden Age of Gaming, and all of the retro-clones floating around, it's made me curious about
the older editions of the game
. I'm curious how many folks on ENWorld have ever played these older editions, and what their level of satisfaction was. Or
is
, if you are one of the rare birds that are still rocking it O.G. Style.
This week I'd like to examine the 3rd Edition of Dungeons & Dragons. Have you played it before? or are you still playing it? What do you think about it?
By "played," I mean that you've been either a player or a DM for at least one gaming session. By "playing," I mean you have an ongoing gaming group that still actively plays this version, however occasionally. And for the purpose of this survey, I'm
only
referring to the D&D 3e/3.5e rules set, first published in 2000 and updated in mid-2003. You remember it; it was the "dungeonpunk" version with the Sword and Tome on the cover: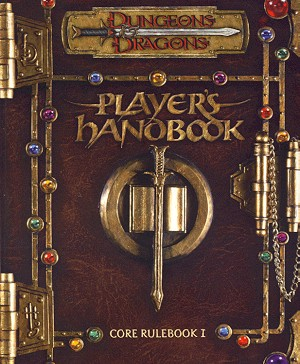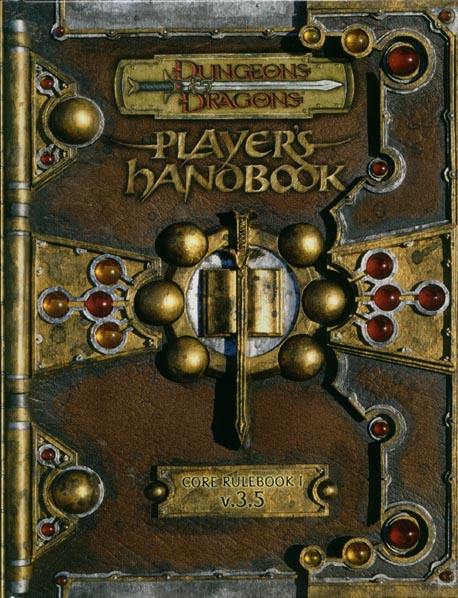 This was a brand-new edition of the game, like nothing that any of us had ever seen. Nearly all of the dice mechanics had been stripped out and rebuilt from the ground up, and the love-it-or-hate-it THAC0 mechanic was gone. Combat was expanded to play more like a tactical mini-game. All character classes used the same XP table. Barbarians and Monks were core classes. And so on. Seriously, I could write a thousand words on the differences between 3rd Edition and AD&D, and not even cover half of it. So much had changed, that it created a split in the gaming community that still hasn't quite healed.
But the biggest accomplishment of this edition was ultimately its doom: the Open Gaming License. Wizards of the Coast decided to make the 3rd Edition of D&D an open-source system, which allowed authors to write new D&D material without needing direct approval. This made it incredibly easy to market D&D-compatible content under their label and suddenly, D&D was everywhere. The D&D Renaissance had begun.
Now I know that some of you expected me to separate out these two versions into different surveys, the way I did for B/X and BECMI. But I didn't for several reasons: one, these two editions used the same mechanics; two, these editions had the same contributing authors; and three, the v3.5 rules were intended to be a rules update and not a completely new release. No, 3.5E doesn't merit it's own survey.
Feel free to add nuance in your comments, but let's not have an edition war over this. I'm really just interested in hearing peoples' stories of playing the 3E rules, and swimming in all of the OGL content that came with it.
I know that this edition, and the ones to follow, are going to cause some strong feelings for folks. I also know that some people on this board still consider themselves to be soldiers in an ongoing Edition War. So I'm asking you to just...not. Don't bait the trolls, and don't be the troll that takes their bait. Just reminisce with me, be respectful of other people and their experiences, and save your attack rolls for the tabletop.
Tune in next week for one of the most controversial editions in recent memory...4th Edition!
Other Surveys
OD&D
Basic D&D
B/X D&D
AD&D 1E
BECMI / Rules Cyclopedia
AD&D 2E
D&D 4E
Survey Results (24 Apr 2020)
Last edited: