With all of the talk about the Golden Age of Gaming, and all of the retro-clones floating around, it's made me curious about
the older editions of the game
. I'm curious how many folks on ENWorld have ever played these older editions, and what their level of satisfaction was. Or
is
, if you are one of the rare birds that are still keeping it Old School.
This week I'd like to examine the Basic Edition of Dungeons & Dragons. Have you played it before? or are you still playing it? What do you think about it?
By "played," I mean that you've been either a player or a DM for at least one gaming session. By "playing," I mean you have an ongoing gaming group that still actively plays this version, however occasionally. And for the purpose of this survey, I'm
only
referring to the Dungeons & Dragons Basic, Expert, Companion, Masters, and Immortal (BECMI) boxed sets, which were published 1984-1985 and were later compiled into the Rules Cyclopedia in 1991. You remember them; they looked like this: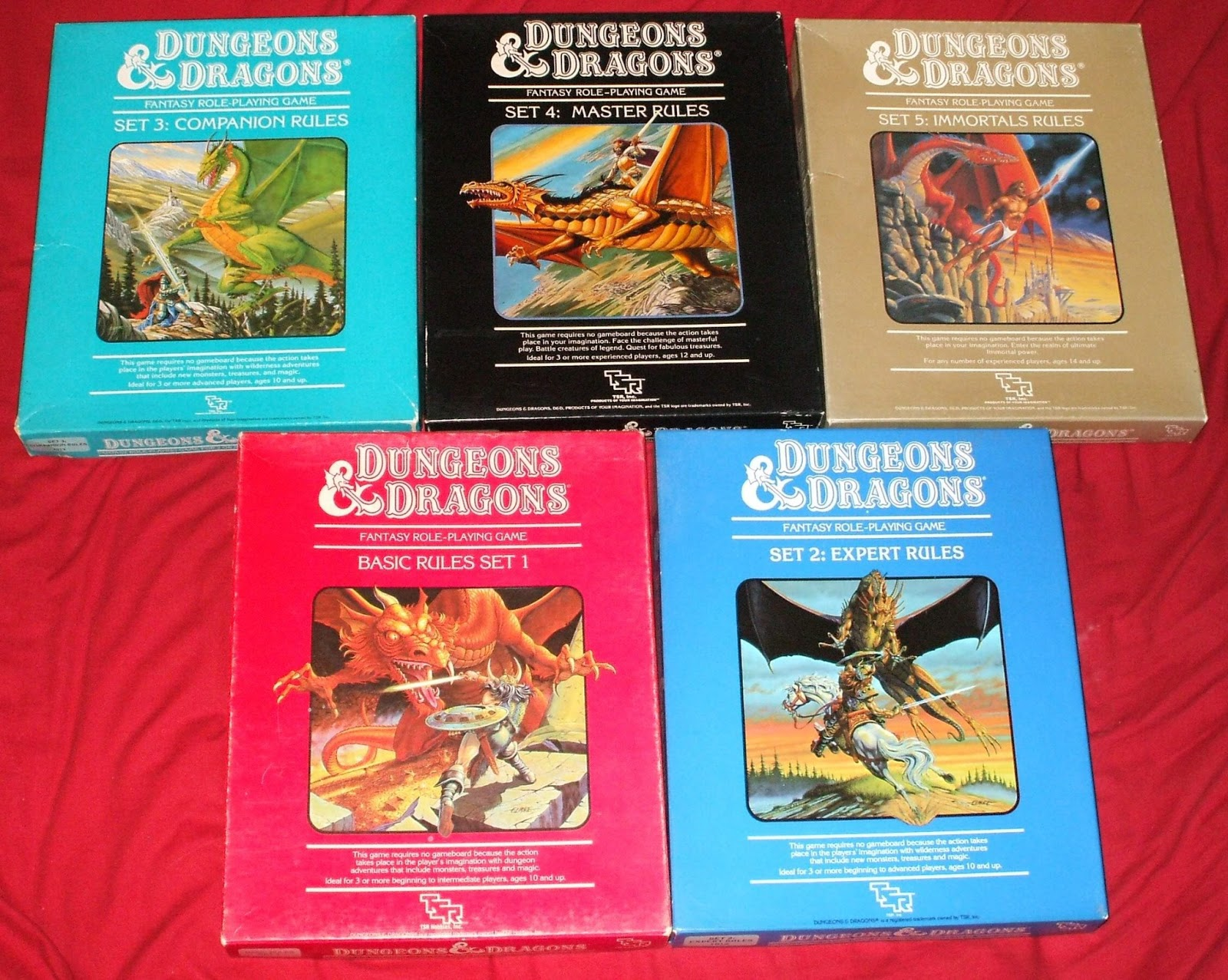 This edition of the game is very different from the "Basic D&D" set that was released in 1977. And it's only slightly different from the "B/X" Moldvay version, which covered the first 14 levels but didn't include rules for high-level character advancement, mass combat, weapon mastery, immortality, etc.
...yeah, despite its name, "Basic" D&D got pretty complicated and hard to track for a while.
Anyway. Feel free to add nuance in your comments, but let's not have an edition war over this. I'm really just interested in hearing peoples' stories of playing the BECMI rules, and what they remembered (for better or worse) about it.
Next week I'm going to post the survey for the next (chronologically) edition, AD&D 2E. So tune in next week for what I expect will be one of the most loved editions (somehow
).
Other Surveys
OD&D
Basic D&D
AD&D 1E
B/X D&D
AD&D 2E
D&D 3E
D&D 4E
Survey Results (24 Apr 2020)
Last edited: