SmiteWorks has made a new announcement today. No words, only a few images. No explanation so we are left to wonder and speculate.
Is it just an April's Fool, or a marketing ploy to build hype and buzz before they actually announce Fantasy Grounds Unity?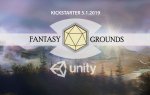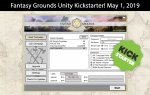 If it's not a joke, does this mean that FG will now have a cloud/SaaS service and a public/private game listings? What might this mean for the competition?
Last edited: