But at least on these boards, most of those whom I see criticising Apocalypse World also assert that their games are not railroads!
There is some middle ground between basically everything being improvised and a full on railroad.
I hope the below demonstrates what I mean both by the required improvisation and unclear rules. Let's compare e.g. the 5e Ankheg to the DungeonWorld one...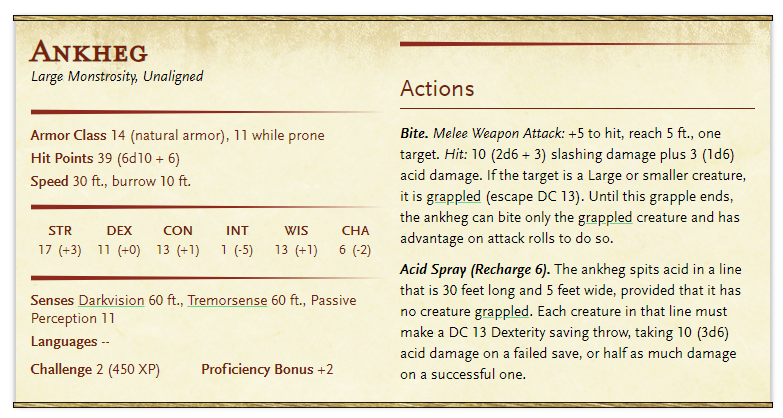 The are more or less functionally the same, but looking at their description, I have no idea what to do with the acid spray of the DW one. Clearly it can do so, but the consequences of it are not at all clear.