Odyssey of the Dragonlords
, a Greek myth inspired D&D setting by ex-Bioware designers Jesse Sky and James Ohlen is
now on Kickstarter
. It's a 280-page book being co-published by
Modiphius
(who now officially publish
all
the RPGs ever written, I think!) and describes the world of Thylea.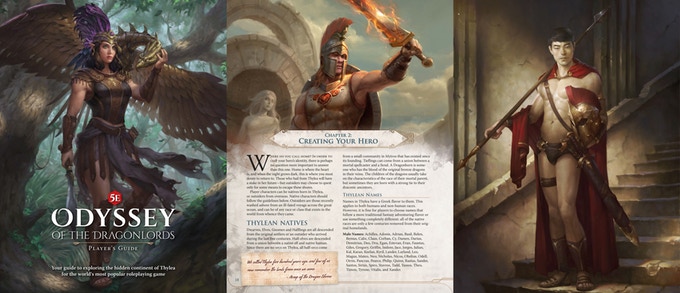 ​
You can already
download a copy of the Player's Guide
.
"The booklet contains everything you need to get started as a hero within the world including a brief overview of the world of Thylea, new character backstories, rules for the new Centaur and Satyr races and epic paths for your heroes. This revised edition includes two more martial archetypes as well as updated rules based on your feedback for the Satyr and Centaur races available within the booklet."
And there's a
short story called Dragon's Wager
, by Drew Karpyshyn, which gives you a look at the setting's flavour.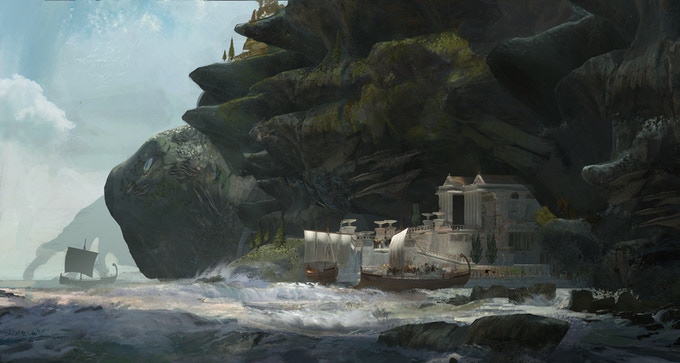 ​
"At the dawn of time, a war between the gods and Titans left the world of Thylea forever changed. Thousands of years later, the first mortals arrived, carried by ship and dragon. The Dragonlords were the champions who overthrew the Titans 500 years ago and forged the Oath of Peace. But the power of the Oath has waned, and now the Titans seek vengeance. You are one of the heroes called by prophecy to end the conflict once and for all. Poets will sing of your deeds for centuries to come... if you survive."

Arcanum's World is the publisher created by ex-BioWare lead designers James Ohlen and Jesse Sky (
Neverwinter Nights, Dragon Age: Origins, Baldurs Gate I & II, Knights of the Old Republic and Star Wars: The Old Republic
) and Drew Karpyshyn, BioWare senior writer on
Mass Effect I & II
and
Knights of the Old Republic
.
​
Find it
on Kickstarter here
.