Please show me the distribution graph then.
Because, from what I've seen, no one else has done so:
Compare with the distribution of 3d6 and 4d6-L: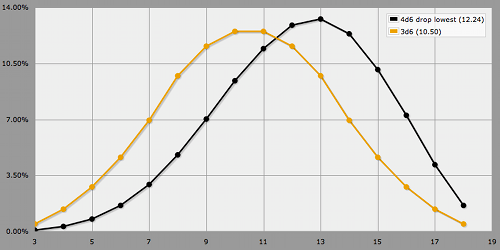 In 1e, general (non-special) NPCs used a version of 3d6, but any 1s were consider 3s, and any 6s were considered 4s. PCs, of course, skewed higher in their attribute scores given the different methods of generation.